Chief executive slams lengthy court approval process that has kept the landmark deal in limbo for over a year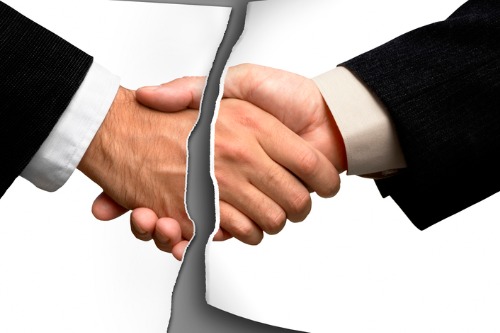 Australian Finance Group has notified the Australian Securities Exchange that its planned merger with rival mortgage aggregator Connective Group is not likely to proceed.
AFG said it was disappointed with the long – and as yet unresolved – court approval process that has kept the deal in limbo, according to a report by Banking Day.
AFG and Connective announced that they had agreed to merge in August 2019. In February 2020, the Australian Competition and Consumer Commission raised a red flag about the proposed $120 million deal.
"Combining AFG and Connective would create the largest aggregator in Australia by a significant margin, accounting for almost 40% of all mortgage brokers operating in Australia," the ACCC said. "The ACCC is concerned there will be limited similar alternatives for brokers to switch to. This may negatively impact the services offered to brokers."
However, in June of last year the ACCC said it would not oppose the deal because it felt the merged company would continue to face healthy competition, Banking Day reported.
In March of last year, the Victorian Supreme Court concluded a hearing which is a condition precedent to the merger. The court's decision, however, is yet to be delivered.
In a Friday statement, AFG said the end date to satisfy the conditions under the implementation deed entered into by the parties is Aug. 31, Banking Day reported.
Read next: AFG adds non-bank to its lender panel
"Given the ability of a party to the court proceedings to appeal the decision when it is delivered, AFG has concluded that it is not likely that the merger will be able to complete prior to the expiry of the implementation deed," AFG chief executive David Bailey said in a statement. "The extraordinary length of time that the judgment has taken has blocked our ability to complete this transaction. Disappointingly, this means the merger is not likely to proceed at this time."
Bailey said that AFG was convinced that the merger would have brought benefits to its brokers and customers.
"We will continue to examine opportunities for future investments as they arise," he said.

Ryan Smith
is currently an executive editor at Key Media, where he started as a journalist in 2013. He has since he worked his way up to managing editor and is now an executive editor. He edits content for several B2B publications across the U.S., Canada, Australia, and New Zealand. He also writes feature content for trade publications for the insurance and mortgage industries.
LinkedIn
|
Email