Franchise exec and award-winning broker share their views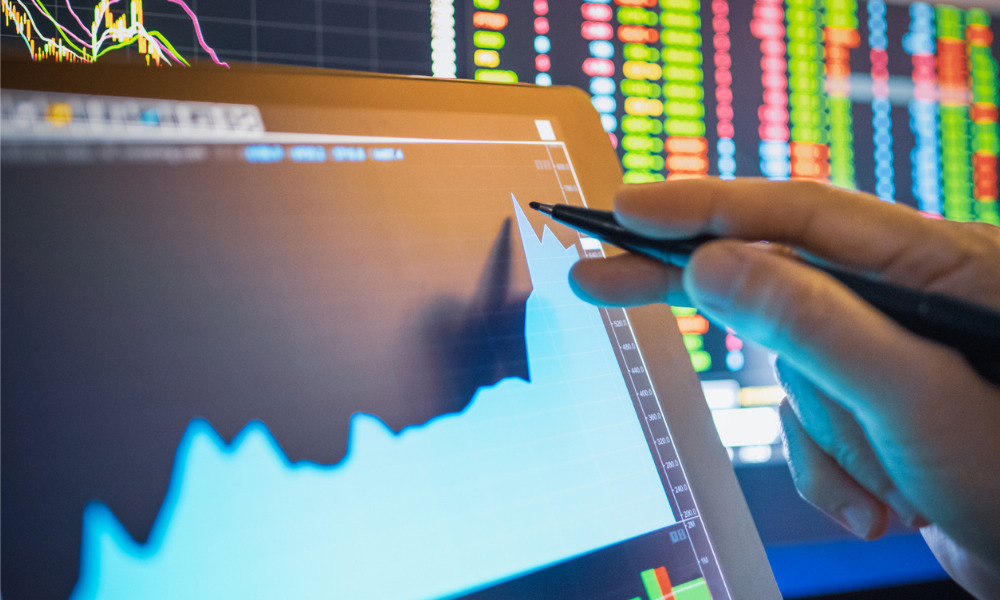 The most recent data from the MFAA has revealed a leap in broker market share over the September quarter this year, with around 67% of all new home loans written through the third-party channel during this time. This was well up on the 2020 September quarter of just over 60% and the 2019 September quarter of almost 55%. The consistent growth represents a good news story for an industry that has been through several regulatory changes over the past 12 months. According to Mortgage Choice director – national sales David Zammit, technology has played a big part in this increase.
"It's fantastic to see brokers being rewarded for their persistence to deliver first-class customer service, and for continuing to make the homebuying experience far less complicated," he told MPA. "Because broker reviews and customer experiences are now shared and spread with a few taps of the phone or keyboard, word of mouth marketing has never had so much reach – and it happens almost in real-time. Hundreds of our Mortgage Choice and Smartline franchises have seen first-hand the positive impact managing Google Reviews has had on growing their customer base."
Australian Broker of the Year Louisa Sanghera, of Zippy Financial, agreed that social media has played an important role in spreading news of the good service that brokers provide.
"I've seen on social media over the past seven years, lots of increased chat on the broker space," she said.
An active user of online forums, Sanghera said that when she started in the industry only about half of forum participants would recommend going to a broker versus the bank when someone asked which channel was better. She said now almost everyone recommended going to a broker – with many listing the reasons why.
Zammit said better digital capabilities through the third-party channel had also helped to grow market share.
Read more: Brokers post record market share
"Aside from homebuyers wanting to take advantage of bumper property markets and historically low interest rates, it's really never been easier for them to communicate and work with a mortgage broker," he said. "In the last 12 months we've seen advancements like digital signatures and improved customer portals that have gone a long way to strengthening broker-customer relationships."
He said the increase in market share was telling of the value that brokers could provide.
"Ultimately, customers know that using a broker relieves some of the pressure in financing their home and will go a long way to improving their financial wellbeing, especially during what can otherwise be a prolonged and frustrating homebuying experience," he said. "Now that brokers write two in every three home loans, customers are clearly voting with their feet and showing the market who they think looks after their best interest when it comes to finding the right loan for them."
Sanghera said she had anticipated this increase in market share for some time.
"I've always said that would come and I think we'll see that figure increase again, year after year after year," she said. "People definitely recognise the value in using a broker now. I explain to everybody about best interests duty and that we are working for them and not the banks. The more we sell that message, the better we're going to do as an industry. Our reputation now, compared to when I came into the industry - we've got a much better reputation now."
Both Zammit and Sanghera said further increases would come – though this wouldn't be without challenge.
Read next: Clawback – banks are "double dipping"
"Unless the government gets involved and changes things, I can only see it increasing," said Sanghera. "The biggest threat to us is the online banks. They do have some excellent rates available but a lot of them tend to only want the vanilla deals."
She said the level of service provided by most brokers stood out in the world of business and that this was something that would keep the industry in good stead.
"A lot of people still like that service we provide – the fact that banks are generally only there Monday to Friday 9am-5pm, whereas a broker is there all hours, seven days a week," she said. "How many other businesses do you know that work the hours we work? My phone is always on. As long as we keep service the way that it is and we still get treated fairly by the banks in being able to provide the service and products the same as staff internally, I can only see that we're going to increase that percentage."
Zammit said there had never been such a demand for brokers as there was right now and that Australia's love of property looked set to continue.
"The biggest challenge for brokers will be how they best meet this demand," he said. "As an aggregator and franchisor, we will equally need to grow at scale, and this is an exciting position to be in.
"It's been predicted for some time that broker market share will continue to drive through 70% and with the recent data and the rate of acceleration it looks like 80% will fast follow. It is imperative the industry continues to address broker efficiency and productivity, as well as provide amazing customer experiences.
"This means we'll have to have the right technology in our businesses; we'll need the right regulations and controls to ensure we're looking after customers and brokers - and ultimately make sure that brokers and franchise owners have strong operations so their businesses are profitable and continue to grow."