Aggregation manager says brokers who give their commissions to clients are putting the whole industry at risk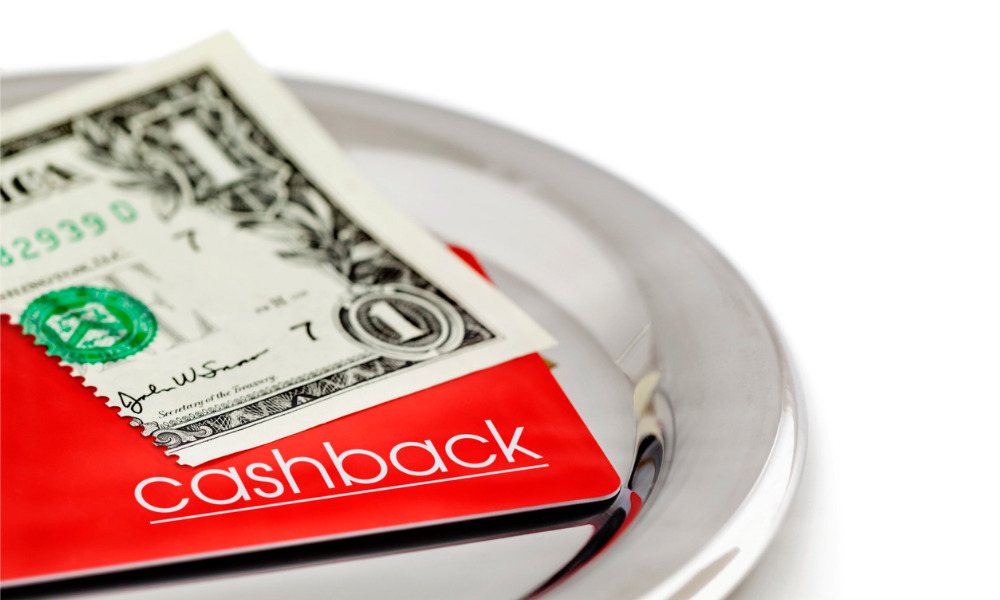 Cashback offers have become increasingly common among lenders looking to win over refinance clients throughout the pandemic. But less common is the practice of broker cashback – a tactic that is fraught with great risk and little incentive. While not many brokers are willing to part with their commissions to win over new business, some are – which puts the whole industry at risk if consumers grow to expect it as commonplace, according to aggregation manager at Specialist Finance Group Blake Buchanan. He told MPA he disagrees with cashbacks as a permanent fixture of a broker's offering.
"Brokers offering these incentives put all of the industry at risk," he said. "This devalues the work that we do and does the industry no favours when appealing to the government about our current remuneration models.
"Brokers have had two significant reductions in commissions in the last 14 years and when you combine this with the flurry of additional regulatory requirements when placing a loan, brokers, if anything, are paid just adequately and are probably deserving of an increase."
While the practice is not common among SFG brokers, Buchanan said from time to time he has heard "war stories" from the broader industry.
"I think that any broker offering a cashback to win business obviously does not value themselves or the work they do, and I think any client that is drawn to a broker that offers this should be very wary of the quality of service they receive," he said.
FBAA managing director Peter White AM said there were some brokers offering cashback as part of their business model about 10-15 years ago.
"The businesses collapsed," he told MPA. "Since then, no-one's really gone down that path as a full-blown business model because it's not financially sustainable to run a business that way, especially when there's clear research in Australia that says people don't want to pay a fee for service when it comes down to a home loan."
White said the practice was far from being commonplace in today's market and that no FBAA members had raised this as a concern. While the practice is legally possible, whether or not a broker decides to refund part or all of their commission to a client comes down to a case-by-case situation based on the commercial viability of doing so.
Read more: Are brokers creating their own clawback crisis?
"This is the first time I have heard in years of someone doing this as a broker," he said. "It could well be just an isolated incidence or something that is happening in a specific pocket. At the end of the day, it is just a commercial decision as to what someone wants to do in how they run their business. There's nothing illegal about it - whether it's a smart long term business plan, that's up for debate."
He said the industry body wasn't currently looking at it "because it's not a conversation that our members have got concerns about."
"I certainly don't see it as a widespread growing bubble of concern because brokers wouldn't have a business if they did that," he said.
Buchanan pointed to the role of aggregators in working through the issue.
"We are very clear with our thoughts on this matter and while we respect a business owner's rights to do as they may with their commission, we also have a duty of care to our brokers and business partners to ensure risks are minimised and industry standards are maintained," he said. "To that end, we might choose not to deal with brokers with certain models that we deem not in accordance with good business practices. Any broker who has been offering cashbacks to clients, particularly while lenders are offering cashbacks, are at a particularly higher risk when it comes to clawback."
White agreed that the possibility of clawback put any broker offering cashback at heightened risk.
"Imagine you were a person that made $2,500-$3,000 out of a loan, and you gave half of that back as a cashback to a borrower and 12 months later you left and you got a 100% clawback," he said. "You've just gone backwards $1,500.
"There is no sense in it, and you haven't even covered your cost - you've made an enormous loss on top of your costs.
"I certainly don't encourage the industry to be doing this because I've seen businesses collapse. You've got to make money to pay rents, mortgages, staff, utilities, costs to run the business - you can't do it for nothing, so somewhere you've got to make money. Giving back what you've earned to someone is challenging and can wind up being a negative experience from a business perspective.
"If people think there is a business model to build off this, I would say, history suggests you should think again."
Buchanan said any brokers considering using cashbacks to win new business should think about the wider consequences this could bring to the industry.
"If you are a broker offering cashbacks to clients to win business, you put yourself, other brokers, aggregators and lenders at higher risk, so stop it," he said. "You may be a good broker but struggle with getting business through the front door and think this is the answer, but it is not.
"The thought of running your own company and being your own boss is quite appealing to most but just because it is appealing, it doesn't always mean that you should or can. If this is you, I know hundreds of professional broker businesses that are looking for brokers to join their team."