Head of industry body says open borders could drive further strong activity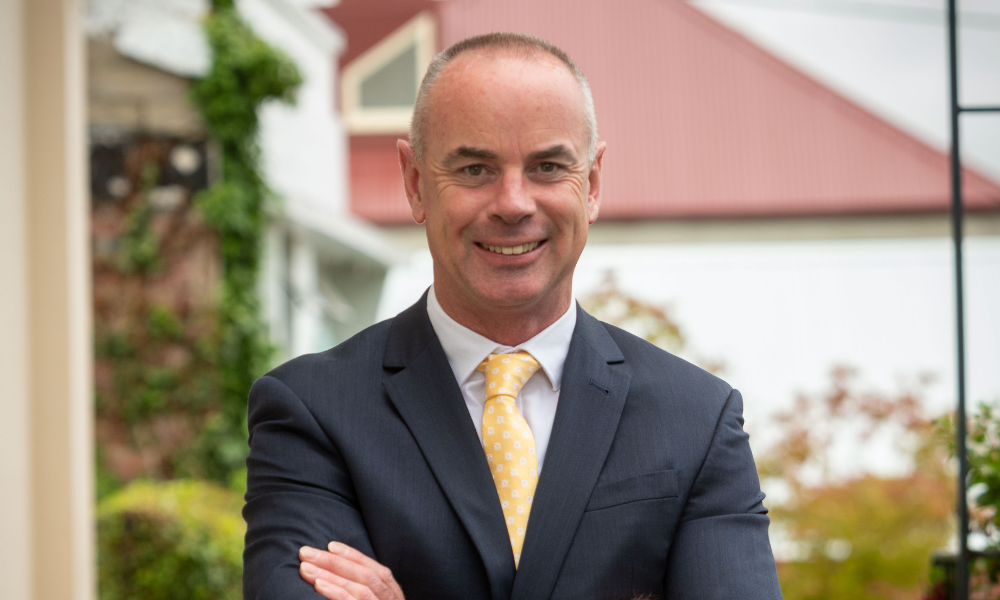 A lack of supply has been one of the biggest factors behind Australia's recent surge in property values, but as listings pick up once more, there have been signs the market is starting to slow. Despite this, REIA president Adrian Kelly (pictured) believes open borders and the return of international travel could bring about a surge in demand and continued strong market activity throughout 2022.
"It's going to have a big impact because we're going to see tourism reappearing and short-term accommodation," he told MPA. "We're going to have overseas students back and they all need somewhere to live. We're going to have migration starting again and they'll all need somewhere to live - not forgetting we've got all those expat Australians who have been living overseas. They've just been waiting to get a seat on a flight, and they'll all be coming home as well."
He said while Australian real estate agents had already been selling properties sight unseen to expats stuck overseas, open borders would lead to even more property sales.
"This will change things because the majority of people prefer to touch and feel a property before they spend their money," he said.
Read more: The costly mistake that one third of buyers are making
According to Ray White chief economist Nerida Conisbee, the ability for Australians to go on international holidays once more could bring about the opposite. In other words, as Aussies flock to leave the country they will have less money to spend on property purchases.
"We know that the high savings rate was one of the reasons that has driven the rapid price growth," she told the Australian Financial Review. "Now that people can travel, I think it will lead to less savings and this will impact the amount people can spend to buy a home and potentially impact demand."
According to Kelly, it's unclear how this decline and increase in demand from different market segments would play out, though it would be "interesting to watch."
"That's the big unknown," he said. "With increased demand from borders reopening, how does that correlate with an increase in new listings coming on the market? We don't know the answer yet. It's just a matter of watching to see how that part of the market plays out."
In any case he believes "2022 is still going to see very, very strong market conditions."
Last month, SQM Research recorded a 41% surge in new listings in Sydney and an 82% hike in Melbourne. Despite this influx of new properties on to the market, demand was still far outstripping supply, said Kelly.
Read more: Property listings surge in October
"We've got people bidding on a property in Melbourne or Sydney and there will be at least nine other bidders," he said. "For every one property we are selling in those cities at the moment we could probably sell it 10 times over. It's going to take an awful lot of extra supply to meet that demand."
He said he wasn't surprised the percentage was so high in Melbourne given the restrictions on face-to-face inspections during lockdown.
"We couldn't even take photos of new properties to bring to market," he said. "Things are now starting to change."
Not only are restrictions now largely a thing of the past, consumer sentiment has undergone a massive shift following the end of lockdown.
"We had an awful lot of potential sellers sitting on their hands doing nothing because they were unsure about what the future might hold but now everyone is starting to get back on with it," he said.
Read next: Housing affordability crisis - do we need more government-backed lending?
The increase in listings was something that the industry had been expecting at some point following a slow start to spring.
"It will be game on," said Kelly. "It's welcomed because our biggest problem has always been supply of new property. That's impacted affordability because it flows down through the cycle to first home buyers."
While a second month of strong listing activity could point to a peak in the housing market according to SQM Research managing director Louis Christopher, Kelly was more cautious in making such a prediction.
"Forecasting is a mug's game – you've only got to look at what happened last year," he said. "I'm not going to predict whether it is the peak or not. It's certainly a strong market and in terms of supply and affordability we've never seen a market like this in Australia before apart from the GFC.
"This is different, this isn't a financial problem, it's a pandemic related problem which was only going to be temporary. In the GFC we didn't know when it was going to end. This is different and now it is starting to end."