Top 100 broker on the importance of being proactive as uncertainty around recession has economists taking a punt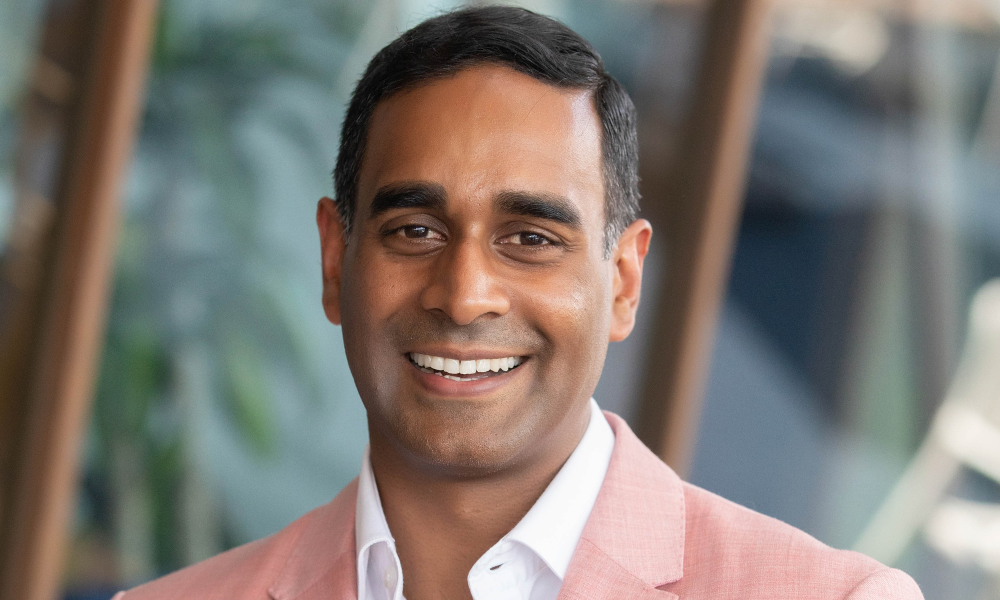 Despite the states and territories unveiling roadmaps out of lockdown as vaccination rates grow, there is still some uncertainty as to whether Australia will enter a double dip recession. CreditorWatch chief economist Harley Dale recently told MPA that a sharp contraction was expected in the September quarter while economists were "taking a punt" when it came to the three months to December.
According to Top 100 broker Aaron Christie David (pictured), this economic uncertainty drives home the importance of being proactive. The managing director of Atelier Wealth told MPA that brokers should regularly ensure their clients are in the best possible position so that if economic conditions turn sour, the clients have been taken care of on the mortgage side of things. His team conducts regular loan reviews every six months for all their clients and reprice their loans to ensure they are paying the best rate on offer at that lender.
"You want to stay ahead of the curve because by the time you get to a recession, it's too late for brokers to be proactive – you're then very much reactive," he said.
He also proactively checks in with clients who may be susceptible to employment issues.
"That's all we can control as a broker – their loan," he said. "You can control their loan, make sure they've got cash reserves, make sure we're getting the lowest rate we can now. It just means that if things do hit the fan we've done as much as we can proactively - right here, right now.
"When it gets to loan deferrals it's quite often too late. If you have those conversations beforehand, we can be in the driving seat to help them out."
Read more: Hardship cases spike as borrowers feel lockdown pinch – ABA
Atelier Wealth employs two team members whose sole job is to reprice all their clients' loans. They also stay ahead of the curve when it comes to fixed rate and interest only periods rolling off, said Christie David. This shows the difference that allocating good resources for specific tasks can make in both the way a business is run and how it presents to clients. With brokers exceedingly busy over the past two years after COVID hit and the property market going crazy, hiring staff is also a good way that brokers can protect their livelihoods throughout this high volume of activity.
"Everyone says it's the golden era in broking," he said. "To look after yourself you probably want to think about hiring as much as you possibly can and delegating to free yourself up."
Despite the continued uncertainty around whether Australia will enter a double-dip recession, Christie David said his clients were thriving and actively looking to purchase property.
"The majority of our clients are white collar professionals on double incomes," he said. "They're not spending any money, they're not travelling, so they're in a far better position than they could have ever dreamed of. In fact, a lot of them are now pouncing on opportunities to buy and build their portfolios out.
"We're seeing a huge amount of demand at the moment. It's what I call COVID clarity. A lot of people are going 'yep, it's the right time to jump in the market.' Stock is the challenge as everyone knows but they're ready to jump in and start buying their next property. They're not looking for reasons to step out of the market."
In order for brokers to look after their own livelihoods throughout this economic uncertainty, he said it was important to remember that certainty was evident in the strong performance of the property market.
"What's uncertain about it? Property prices are growing at such a strong level, there is still a strong amount of demand – I'd actually say it's quite the contrary," he said. "We've got a lot of certainty in the property market. It's only if there are regulatory changes that come in with the property market that growth is stemmed a little bit."
Read next: Life after lockdown
While broking doesn't come with an off button and market conditions are intense, he said brokers were in a highly fortunate position compared with other industries that have been shut down through COVID restrictions. He pointed to the role of brokers in helping both impacted clients and those who were financially strong and ready to purchase.
"Clients are looking to us for answers and if we're projecting that the sky is going to fall on people's heads as opposed to giving people confidence – and not false confidence, but true confidence about what they can do - that's why they're coming to us as an adviser," he said. "They're looking for that clarity, they're looking for that ability to borrow, to buy. I see that as our role, to get people that confidence around what their options truly are.
"There's definitely some industries and clients that have been affected. It's how we support them that then defines us. This is the time if you want to try and solve some problems for them, this is where you can cement some of those relationships as well."