CEO unpacks which industries will still be at risk once the population exceeds 70% vaccinated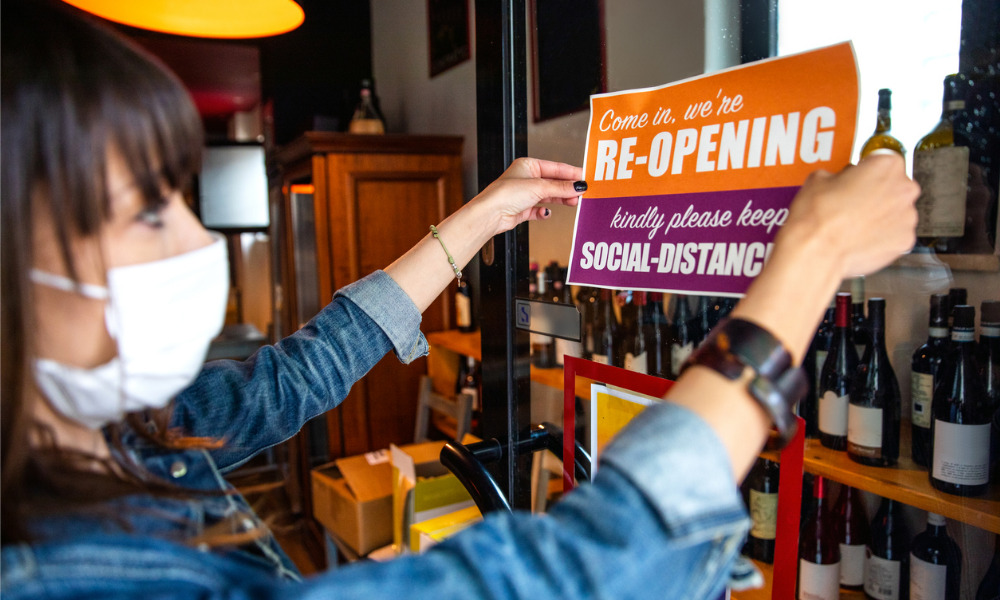 A light has emerged at the end of the tunnel in the nation's battle to contain the Delta variant. As the population gets closer to 70% vaccinated, the country's largest economy of Sydney has started preparing to reopen again after an initial two-week lockdown morphed into one likely to last 114 days. From midnight Friday, Melburnians were given their first taste of greater freedoms after enduring their sixth lockdown since the start of COVID. These included up to five vaccinated members from two households being able to meet up outdoors and the return of in person real estate inspections by appointment, as long as the property is vacant at the time of inspection.
According to CreditorWatch CEO Patrick Coghlan, certain industries in Sydney look set to recover swiftly once lockdown ends.
"If you look at the industries that have really done it tough, hospitality, travel, accommodation, they will snap back fairly quickly compared to where they're at," he told MPA. "At the moment, they're doing takeaways at best and even if they went to 50% capacity because of restrictions, that is going to be a huge improvement."
He said CreditorWatch had been trying to book Christmas parties and other events to thank their staff and encourage them to come back to the office, but it had proved challenging to book even a table of four at multiple CBD venues.
"I think that's a really positive sign," he said. "We can certainly learn from what happened at the back end of last year and the beginning of this year when there was that rebound. There's no reason to think that wouldn't occur again, albeit with probably slightly less liquidity in the market or the supply chain because we're not having January, February and March with JobKeeper still turned on like we did early this year."
He said a recovery also looked promising in Melbourne.
"If everyone's got the confidence to know that lockdown like this is a thing of the past, I think that's a real positive and they'll bounce back quite quickly as well," he said. "We saw there hadn't been an increase in the number of Melbourne businesses going into administration despite their really extended lockdown last year and that's a positive to show that provided they get that continued support from the ATO, the banks and larger creditors, there's no reason why they all can't come back up together.
"I think that old saying 'all boats rise in a flood' will hopefully ring true."
The results from CreditorWatch's August Business Risk Review showed the extent to which current lockdowns were impacting business, with court cases jumping by 35% in August and defaults rising for the first time since May 2020. Credit enquiries were also down 19% from July and 5.2% year on year, marking the first negative result since September last year.
Read next: Hardship cases spike as borrowers feel lockdown pinch – ABA
The most pertinent result, however, was a 12.5% month on month drop in trade receivables, said Coghlan.
"For it to drop 12.5% from July to August, having continued to drop regularly from March when JobKeeper came to an end, is an indication of how small businesses are doing it tough and losing revenue month on month."
While some impacted industries are likely to rebound quickly after lockdown, others could continue to struggle for some time yet, he said.
Read next: Lockdown leads to unusual document request
"There's still question marks over domestic and international travel and tourism," he said. "Anyone that's really reliant on international tourism is still in for a bit of pain."
Education providers reliant on international students flying in and smaller CBD businesses that rely on a clientele of office workers, such as coffee shops, are also likely to feel the pinch.
When lockdown does come to an end, greater certainty will enable businesses that are no longer impacted by restrictions to invest in future growth. Business owners with property could potentially be in a good position to leverage off sustained low interest rates and growing equity as a result of rising property prices, said Coghlan.
"Once there's clarity as to reopening and what reopening looks like, it gives people that certainty," he said. "Once we're past that (lack of certainty) businesses can have a lot more confidence in planning for the future."