Former state manager has 13 years' experience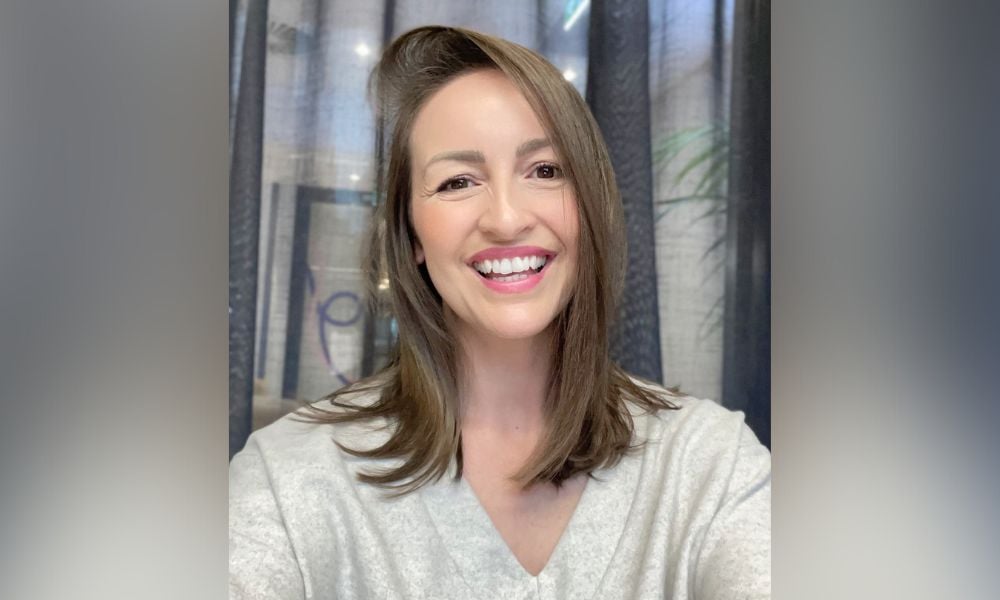 AFG has appointed Christa Malkin to the role of national manager - strategic partners, based in Melbourne.
Promoted to the role in July, Malkin (pictured above) has 13 years' industry experience. She works within the aggregator's strategic partners team, supporting bigger, enterprise-sized brokerages.
MPA spoke to Malkin about her background, how she helps brokers and what she enjoys most about her job.
After working in banking, Malkin took a brief hiatus from financial services, taking on a role as GM for Ciaron Maher Racing.
Having since returned to the industry she loves, Malkin says while she's built relationships with many aggregators, working at AFG is in line with her values. It also gives her the opportunity to work with clients she's built relationships with over the years.
She says her favourite part of the job is finding solutions for AFG enterprise groups, that "make their lives easier". She also enjoys providing support to help them service customers.
Read next: State Manager in the Spotlight: Abraham Mathew
Name: Christa Malkin
Years in the industry: 13
Company: Australian Finance Group (AFG)
Location: Melbourne
Briefly describe how you came into the role?
I worked for Bank of Melbourne, Westpac, and Bankwest in Victoria-based third-party state manager roles between 2006 and 2017.
Through these positions, I was able to build great relationships with each of the aggregators, but I only ever considered working for AFG: I love the culture and the people.
AFG has a strong work ethic, a non-hierarchical structure, and a commitment to delivering for the customer, which is in line with my own beliefs.
After working in banking for around 11 years, I was ready for a change, so I left the industry. I enjoyed a brief stint as GM for Ciaron Maher Racing, which was really good fun.
However, I knew that horse racing administration was not a long-term career option for me, so it's great to be back in an industry I love, dealing with clients who I've known for a long time.
How do you help brokers in your role?
The strategic partners team supports AFG enterprise groups on their journey to growth. This is achieved by understanding their goals and finding tailored solutions that are in line with those goals.
In the highest performing brokerages, constant evolution and improvement are essential. With that in mind, we connect our groups to other strategic broking businesses around the country, as well as to industry experts who can offer guidance and strategic acceleration.
AFG is able to help our strategic groups manage complex commission structures. We provide custom business reporting and analytics and help them to build structured learning and development programs that set them up for growth.
For this reason, we are fortunate to work with many of Australia's elite brokerages.
A goal that you aim to achieve in your role this year?
In the AFG strategic partners area, we tend to run at a million miles an hour, as keeping up with so many groups and their different requirements can be tough.
We are in the process of growing our team. This will give us the ability to build more structure into our day-to-day responsibilities and spend more time with each of our groups to understand their future growth plans and how we can support them.
As I consider listening to feedback important, my goal this year is to report back to our groups regularly on changes and improvements we've made in response to their feedback.
What's your favourite part of the job?
It is finding solutions for our enterprise groups that make their lives easier and helping them to continue to do what they do best: service customers.
Celebrating their success is also a wonderful part of the role!
Read next: AFG revamps commercial lending platform
Something you'd like AFG broker members to know?
That AFG continues to strive to do more for our members and that we work in the background to ensure our broker members' businesses are future proofed.
Our acquisitions made through 2022 provide a direct benefit to members, but we are often not as vocal as others in market about what we have achieved.