Brokers will play a crucial role in helping self-employed and complex borrowers – but how can they protect their own livelihoods?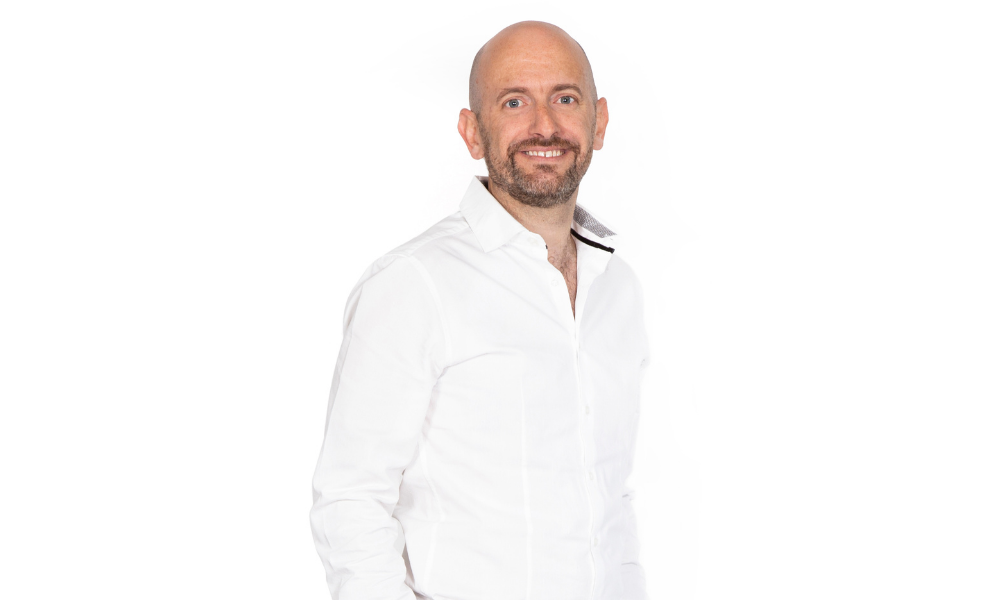 As Victoria and NSW start to emerge from lockdown, brokers will continue to play a pivotal role in helping their clients move forward with their financial goals. Throughout stay-at-home orders this year and last, brokers were the frontline help for many struggling households impacted by job losses, the closure of small businesses and the financial uncertainty caused by an economy in hibernation. Now that businesses in the nation's two largest economies have been given roadmaps out of lockdown from the Delta outbreak, brokers will again be called into action to help their clients put plans for growth into motion.
According to a Sydney broker from 1st Street Financial Cliff Ferrer (pictured), the role brokers have already been playing extends far beyond simply writing transactions.
"We assist our clients in navigating the landscape, which is becoming more complex than ever," he told MPA.
He said as lockdowns started to ease, the assistance of brokers would be even more crucial for borrowers who were self-employed or had complex scenarios.
"I think going forward, it's important to really understand your clients and particularly self-employed clients whose trading may have been impacted over the last couple of financial years," he said. "A lot of clients have diverse requirements. It's important to understand what their business is going to look like going forward."
Countless self-employed borrowers have seen a significant reduction in income over the past couple of financial years due to lockdown restrictions, and while many are likely to experience a strong recovery as trading starts to open up again, securing finance could prove particularly challenging due to the serviceability requirements of many lenders.
"That is an area where the broker does add a lot of value just in helping people get the funding they require," he said. "It's not simple. There are a lot of changes and a lot of different banks look at these things very differently."
Read more: Post-lockdown lending – why this non-bank is primed to help
He said a broker having access to a panel of lenders while understanding the financial situation of their client, what their business has been through over the last 18 months and what the business is likely to look like going forward was a massive boon for a self-employed borrower looking to execute their financial plans after lockdown.
While tech disruptors have been seen as a threat to the broking profession for years before COVID, and more consumers are happy to execute financial decisions online as a result of the digital shift during the pandemic, brokers will continue to play an important role in the lending industry, said Ferrer.
"There is a very big place for the service brokers offer in return to complex clients and the service they provide for their clients," he said. "There has been a lot of change and regulation in the industry, it does become a more complex process, so having a broker to work with you to be able to get the result you need, I think that's a lot of value for clients, particularly complex clients and the self-employed."
For many people, the pandemic has brought a shift in the values they hold most dear, meaning more and more have decided on lifestyle changes, a shift in career or mode of work, or even a move to another region. According to REINSW CEO Tim McKibbin, there has been a second wave of treechangers leaving the city during the current lockdowns in Melbourne and Sydney.
Ferrer said the changes many people were going through coming out of lockdown were an important factor for brokers to consider.
"I think it's really just helping our clients navigate through that period of uncertainty and the next phase of how they move forward," he said.
While taking a client-centric approach is the best way to help borrowers move forward as lockdown comes to an end, it's also the best way for brokers to look after their own businesses in an environment where uncertainty is still strong. Ferrer said that over the past year and a half, brokers have been far from being the worst impacted industry.
"We've been OK," he said. "In terms of protecting livelihood, looking after clients is the number one thing. I don't see how this will change."
He said it was vital to stay in regular contact with clients, referencing the old saying, "if you're not talking to your clients, somebody else will be."
"If you look after your clients and do a good job that's how you get your referrals," he said. "There's always going to be ebbs and flows, there's always threats and opportunities with regard to things like tech disruption. If you focus on doing the right thing for your clients it always works itself out."