SFG, Mortgage Choice provide top marketing tips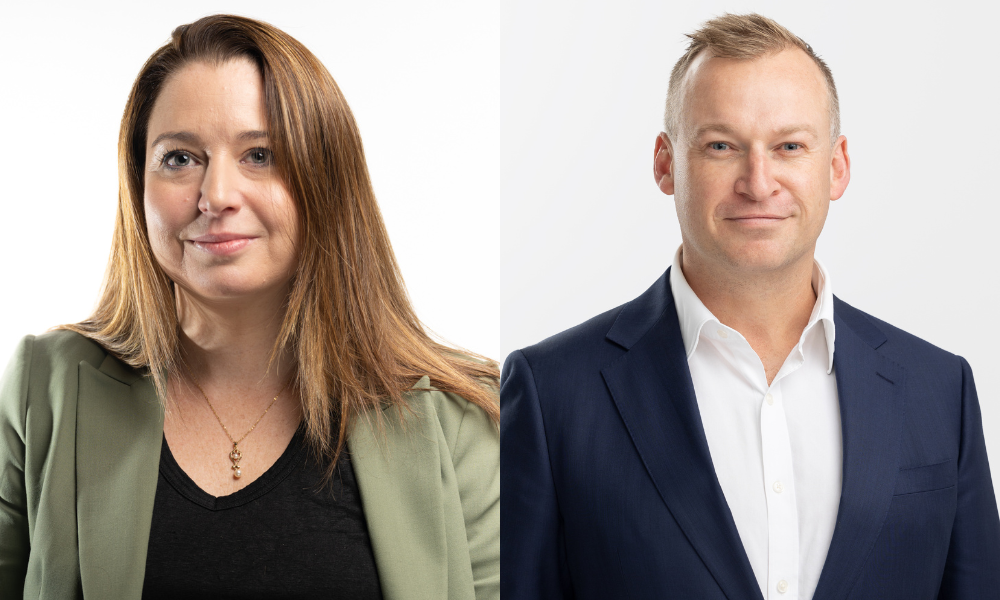 In the ultra-competitive world of mortgage lending, brokers need to be noticed.
More than 70% of all residential home loans are sourced through brokers, and the competition is fierce. A tailored marketing strategy is vital for brokers to cut through and reach both new and existing customers.
Blake Buchanan, general manager of Specialist Finance Group, and Sally Chadwick, executive manager franchise marketing at Mortgage Choice, share their thoughts on broker marketing.
"You only need to look at the best-performing brokers from around the country to see that they all have well-thought-out marketing and client engagement programs," Buchanan says.
He adds that he sometimes hears brokers say they don't need marketing, and "all of their business is by word of mouth".
"This statement is often misleading, as once they attract a client they regularly engage them, which is marketing in itself," he says. "For the ones who attract clients in this fashion and have no further marketing campaigns, then they have a poor business model and could be deemed non-compliant."
Buchanan says marketing has many benefits, including improving engagement with existing clients and new customers, and increasing the value of the broker's business should they sell it or borrow against it.
"Mortgage broking is a highly competitive industry, and how you market your business, both nationally and locally, will be crucial to your success," says Chadwick. "At Mortgage Choice, we often say 'you can't sell a secret'. It's critical that brokers can leverage the strength of a nationally recognised and trusted brand to be seen and heard in their local communities."
Tips for brokers
Chadwick says new-to-industry brokers face all the challenges of starting a small business, and "marketing can sometimes take a back seat".
"Yet with some careful planning and discipline, effective marketing can really kick-start your business," she says.
She advises new brokers to develop a marketing plan first.
"It can be simple, as long as you can action it consistently," Chadwick says. "Think about who within your existing network you can reach out to, and the types of clients you plan to target, then determine the most effective marketing activities to reach these groups."
She says all this information should be recorded in the plan. New-to-industry brokers should also speak to established brokers and aggregators for advice and support.
Chadwick says with rising inflation and interest rates, there's an opportunity for established brokers to not just rely on their existing books but go out and seek new business as well as "guide the next generation of borrowers through these tricky economic times".
Buchanan says marketing is an ongoing commitment business owners and managers need to continually work on.
"New-to-industry brokers are best served by understanding their skill sets and identifying markets that suit them to market to initially before expanding their reach," he says. "They should also identify opportuni-ties within their existing networks – sports, church, cultural or other – for the easier wins."
New brokers should ensure that all their contacts know exactly what they do and why they do it, Buchanan says. "They need great and succinct messaging, offers to assist, requests for business, repetition, and to be across different platforms."
Usually, social media offers great low-cost vehicles for this, but marketing requires discipline, consistency and time to work, he says.
Established brokerages use marketing campaigns targeted at existing customers to ensure their brokers are front of mind when clients need to chat. "With run-off rates only speeding up, we should look to effectively market to our existing clients to minimise attrition in a more-competitive-than-ever market," Buchanan says.
Franchise marketing support
SFG believes that all the tools a broker needs to successfully apply their trade should be in their CRM. "Our leading technology, SFGconnect, makes marketing simple with content creation, marketing journeys, automatic and tailored campaigns, to name but a few," Buchanan says.
It can be as simple as adding a tag to the customer that might identify them as a first home buyer, for example. This triggers automatic emails and text messages (from the broker's number) to the prospective client. When the client is converted, the tag is updated and that client can be switched to the full customer journey.
Buchanan says SFG brokers often say they're tapping into more of their own clients through these features.
Chadwick says REA Group's acquisition of Mortgage Choice meant a massive reinvestment in the brand. This year, the company ran a national multimedia advertising campaign, You're Never a Loan, which was complemented by tailored assets for brokers to use in local area marketing.
"The campaign contributed to fantastic results in brand recognition and lead generation," Chadwick says.
Marketing support for Mortgage Choice franchises includes:
tailored minisites for each franchise, and search and lead-generation optimisation
access to seasonal campaigns and marketing assets that are customised for brokers to use locally
access to Sprout Social – a social media scheduling and management tool that helps to easily maintain an effective social media presence
a comprehensive calendar of online marketing webinars and tutorials
individual broker marketing consultations with franchise marketing experts to help brokers develop local marketing plans, and coaching for franchise owners on local area marketing activities
opt-in customer EDMs tailored for specific audiences, with content from Mortgage Choice journalists and content creators
access to marketing event materials for brokers, to help them run local events and activations
branded and customisable merchandise and stationery supplies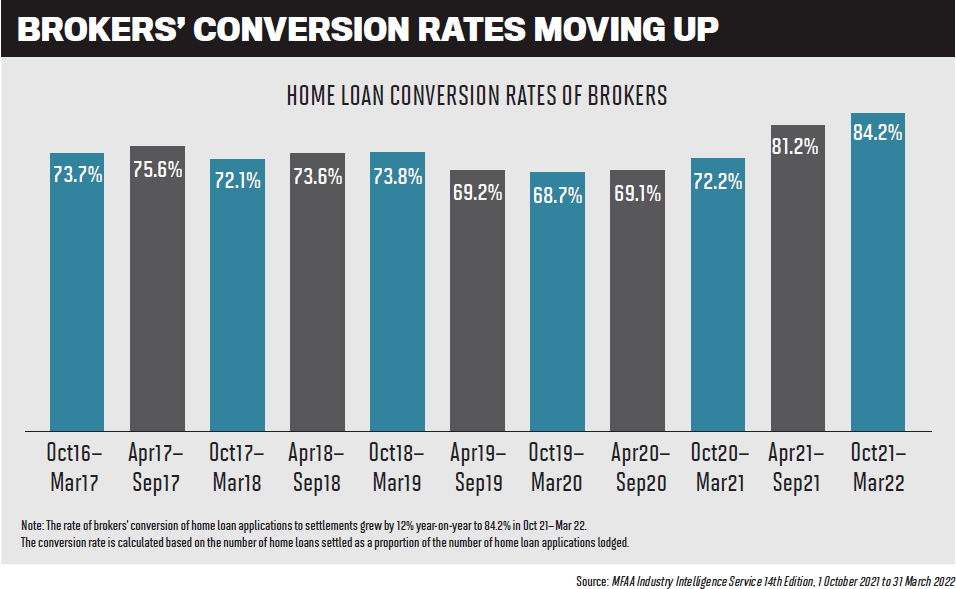 Leveraging technology
Chadwick says technology continues to evolve the way brokers communicate with and market to their clients. The pandemic saw brokers making better use of social and digital tools, such as Zoom, to run online webinars to generate new business.
"While we've certainly seen a return to face-to-face interactions, many brokers are continuing to use these digital strategies as part of their marketing mix," she says.
Buchanan says face-to-face communication will always be important, but digital will replace many of these interactions.
"As time marches forward, people are more and more time-poor and purpose driven. Meeting face-to-face for many is inefficient," he says.
"The purpose of the meeting is to identify and fulfil a need, and this can easily be done digitally. All of these interactions with clients, digital or otherwise, are marketing opportunities. Every interaction you have is being judged by your clients and tested against their outcomes and experience. So treat every inter-action, digital or other, as if you are marketing yourself and your business."
The value proposition
Digital platforms and open banking will level the playing field for brokers, so how do brokers ensure they stand out?
Buchanan says most clients want a relationship with their broker, like they have with their financial planner or accountant, knowing they are experts. Brokers will in future be able to offer on-the-spot approvals to their clients, and lenders are already working to achieve this.
"Our broker market share will continue to grow, and when it gets to, say, 80%, rather than increased market share assisting with growth, more and more you will attract business from your fellow brokers," says Buchanan.
To do this, he says brokers need good marketing to tempt clients to use a new broker, and then they must retain these clients with "impressive service, care and strong relationships".
"People deal with people they know, they like and they trust, and so whilst we must adapt to new digital processes, you will always be relevant because humans love dealing with humans."
The digitisation of mortgage broking has progressed, says Chadwick, but "we are nowhere near having technology replace human interactions and the intrinsic value of the customer service a broker can provide".
The take-up of open banking has been slower than expected, and the "recent data breaches hitting the headlines are likely to slow this further", she says.
"Most people are not yet ready for a fully digital home loan experience."
Chadwick says brokers can differentiate themselves through quality service and by building genuine connections with clients. She encourages brokers to regularly contact clients for home loan reviews, and to prove their expertise by sharing their knowledge.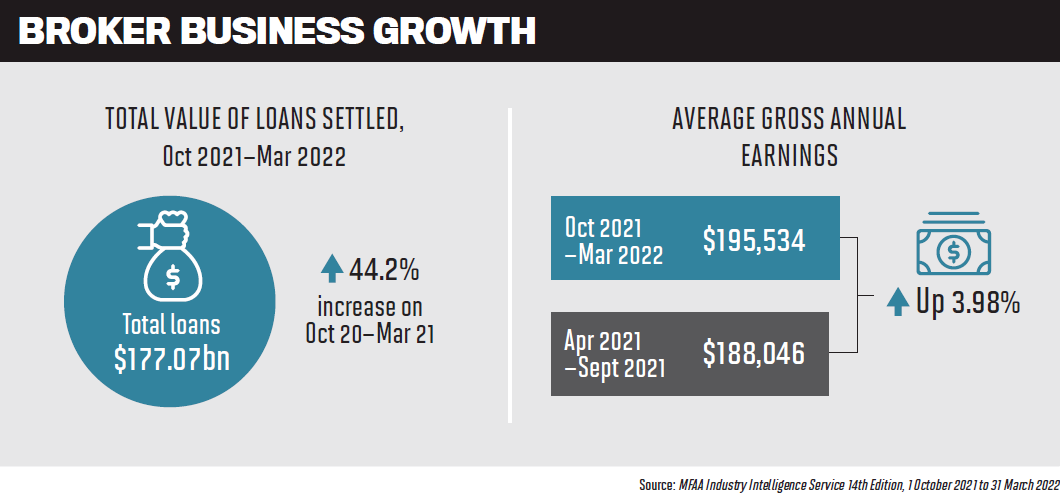 Forming a strategy
Buchanan says each broker and their business is different, so SFG works with individuals to identify and assist with strategies to enhance their marketing plans.
"A common missed opportunity is your book awareness and opportunities within it," he says. "Run-off from a mature book is at about 20% and increasing. That means that if you have 500 customers, on average, 100 will refinance, sell and buy each year. If you can successfully engage your book, have amazing relationships and processes, then you could write 100 deals in a year just from your existing database."
At Mortgage Choice, Chadwick says the franchise marketing team consults with franchisees to help them develop tailored local marketing plans.
"The team explores that franchise's target audience and the types of local area marketing campaigns that will provide the most effective return on investment," she says.
One example is the Mortgage Choice 'Dream Maker' caravan in the Adelaide Hills. Franchisees Robert Shearwood and Matthew Adam sponsor the AFL Hills Football League and have branded the caravan that broadcasts local games via YouTube and Facebook.