NextGen, SFG explore tools to drive success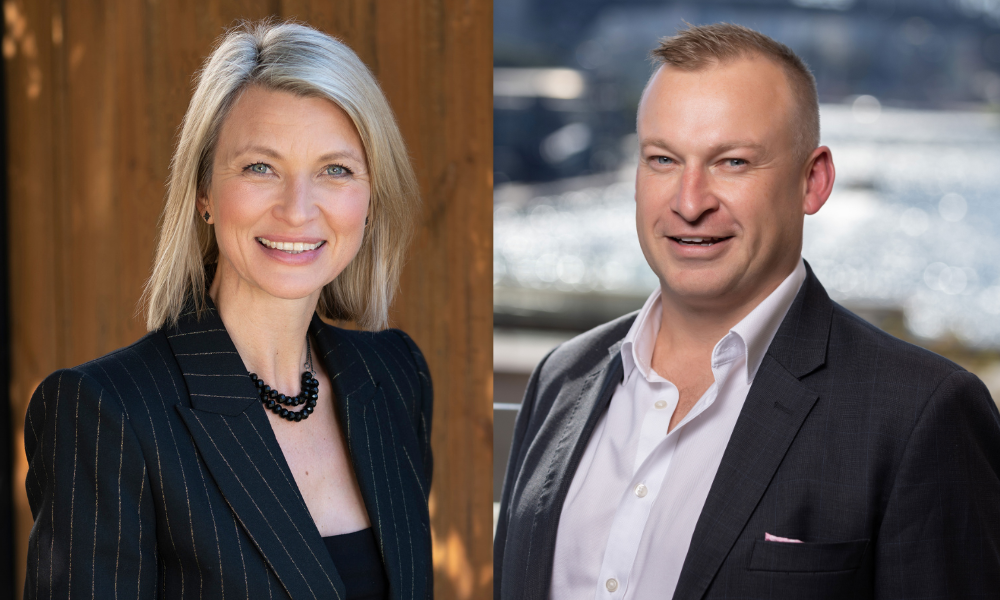 The coronavirus pandemic was a technology game changer for broking businesses, and now that digital transformation is entrenched, there's no going back.
Brokers had to quickly adopt virtual meetings to liaise with clients and lenders, and rely on digital verification of identity for loan applications during COVID lockdowns.
They have continued to embrace technology as new software, artificial intelligence and other digital features help ensure brokers can service the finance needs of their clients quickly and efficiently.
CPA Australia, the peak body for certified practising accounts, carries out an annual survey of the technology use of more than 800 businesses in Australia, New Zealand and Asia. The 2022 report found respondents from high-growth businesses were much more likely to indicate their business had a digital transformation strategy and had used robotic process automation, CRM software, business intelligence software and AI in the past 12 months than respondents from businesses that had shrunk.
The key reasons for technology use were to improve operational efficiency, save costs and adapt to the changes caused by COVID-19.
NextGen national head of broker partnerships Renee Blethyn (pictured above left) and Specialist Finance Group general manager Blake Buchanan (pictured above right) explain to MPA what their companies are doing to boost broker technology.
Buchanan says SFGconnect has been designed and built by and for brokers, not only for today but tomorrow, which is as true today as it was when it was launched in 2018.
"It's a purpose-built system that is a market leader in terms of innovation, partnerships, technology and tools," says Buchanan.
He says COVID was a minor disruption for SFGconnect, as VOI, digital signing, video conferencing, customer portals, document collection automation and many more features were already built in.
"This enabled brokers to pivot from face-to-face to a digital-interaction environment with clients with ease."
SFG also enhanced its broker interactions and training to ensure that brokers were supported during the pandemic.
"We understand the importance of keeping in touch with our clients with support and training and, by extension, our brokers with their clients," Buchanan says. "So in 2021, we launched an automated really cool marketing content and automated campaigns product for our brokers to access."
Vital tech all brokers should have
As the leading technology provider to the industry, processing seven in 10 Australian mortgage applications and used by 99% of mortgage brokers, NextGen's responsibility is to deliver services that provide brokers with an experience that makes lending easy, Blethyn says.
"Maximising ApplyOnline's in-built tools will help automate manual processes, save time and increase quality to boost straight-through processing," she says. "Our new user interface is currently being introduced, offering more flow with less friction, with faster response times and more visibility and control."
The new user interface has significantly reduced the time taken to submit an application, Blethyn says.
"We're excited to see more brokers start to use it and enjoy the new and improved ApplyOnline application experience."
Buchanan says the most important piece of tech brokers need is usually in their pocket or always close by – their mobile phone.
"Sometimes we can get lost in digital advancements, but our phone is always there as a constant reminder that you cannot always replace meaningful conversations with tech," he says.
Brokers who have the SFGconnect app on their phone "can travel light and work anywhere at all".
Buchanan says brokers' CRM is also critical to their business, compliance, accuracy and efficiency. "For that reason, you really need to become the pilot of your system, to know what each button does and exploit the full functions of your CRM to your benefit."
Tech tools boosting efficiency
"We know that the most important thing to brokers is meeting the key milestones within the home loan journey, from application and, most importantly, to settlement," Blethyn says.
NextGen aims to support brokers to achieve this by ensuring that the tools and services within ApplyOnline can deliver more efficient ways to meet those milestones and offer a smoother loan application process.
Digital tools such as NextGenID (digital VOI) and eSign significantly reduce wait times and are seamlessly integrated within ApplyOnline to "make them quick and easy for brokers to use at the point they need them", says Blethyn.
NextGenID automates the verification process using OCR and biometric technology to deliver instant, fraud-proof results, while services such as Access Seeker give brokers the ability to access and reconcile comprehensive credit information up front, improving loan application quality for faster approvals and greater loan conversions.
"These tools and services reduce the time and effort required for manual effort and intervention, saving time and effort for brokers and creating a better home loan journey for the borrower," says Blethyn.
Buchanan says, "Often we are our own barriers to success as we get stuck in our ways, and change isn't always easy." But the reality, he points out, is that "great technology will make broker businesses better – from saving time on a per-file basis, to greater compliance and conversion, to adding value when they're looking to sell the business".
"As an industry, roughly only 70% of applications make it to settlement," Buchanan says. "One-third of the time, we are wasting ours, our clients' and the lender's [time] who looks at the deals. This can be significantly improved by utilising all of the tools we make available in SFGconnect."
Training and education for brokers
NextGen invests heavily in training to ensure ApplyOnline users and customers maximise the platform's efficiencies and have the best loan application experience, says Blethyn. Its customer success team hosts a regular training and education series that includes a free monthly webinar calendar with modules that are CPD-accredited by the MFAA and FBAA.
"Sessions are available to all brokers at all levels, from new entrants to experienced brokers looking to upskill in new tools or simply refresh their ApplyOnline knowledge," Blethyn says. "We also directly support the learning and development programs of mortgage broker groups to deliver tailored training sessions specific to what their brokers are looking for."
Buchanan says SFG "doesn't simply hand you the keys to our CRM, send you some links to training materials and wish you well".
"We have a dedicated SFGconnect training team," he says. "It's in [SGF's] and our industry's interest for our brokers to have excellent system training, and our team works with our brokers to customise their experience, processes, automations and workflows."
Open banking
Consumer Data Right (open banking) tools are a big part of the broker channel's future, says Buchanan, adding that SFGconnect is in a pilot with CDR access "so will be ready to roll it out in 2023".
"[CDR] has the propensity to reduce SLAs' ad data inconsistencies, which in turn will allow brokers to better design product selections from the outset, resulting in greater conversions and customer service."
But Buchanan says open banking still has some way to go as the data provided varies from lender to lender. "Some give a comprehensive look into a client's history, facilities, income and more, whereas others provide less, which means the current manual methods of statement scraping will be around for a time yet."
Blethyn says the CDR offers brokers a great opportunity to access better data to inform and enrich a home loan application. As trusted advisers within CDR, she says mortgage brokers are well positioned to guide customers on what it means to exercise their Consumer Data Right and how to use it to streamline and improve their home loan journey.
"Open banking means financial information is gathered in a safer and faster way, with richer data points that give brokers a more holistic view, all whilst allowing consumers to have a higher level of confidence when it comes to the privacy of their financial information," says Blethyn.
Broker feedback
It's vitally important to NextGen that its solutions align with the broker's process and the home loan application process, Blethyn says. "One of the ways we are actively doing this is through the development and delivery of our first open banking solution."
To ensure the new, free service for brokers provides the best, market-first open banking experience, NextGen is working with a leading aggregator to understand the broker and consumer experience of this new technology.
"We'll continue to work together to adapt and refine the solution to make sure it delivers the most value to brokers and a positive experience for the borrower," says Blethyn.
"We continue to be committed to listening to the direct feedback we receive from brokers at industry events, broker group PD events and our own training sessions to inform and improve the ApplyOnline application experience."