Lenders and brokers can help first home buyers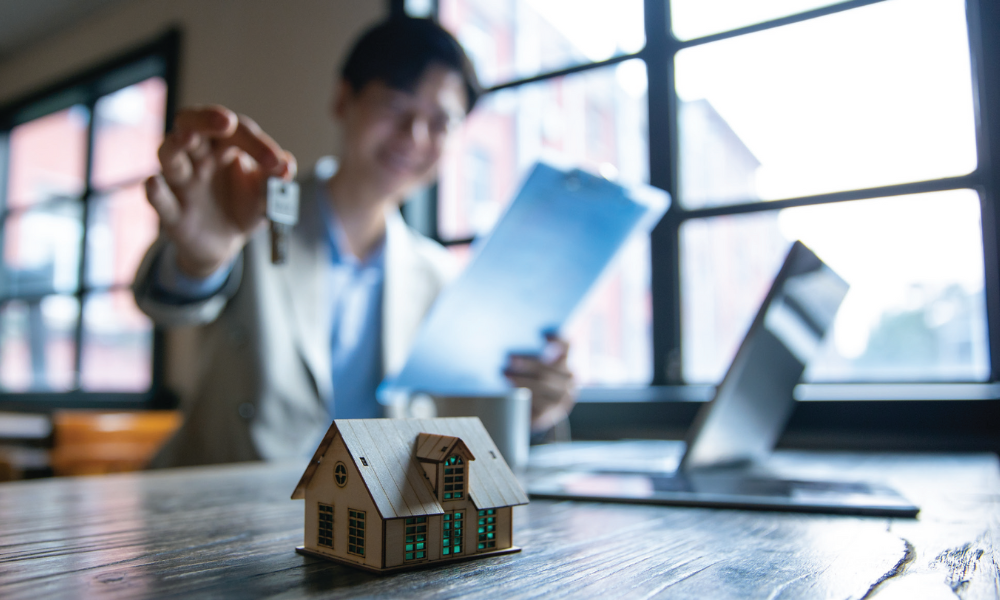 Getting your foot on the property ladder is much more difficult than it used to be.
Wages have not kept pace with the rapid rise in property prices, and while values dipped for a period as inflation and interest rates increased, prices are now on the rise again with a flurry of activity expected in the spring selling season.
PropTrack's Housing Affordability Index for August reveals that housing affordability is now at its worst level in at least 30 years. Households earning the median income of just over
$105,000 can afford the smallest share of homes since 1995 when records began, at just 13% of homes sold in the past year.
ABS data shows the mean price of residential dwellings rose to $912,700 in the June quarter; to pay the 20% deposit a borrower would need more than $182,000.
But the first home buyer's dream remains alive and well. Many economists believe the
RBA is done with raising interest rates and predict cash rate cuts in 2024. This will give first home buyers some hope that homeownership might become a bit easier.
What first home buyers are looking for is a knowledgeable expert who understands the property sector, the home loan market and the various FHB government grants. This is where mortgage brokers come in – they can lead clients through a myriad of lending choices, remove complexity and help them select the loan that's right for their circumstances.
To explore the first home buyer sector, MPA talks to Glenn Gibson, head of sales and distribution at ING Australia; Ian Rakhit, general manager third party, Bankwest; Bluestone Home Loans chief sales officer Tony MacRae; Helia chief commercial officer Greg McAweeney; and Blake Buchanan, general manager, Specialist Finance Group.
State of the first home buyer market
"The first home buyer market remains relatively subdued, probably in large part due to the ability to accumulate a deposit; affordability – low wage inflation and strong price growth, for example 3.8% in Sydney in the last three months; borrowing capacity; and limited supply," says ING's Gibson (pictured below).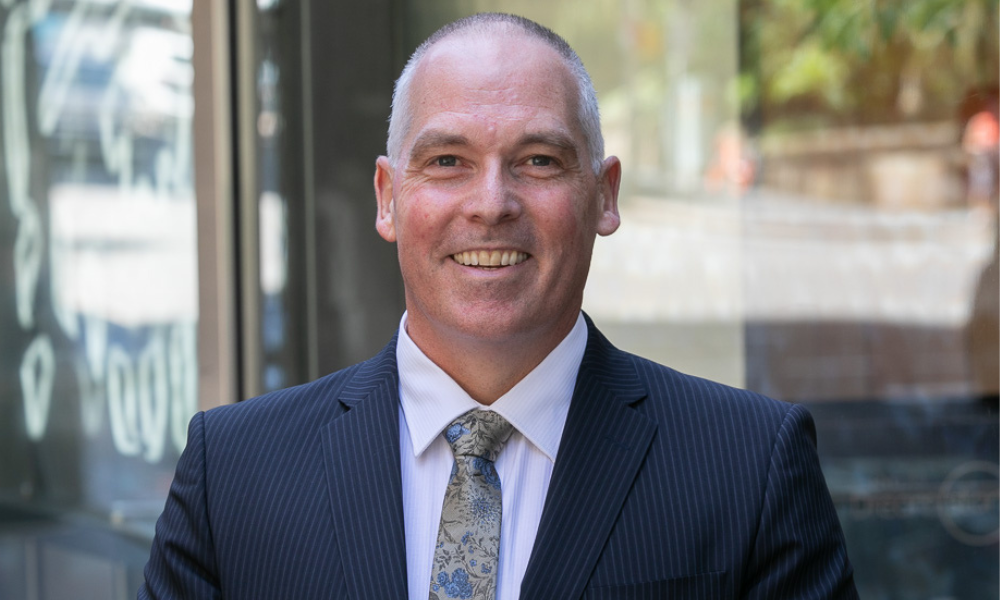 Rakhit says ongoing Bankwest research indicates that young people without a home loan have mixed sentiments about homeownership in Australia.
"Year-on-year, the proportion of Gen Zs feeling homeownership is not achievable is growing," he says. "Recently we found that 30% felt the goal is unobtainable, compared with 27% in 2022 and 24% in 2021.
"Yet the Great Australian Dream remains very much alive for many other aspiring homeowners, with 75% of Gen Z telling us that the goal of homeownership remains important to them – an 8% increase since 2021."
MacRae from Bluestone says the first home buyer market has bounced back solidly since February this year. "We're seeing first home buyers incentivised to leave the rental market and buy, due to rent increases and uncertainty around vacancies," he says.
"In fact, first home buyers now account for 28% of owner-occupied properties, above the usual average of 25%. Of course, this varies between states, as first home buyers favour more affordable locations."
McAweeney (pictured below) says Helia's latest Home Buyer Sentiment Report 2023 found that first home buyers are signalling a "don't give up" attitude, with 60% indicating it's a good time to buy for them.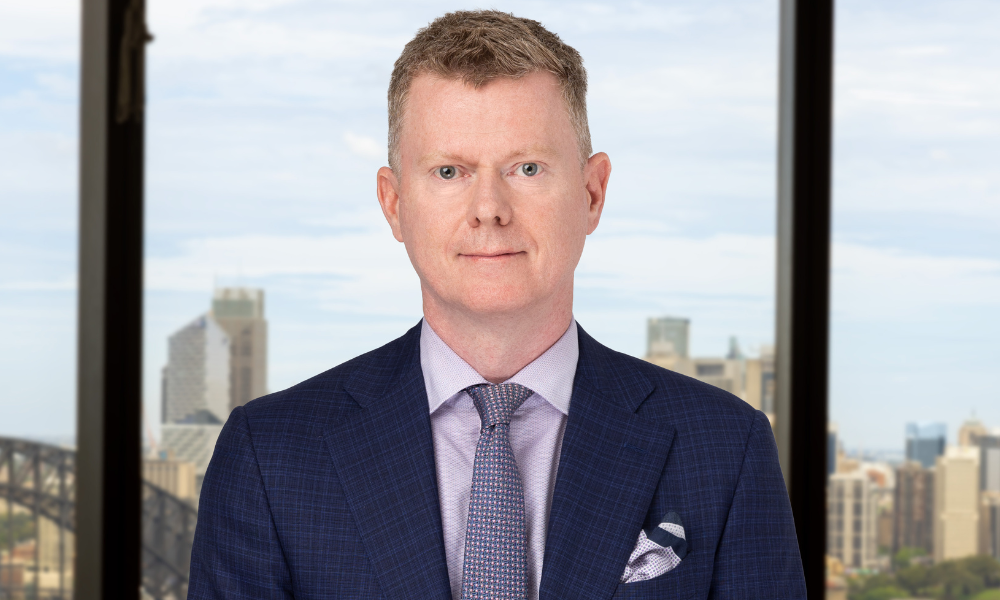 "As rental prices continue to climb, an increasing number of people are finding it difficult to sustain the financial burden, with 48% of first home buyers signalling that unaffordable rents have tipped them to consider homeownership," McAweeney says.
"The prospect of building equity and achieving greater control over their housing expenses has become increasingly attractive. Given recent interest rate rises and increases in cost of living, aspiring homebuyers are realistic, with over 85% understanding that their first home will not be their dream or ideal property."
SFG's Buchanan (pictured below) says property is tough to get into, especially for first home buyers.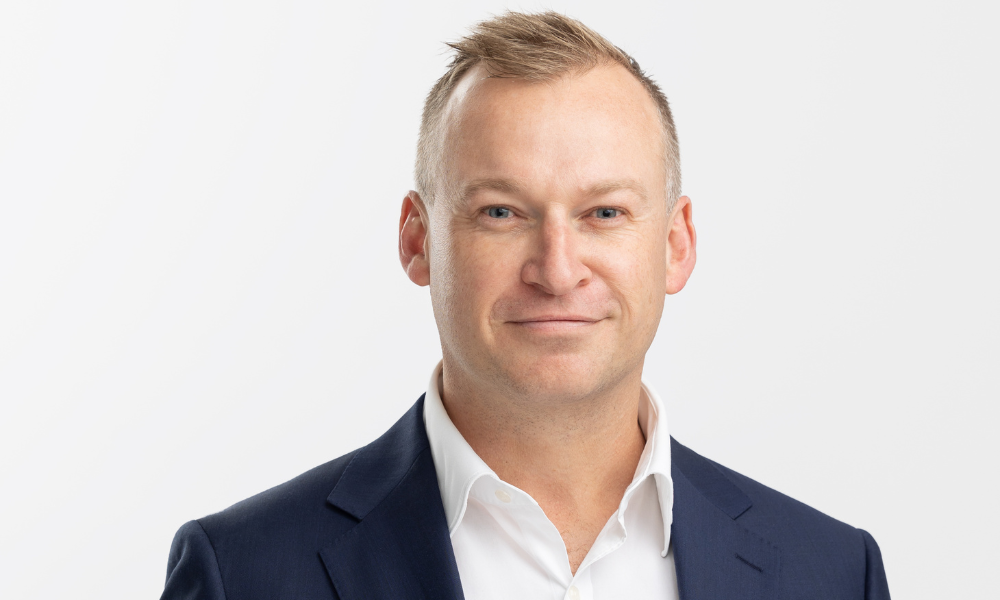 "The data shows fewer younger Australians are able to purchase their first home, particularly now as interest rates are much higher than – and nearly double – what they were a decade ago," he says.
"Whilst there are various first home buyer incentives offered around the country, they are not entirely addressing the issue of young people's homeownership, and coupled with the complexities of obtaining finance for what are usually highly geared transactions, this market has been shrinking in recent times."
However, Buchanan says this sector is an example of the great work brokers do in terms of coaching, assisting and fulfilling first home buyers' dreams of homeownership.
"Without brokers there would be even fewer [homeowners]."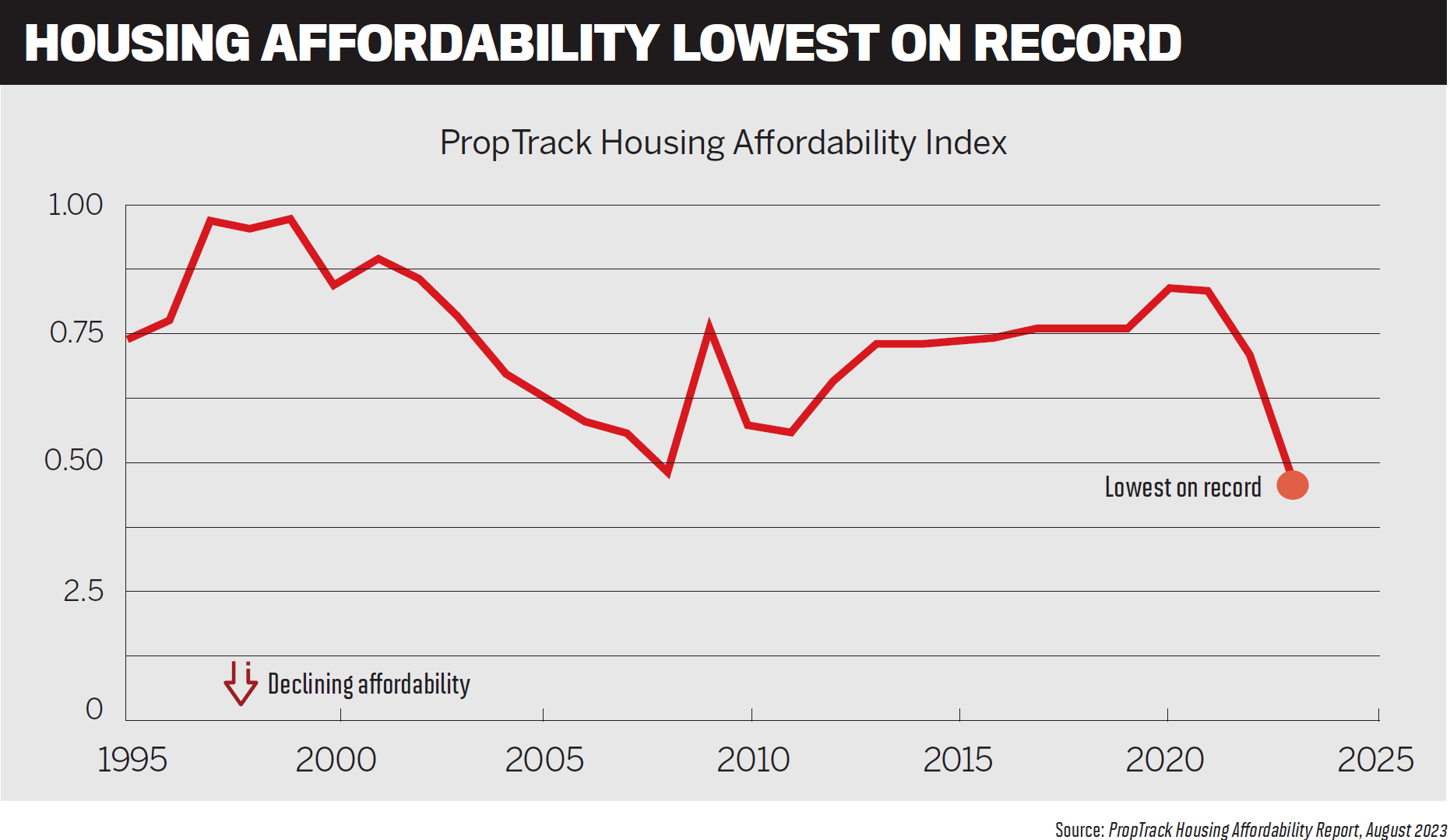 What are the solutions to housing affordability?
MacRae (pictured below) from Bluestone says saving for a deposit is a challenge, but the sooner first home buyers get into the market, the better.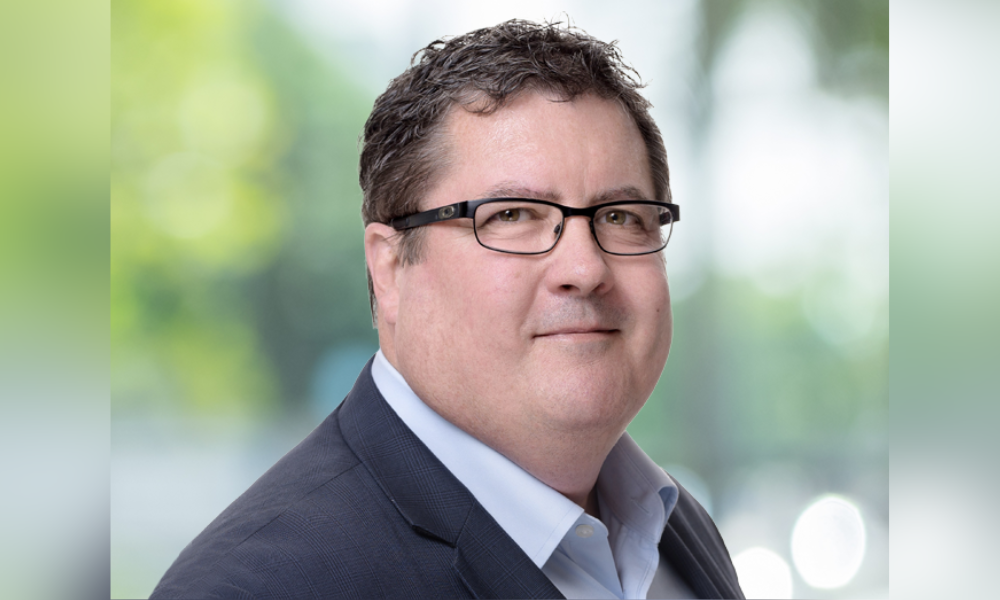 "Where costs like stamp duty and LMI infringe on deposits, we advise first home buyers to look to alternative lenders if they need to," MacRae says. "For example, our flexible, broad policy range assists first home buyers to break into the market sooner with initiatives like 90% LVR and no LMI, simple income verification and no credit scoring."
An increasingly popular strategy for first home buyers is rentvesting, MacRae says. This involves purchasing an affordable property with good rental returns and capital growth potential and renting it out, and then the first home buyer rents a property in the area they would like to live in.
"The rent on their purchased property pays the mortgage and may contribute to their living rent. This approach allows first home buyers to get a foot in the door and harness the benefit of capital growth to fund a further investment or owner-occupier purchase in the future."
According to Helia's Home Buyer Sentiment Report, the two obvious challenges of the homeownership journey that first home buyers clearly acknowledge are affordability (90%) and saving for a deposit (78%).
McAweeney says this is driven by many factors, including a lack of supply in some areas, high interest rates and cost of living pressures. "As a result, more homebuyers are recognising the value of lenders mort- gage insurance and other pathways to over- come the deposit barrier and help them achieve homeownership sooner," he says.
"Awareness of alternative pathways and the role they might play in achieving homeownership is important in determining outcomes for aspiring first home buyers who may not have a 20% deposit."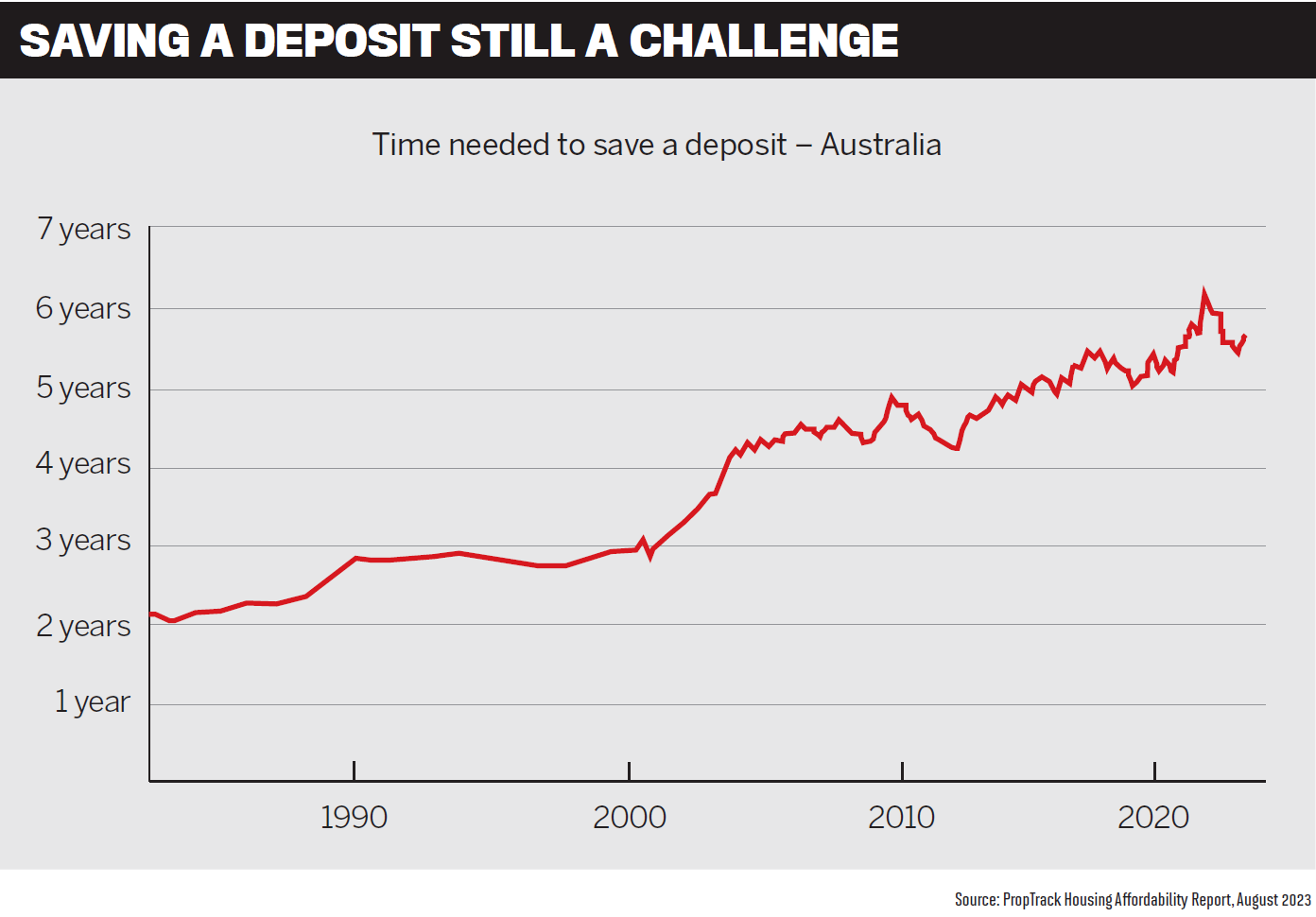 Helia's report shows that first home buyers are weighing up other options, including financing at greater than an 80% loan-to-value ratio with help from LMI; and 60% are likely to use LMI to bridge the deposit gap.
Buchanan says affordability is a complex issue to tackle with limited supply, and assistance for first home buyers not going far enough.
"We really need better industry consultations around assistance for first home buyers, or the balance between investors and homeowners will be further out of balance, adding to the cost difficulties of homeownership."
In addition to releasing more land, the government could look at the tax deductibility of homeownership expenses for a period of time, Buchanan says.
"I'm a big fan of property ownership in Australia, and so I would say to first home buyers that the best time to learn about ownership is now.
"Speak to a broker regardless of your readi- ness today so that you can understand the process and what you need to get onto the ladder. They will either find a solution or be able to assist with a plan."
Gibson says brokers are a great option to help first home buyers navigate the complexi- ties of buying their first home.
Important facts to consider include:
government support and eligibility requirements that could help customers shave time off their savings plan, enabling them to get onto the property ladder sooner
the homebuying process, who needs to be involved, when and why
the full costs of buying a home – customers often don't realise the full cost until they've reached their deposit savings goal and ask for a pre-approval, ready to hit the open homes. This is when they start to realise the additional costs of LMI, stamp duty, legal fees and bank fees
the family guarantee policy – lenders generally accept parents, grandparents and siblings for security guarantees
favourable purchases as an option for some customers – where a property is purchased, usually from a relative or close friend, at a below market value
How brokers can help first home buyers
Rakhit (pictured below) points out that there are always challenges and opportunities in the property market, and it's important to provide first home buyers with the support they need in the current environment.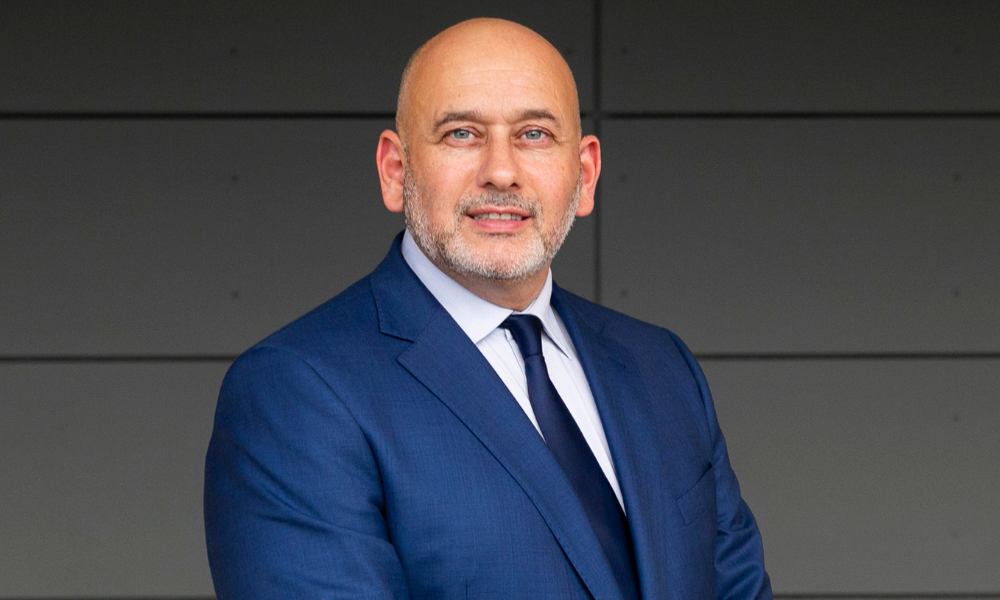 "We're focusing on certainty and speed of process to support our customers and brokers," he says. "Brokers are the ideal advisers for first home buyers in this market, as they are able to impartially support aspiring homeowners with solutions that are best for their unique circumstances – solutions that consider much more than just rates."
Rakhit says this is why Bankwest prides itself on the collaborative relationship it has built with brokers, "ensuring we deliver the tools and processes that meet their needs and expectations to support them in delivering the best experience for customers".
Buchanan says it's really about brokers having thorough conversations with prospective purchasers, teaching their clients and setting goals. "A prospect today is a client tomorrow in some format, so keep your prospective clients close, keep engaging, and be available to them as needed if these are the clients you want."
At Helia, mortgage brokers are recognised as a trusted source of information, with 79% of homebuyers indicating that brokers help cut through the complexity of homebuying, says McAweeney.
"A vital first step in supporting homebuyers is to provide education and information on pathways to homeownership, including LMI," he says. "Mortgage brokers have a key role to play in bridging this gap and providing homebuyers with a clear explanation of what LMI is, who it protects and how it works."
By introducing LMI early in discussions, McAweeney says mortgage brokers can help homebuyers recognise its value and the opportunity it offers to make homeownership more accessible.
To support mortgage brokers in conversations with first home buyers about how LMI could help them get into a home sooner, Helia has developed a specific suite of resources to inform and help them. This includes a range of information videos.
The video series includes a What is LMI video that helps homebuyers understand LMI, what it costs, who it protects and how it could support a homebuyer in purchasing a home with less than a 20% deposit. Helia's Get Home Sooner video is aimed at homebuyers struggling to save a 20% deposit.
"Feedback from mortgage brokers is that the videos help them support clients to understand the benefits of LMI and enhance customer discussions," McAweeney says.
Gibson says brokers can assist first home buyers by providing education on the homebuying process and helping them determine how much is needed to save for a deposit, stamp duty, conveyancing and moving fees.
He says brokers can also discuss with these clients whether LMI or a family guarantee is an option they would like to consider.
Other topics brokers can talk to first home buyer customers about include the different types of home loan products available; variable and fixed interest rates; and repayment options (weekly, fortnightly, monthly).
"While ING is not involved in any of the government schemes, brokers can direct FHBs to ING's website where there is information specifically for FHBs that maybe useful," says Gibson.
The website can be accessed at the first home owners grant section of the ING website, while the National Housing Finance and Investment website is also useful.
MacRae says Bluestone appreciates that keeping track of the government's various first homebuyer schemes is challenging, given that first home buyers have no prior experience with lenders or the property market.
"In our experience, brokers are best placed to assist first home buyers on their journey. We support brokers wherever possible by providing resources and conducting webinars specific to policy updates, relevant legislation and government assistance throughout the year," he says.
First home buyer finance options
To deliver more help to homebuyers, McAweeney says Helia offers a monthly LMI option, as well as its Deposit Comparison Estimator, an award-winning resource to provide guidance around the potential bene- fits of different options for aspiring home- buyers with less than a 20% deposit.
"We've also created Family Assistance, an offering for homebuyers who are seeking support from family members to purchase their home. Family Assistance provides a homebuyer with a 15% reduction when the cost of LMI is funded by a family member and paid up front at the time of loan settlement."
McAweeney says further information about LMI and Helia information resources are avail- able at www.helia.com.au.
Bluestone is dedicated to helping brokers serve first home buyers, MacRae says. It lends at up to 90% LVR with no LMI in a range of locations, which can save buyers thousands in upfront costs.
"This includes owner-occupiers and investor first home buyers, too. Customers can access cash-out on a loan of up to 90% LVR. First home buyers have access to our prime and near prime products – some risk fees may apply – making it easier for those who are self-employed or credit-impaired to get onto the property ladder."
Bluestone focuses on the customer, not their score, MacRae says.
"We are flexible with the occupations and income we accept, including part-time and casual work, bonuses, overtime and government assistance. We also accept non-genuine savings – such as gifted funds – as a deposit, provided the customer demonstrates serviceability."
Brokers can call Bluestone's Scenario Hotline on 13 BLUE and speak directly to a senior underwriter about a client's unique situation, saving time and gaining deal certainty over the phone before they submit a first home buyer's application.

MacRae says the non-bank has extended lending into Australian capital cities, except Darwin, and major regional areas. "With more locations, first home buyers have the best chance of finding the right property to live in or rent out."
Gibson says ING has three simple home loan products to choose from – the Fixed Rate Home Loan (one to five years); Mortgage Simplifier (no frills, no fees, includes redraw), and Orange Advantage (offset account, redraw and costs $299 p.a.).
The bank also has competitive pricing and credit policies that can assist first home buyers. These include pre-approvals within two business days; LVR band pricing that allows for deposits of 5% or more; and family support, accepting parents, grandparents and siblings for security guarantees.
Gibson says ING also allows customers to borrow up to 95% LVR (including LMI), and offers discounted LMI for first home buyers.
"We inform brokers of the different FHB options available to customers by holding broker presentations at PD days and confer- ences; face-to-face meetings with ING BDMs; and webinars conducted by our BDMs."
Rakhit says brokers play an important role in understanding the lived experiences of Bankwest customers.
"We recognise the vital role brokers play in helping everyday Australians navigate the complexities of this environment, supporting first home buyers to take that first step into homeownership," Rakhit says.
"In this ever-changing market, we've remained committed to improving our service proposition, streamlining our processes and simplifying our product offering to meet the evolving needs of brokers and their customers."
Recognising the cost of living pressures on consumers and the need to simplify Bankwest's offering for brokers, Rakhit says the Bankwest
Simple Home Loan was launched this year – it has no application fees, which equates to a saving of $695.
"We now have a product that can more clearly meet the needs of customers looking for a basic product with less fees and fuss – like first home buyers – and it includes no extra costs to redraw, the ability to make extra repay- ments at any time, and access to an optional 100% offset facility."
Rakhit says driven by the need to make life easier for customers and brokers, Bankwest simplified over 30 assessment standard operating procedures; co-created technology with brokers, such as DocBox; and launched ongoing improvements to the bank's valuation and pricing tool to enable brokers to help more customers into a home.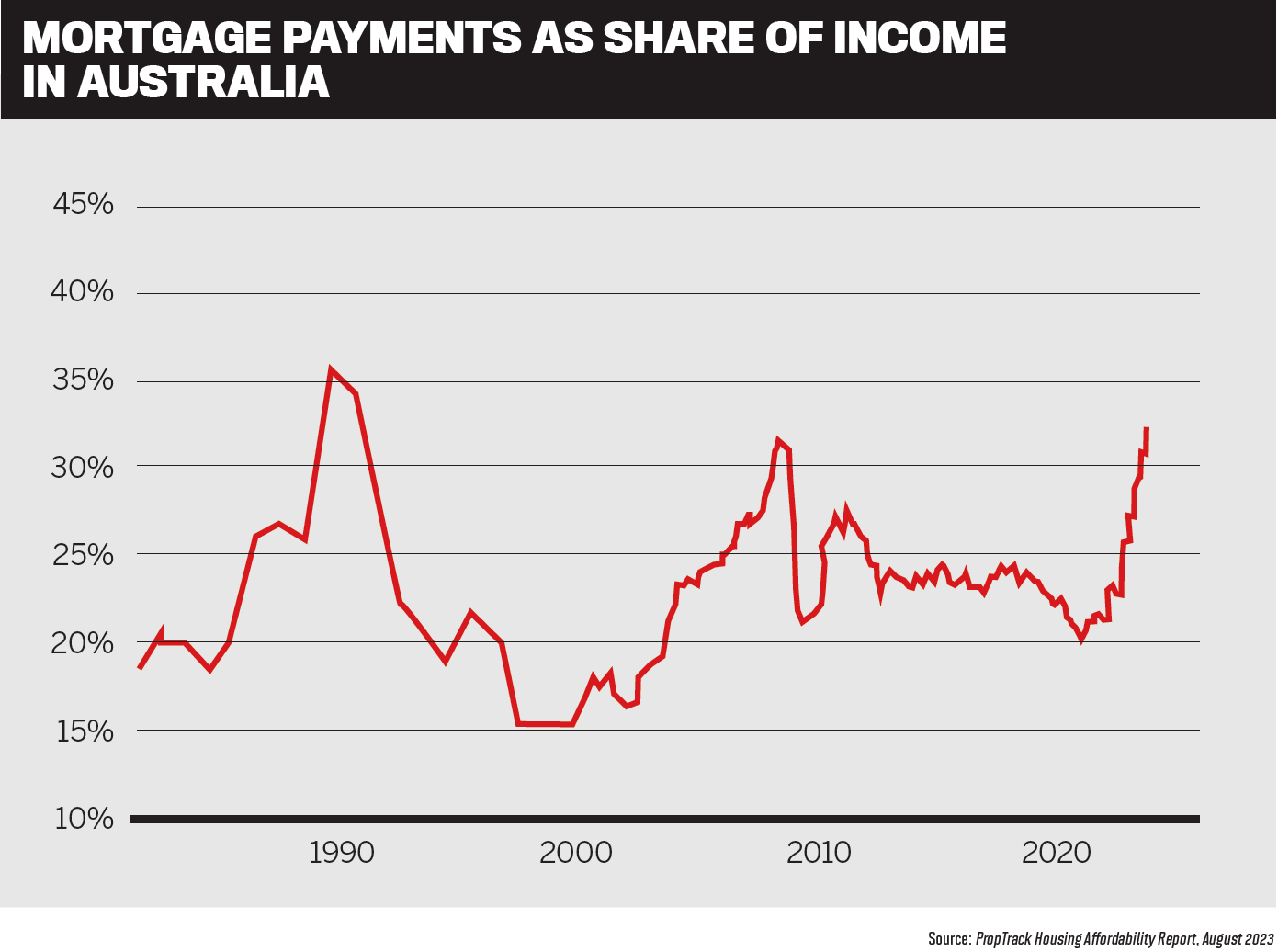 Road ahead for the sector
Buchanan says the RBA is likely looking for a soft landing as inflation pressures ease and GDP shrinks.
"It's likely that we have seen the peak and can probably look to a [cash] rate decrease sooner than expected. We anticipate more stock coming on to the market in the coming months that may slightly shift the market towards a buyers' market, which may have some easing on prices."
However, as rates stabilise, this also increases buyer confidence across all markets, says Buchanan. While some investors are leaving the market for safe and reasonable bank deposit returns, a new market of investors will be looking to invest – this is "likely to keep prices lofty, thus not easing the burden of costs associated with entry".
"With big business asking staff to return to the office and keeping people close to the significant employment centres, I think that the status quo will be maintained into 2024," he says.
Gibson says that should interest rates materially decline, this may improve the borrowing capacity of first home buyers.
"However, this may also drive further property price increases, creating further FHB headwinds, exacerbated if it's in the absence of wage inflation."
Interest rate relief is always welcome, especially for first homeowners, MacRae says, but he agrees that a drop in interest rates could accelerate property prices, particularly in major capital cities.
"With continued population growth, we see this as a real possibility. We encourage first home buyers to engage with their broker early into their savings journey and look for properties in affordable locations with good growth prospects."