Head of third party says the role of brokers will remain the same no matter how much the property market changes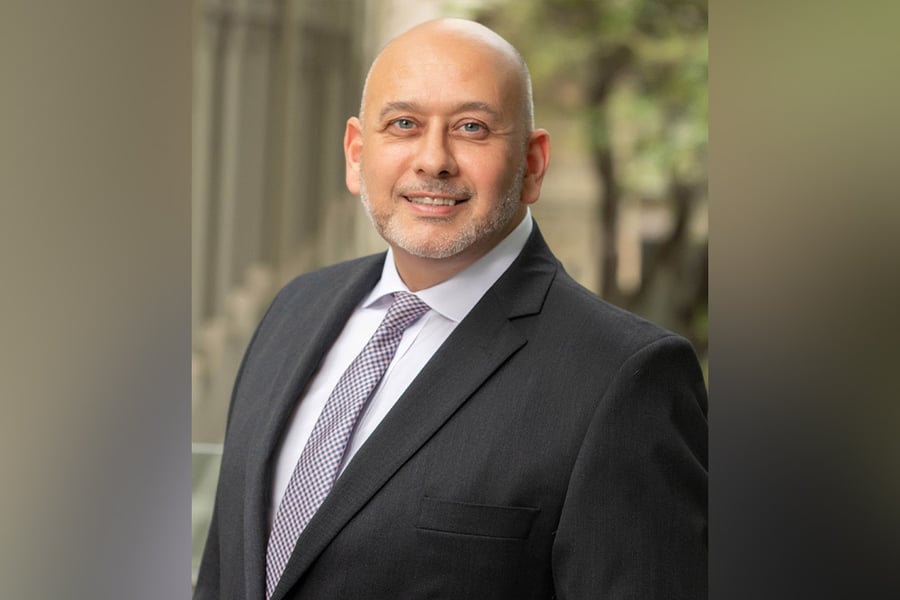 Customers can expect quicker approval times and a more seamless application process as lending evolves over time, according to Bankwest general manager Third Party Ian Rakhit. Speaking to MPA after the bank was named MSA National Bank of the Year at the 2021 Australian Mortgage Awards, Rakhit said advancements in technology would prove a good news story for consumers over time.
"The ongoing improvement and integration of technology and data will continue to improve the customer experience, and help lenders progress applications to approval quicker, which is what we've seen with Comprehensive Credit Reporting," he said.
The use of CCR data has meant that Bankwest no longer requires debt statements from its customers. It has also increased the number of valuations completed at-desk or through its AVM tool.
"As more data becomes available, which should improve in the Open Banking era, we could expect lending decisions to be made faster, but there might also be changes to the ways in which people choose to live that could affect lending," he said. "We've been through a two-year period that changed the way we live and work, and some changes might become a way of life, such as lockdowns turning people away from apartments, or preferences for larger properties to work from home."
In any case, brokers would continue to play a critical role in the lending environment, he said.
"They're seen as trusted advisers, offering expertise and – importantly – choice, and that role will not change, no matter how much the property market does," he said. "Brokers will continue to evolve – like any business – with the world, which will include familiarising with data services available and ensuring customers feel comfortable, then using that insight to best serve the customer's needs and wants."
Read more: What customers are most looking for from a broker
While the tools and systems brokers use will certainly change over time, the role they play in guiding customers won't.
"They will continue to understand market trends and community expectations to provide trusted advice," he said.
While recent market conditions have provided some strong opportunities for brokers, this has not come without its fair share of challenge, said Rakhit. Brokers have needed to deal with record volumes at times while holding the hands of buyers in a highly competitive market.
"Those volumes, combined with increased competition as more lenders seek to work with brokers, and a wide range of products to stay abreast of, create challenges – including in mental health – as brokers seek a healthy work-life balance," he said. "These past two years have presented challenges – both personally and professionally – to all of us, and I would firstly urge anyone who feels they could do with some extra support to speak to the appropriate health care practitioner.
"However, for those who are looking for guidance to support them through challenging periods, our Employee Assistance Program is available to brokers, while our Connect events and Headgroup provide invaluable information and resources."
On what makes an award-winning bank, Rakhit said collaboration was key.
Read more: Revealed: Australian Mortgage Awards 2021 Winners
"Bankwest strives to be the best bank for brokers in Australia, and that requires a collaborative relationship that ensures we're building solutions in partnership with brokers that are fit for purpose, and not simply fit for the lender," he said. "That relationship enables us to understand broker needs as they evolve, so we also know consistency in delivery in areas such as credit policy and time-to-yes are critical to give brokers certainty and ensure customer expectations are managed."
With more than 80% of Bankwest's loans written through the third-party channel, Rakhit said it was part of the bank's strategy to further strengthen its relationship with brokers.
"Brokers want a bank that can help them help their customers, and our proposition is based on that premise, as we work closely with brokers to understand what they want and need to provide the best experience for their customers," he said. "We then work hard to deliver the tools, resources, and systems that support brokers, be that with business development support materials, or our case-ownership model that ensures open, honest, and on-hand support from our BDMs.
"We also continuously strive to deliver tools that enable brokers to self-serve solutions with confidence and ease, so they can focus on helping aspiring Aussie homeowners to put a roof over their heads after two years of uncertainty.
"Our investment in digital innovation has helped create a simpler and more efficient experience for customers and brokers alike, and a good example of that is in our end-to-end digital home loan process, incorporating digital document signing.
"We introduced this process before COVID, but it has proven invaluable over the past two years, allowing eligible customers to sign contracts online from any device within minutes, reducing error rates, and processing times from weeks to days."