Monday.com has many features that can instantly make life easier for mortgage brokers. Here is everything you need to know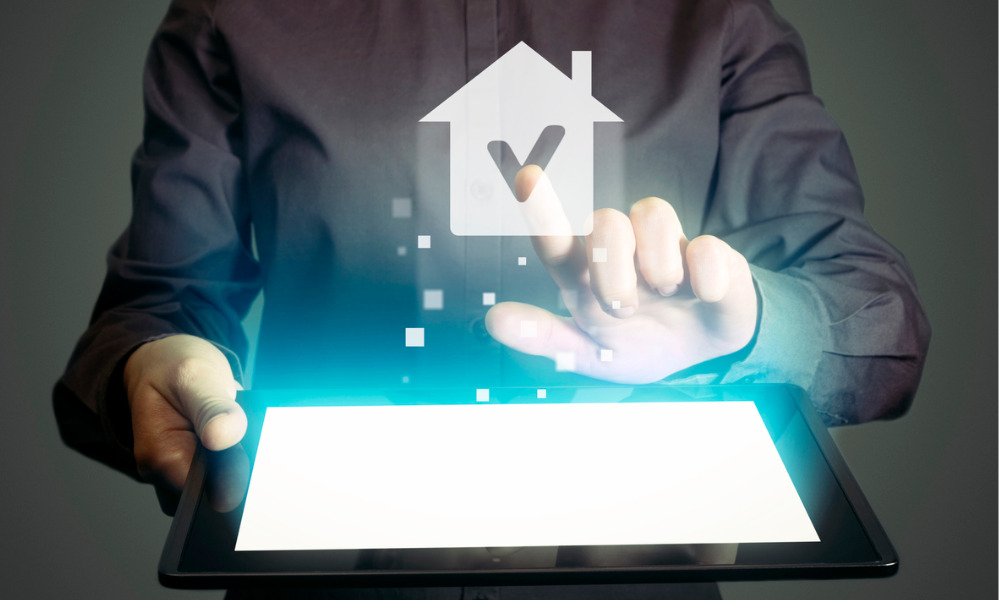 The best CRMs in the mortgage industry allow users to build lasting relationships with clients and create smooth mortgage and loan processes and workflows. Not only do top-tier CRMs offer several benefits and features that simplify life for mortgage brokers, but they also use data-driven decision-making to track and manage the percentage of returning clients.
monday.com offers these benefits and features—and more.
In this review, we will focus on monday.com as a mortgage broker CRM, what it offers, its key features, and its pricing. Here is everything you need to know about monday.com.
Monday.com is a cloud-based customer relationship management (CRM) system ideally suited for the mortgage industry. This CRM enables teams to create workflow apps in mere minutes to run projects, processes, and day-to-day tasks.
Through monday.com, your mortgage team can shape their projects and workflows, code free, with a CRM platform that can easily adapt to changing needs—and quickly. Not only can monday.com free your team from the tedious manual work, but it can also connect them in a much more collaborative workspace.
While we will explore its features in more detail below, here's a quick overview of what monday.com offers:
customizable workflow templates to manage the work your way
time tracking to meet key deadlines
automations to cut out manual work
dashboards to provide valuable insights and quick orientation
integrations with popular apps and tools to help streamline the processes
Who uses monday.com?
More than 100,000 companies around the globe use monday.com, across all industries. This CRM platform frees these companies' teams to move more quickly and allows them to focus on the work that requires their actual talents, rather than tedious manual work that distracts from the job at hand.
monday.com gathers leads with forms, integrates customer emails, and refines marketing campaigns by using meticulous analysis that improves your mortgage company's relationship with customers. Beyond that, it also creates more business opportunities. How? In part because it is an easy-to-use platform that simplifies organizational tasks for your sales and marketing teams.
Let's take a quick look at some of the key features offered by monday.com:
HR structuring
Inventory management
IT workspace
Marketing and creative attributes
Sales operations
Software development
HR structuring
Through HR tools like Applicant Tracker, Attendance Tracker, Employee Engagement, Recruitment Tracker, and Vacation Tracker, monday.com enables users to track employee progression and manage the recruiting process. And by giving constructive feedback and creating specific goals, you can boost your team's spirit.
Inventory management
Mortgage companies can record product and asset details, as well as set automation, to get regular updates about inquiries and sales. You can also integrate monday.com with other applications to simplify daily tasks and create new templates to match your company's requirements. And so that your customers can make quick purchases, monday.com generates a unique QR code for every product.
IT workspace
Using monday.com, you can add content to educate new recruits to learn the right skills more quickly, ensuring higher quality work. Monday.com also enables you to set access permissions for tasks as well as to follow security protocols to prevent cyberattacks on your CRM database. On monday.com, you can also put technical work in order and integrate IT tools.
Marketing and creative attributes
Monday.com can expertly combine marketing strategies and creative thinking by merging them into one platform. Not only can you create visualizations on campaign effects, but you can also use monday.com to share ideas and create personalized operations to make information more accessible for your team.
Sales operations
monday.com's CRM customization enables you to make leads attainable and manage all opportunity stages on a single interface. To adjust accordingly, you can view the combined effect of sales and marketing campaigns. More than that, your company can centralize the available data for synchronization of operations and ease-of-use.
Software development
monday.com can provide your operation with templates that help your technical team organize tasks faster, improve iterations, and find bugs. The software development feature also allows you to add indicators letting the team know the project/task you are working on and analyze the resource allocation.
To track it among other tasks, each project has a specific ID that you can use. Customers will automatically be alerted when the error is solved, which can reduce downtime and keep clients updated.
monday.com offers four different pricing options, depending on the size of your mortgage company and its requirements. The Individual plan is free of charge and allows users to record work-related activities.
Here are the four pricing options offered by monday.com:
Basic plan. Priced at $10 per month for a single user and offers 5 GB of storage plus customer support.
Standard plan. Priced at $12 per month for a single user and offers tools for additional collaboration.
Pro plan. Priced at $20 per month for a single user and offers chart view, as well as time tracking.
Enterprise plan. This is designed for large companies specifically and includes quality security features. To get a quote on the Enterprise plan, you can contact monday.com support.
Coupons and discounts
While monday.com does not offer any coupons or discounts on its monthly membership, you can get an 18% waiver on the annual subscription. If you are a non-profit organization, you can fill out a form applying for any discounted plans and monday.com's support team will respond within seven days.
Headquarters: Tel Aviv, Israel
Founded: February 2012
Number of employees: 1,064 (2021)
Industry: Mortgage and CRM
Revenue: $308 million US (2021
Key people: Co-founders Roy Mann, Eran Kampf, and Eran Zinman
Competitors:
With more than 1,000 employees and revenue of more than $300 million US in 2021, monday.com has become one of the biggest names in the CRM space. Established in Tel Aviv, Israel, in 2012, monday.com offers automations, integrations, and templates—among many other features—that can simplify customer-based decision making using real-time insights.
As customer relationship management software, monday.com has many features that can instantly make life easier for mortgage brokers. Whether it will work for your company will come down to how you want to connect with your clients.
We hope that this monday.com review has helped you decide if it is the right fit for you. You can also visit our mortgage software reviews section for our take on other software tools for your mortgage company.
Do you have experience using monday.com CRM? Share your monday.com review in our comments section below.