In this EngageBay review, we will look at how this CRM can help you attract prospective home buyers and retain current clients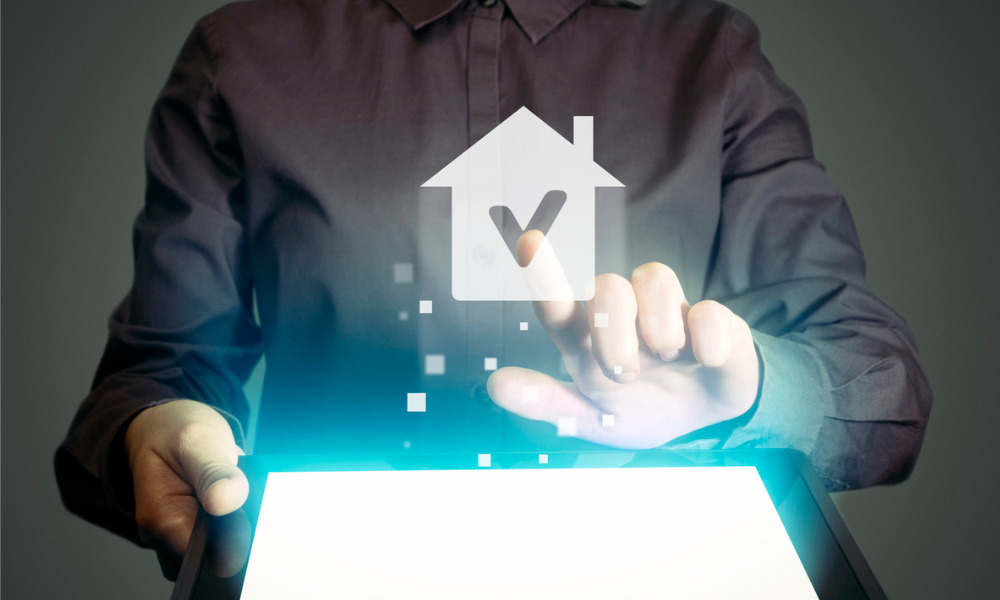 Much of the legwork for mortgage professionals involves attracting prospective homebuyers and retaining existing clients. While marketing strategies can vary, it is important to have software that can provide you with the tools to simplify the process.
That is where EngageBay comes in.
In this EngageBay review, we will look at what this cloud-based CRM is used for, its key features and benefits, and its costs. Here is everything you need to know about EngageBay.
EngageBay CRM is an all-in-one marketing software that is ideal for the mortgage industry. EngageBay combines CRM, email marketing, lead generation, marketing automation, and social media engagement to better connect you with prospective clients and homebuyers.
Designed to help mortgage companies acquire, engage, nurture, and close leads, EngageBay enables users to automate marketing processes and sales funnels and create email campaigns.
Not only does this cloud-based platform help you generate leads, but it also creates and automates the distribution of email marketing content. It also manages customer relationships using the in-built CRM.
EngageBay review: unified marketing suite
The unified marketing suite within EngageBay gives mortgage companies the tools to design, manage, and run customized marketing campaigns.
Email campaigns can be built from scratch using the drag-and-drop interface or using the range of pre-designed email templates. To create a branded message for engaging new or existing clients, you can add custom text, layout, images, share buttons—and more—to email marketing templates.
EngageBay can also facilitate client segmentation, which is defined by conditional metrics like location, age, purchase history, and type of customer. This feature allows you to target specific subsets of users.
By defining funnels and workflows, EngageBay's marketing campaigns can be automated. It also allows you to set up triggers based on customer actions.
If you want to capture leads, you can create custom web forms and add them to company websites, as well as create landing pages to optimize clicks and conversions.
EngageBay review: in-built CRM
To enable users to organize their company contacts, track pipelines, and manage relationships, EngageBay offers an in-built CRM. Contacts and leads can be seamlessly guided through the sales pipeline using a single platform, with both sales and marketing teams working within EngageBay.
Your contacts can also be managed using tools for creating contact lists, searching within the contact database, activity logging, and storing interaction history. This means EngageBay users can gain visibility into the sales pipeline and track the status of all deals in real time.
EngageBay CRM is an integrated sales, marketing, and support solution that is designed for small- to midsize companies. How? By helping businesses acquire, engage, and convert website visitors into clients. This cloud-based platform is ideal for mortgage companies that want to build relationships with clients and retain them.
Let's look at some frequently asked questions about EngageBay:
What are EngageBay's key features?
EngageBay CRM offers many features that will appeal to users in the mortgage industry. Here are some of the key features that EngageBay offers:
Email marketing
Landing pages
Live chat/helpdesk
Ticketing
Telephony
Appointment scheduling
Contact management
In-built CRM
EngageBay's in-built CRM enables companies to manage and track all activities across clients, leads and deals as they go through pipelines. EngageBay also provides marketing capabilities for you to generate leads through automated email templates, social media engagement, and customizable forms/popups, among others.
What are the benefits of using EngageBay?
EngageBay allows companies to use Xero and Zapier integration to connect the platform with numerous third-party applications like MailChimp, Salesforce, Hubspot, and Intercom, among many others. Let's look at some of the other benefits of using EngageBay CRM:
Automate sales funnels and marketing processes quickly through a complete suite of marketing tools, which are available through simple integrated software.
Create marketing campaigns through one of many pre-built EngageBay templates, which you can customize to suit your company branding. You can also create email campaigns using the drag-and-drop WYSIWYG editor.
Convert web visitors into leads by creating custom landing pages and web forms. You can also collect contact info with forms that pop up as a web visitor opens the page or leaves, as well as offer subscription opt-in with email address requests.
Get a complete picture of all clients within EngageBay by tracking all communications. EngageBay allows you to access every email exchange, call, and web visitor activity, providing you with meaningful insights.
Utilize the reporting module to generate analytics and reports on sales figures. You can also customize reports to analyze data. Remember: reports can be used to generate engagement to identify your top-performing marketing content.
How much does EngageBay cost?
EngageBay offers a free version and a free trial. Of course, if you are willing to pay each month, you will be able to access considerably more features, such as an increasing number of contacts and data analytics. For instance, the Free version provides 250 contacts, the Basic version offers 500, the Growth version offers 5,000, and the Pro version offers unlimited contacts.
Here is a quick breakdown of the EngageBay pricing options available:
Basic: $12.74 per user per month
Growth: $42.49 per user per month
Pro: $84.99 per user per month
When deciding on which pricing option is best for you, it is important to check with EngageBay on the different features each option offers.
Does EngageBay have an app?
Yes. EngageBay's mobile CRM lets users access information and contact data anytime, anywhere directly from the mobile CRM app. This also allows users to manage contacts and prospective customers by viewing and responding to any questions in real time. Users can also review previous interactions and purchase history, as well as all other contact level information directly from EngageBay's mobile CRM app.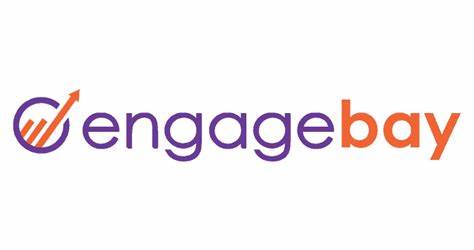 Headquarters: Wilmington, Delaware
Founded: November 14, 2017
Number of employees: 11-50
Industry: Mortgage and CRM
Revenue: $1.6 million
Founder: Sreedhar Ambati
Competitors:
Since it was founded in 2017 by Sreedhar Ambati, EngageBay has been providing affordable all-in-one sales, marketing, and service CRM software. Designed specifically for small- to medium-sized companies and startups, EngageBay can help your mortgage company engage, convert, and acquire happy customers.
How? By acquiring clients through lead generation pop-ups and forms, engaging web visitors through landing pages, nurturing clients through email campaigns, and automating your marketing funnel—all in a simple, affordable platform.
As a customer relationship management software, EngageBay has many features that can instantly make life easier for mortgage brokers. Whether it will work for your company will come down to how you want to connect with your clients.
We hope that this EngageBay CRM review has helped you decide if it is the right fit for you. You can also visit our mortgage software reviews section for our take on other software tools for your mortgage company.
Do you have experience using EngageBay? Share your EngageBay review in our comments section below.