Tips include getting the most out of technology as well as mastering the business basics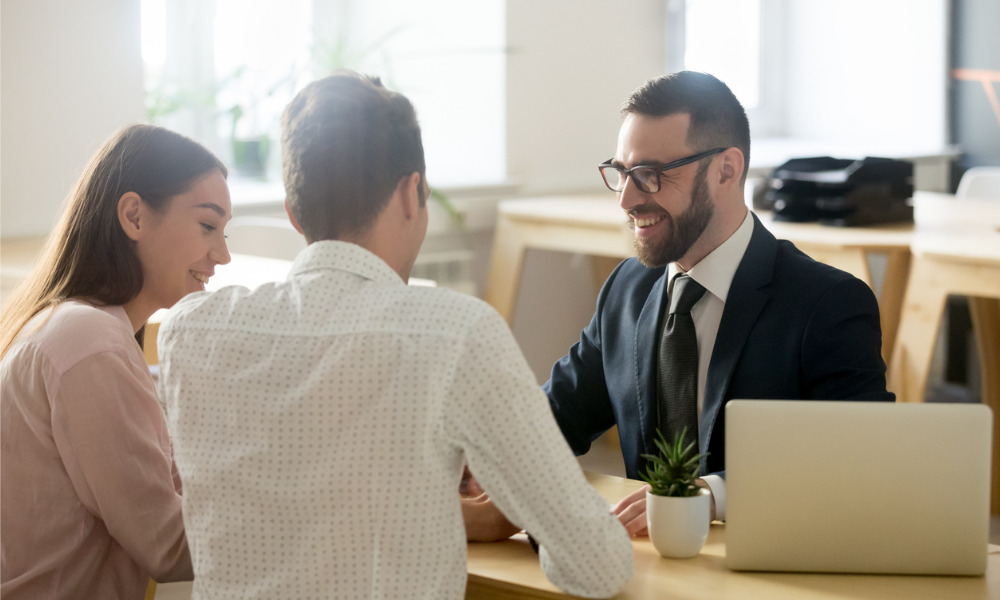 Are you a mortgage broker looking for lead generation ideas? Here are 11 of the best…
Create quality content that is helpful to your potential clients
One of the better tips for mortgage brokers, particularly in this day and age, is to produce a website that offers useful, relevant content. Creating quality content is an ideal way to gain leads and drive traffic. More people will look to your expertise and help from your business when you answer common questions from the public about the mortgage industry. Creating quality content could include engaging content like infographics, checklists, videos, and images. These various forms help potential customers digest the information.
Attend networking events
Mortgage brokers need to attend networking events. It is an integral part of finding new leads. If there are any networking events near you, you can do some research and try to attend. Having an ample number of business cards at the time to pass out to anyone you meet will help also.
As part of your research, it would be good to look for leads on divorce lawyers, who often know of properties to handle after couples divorce, for instance. A good place to meet divorce lawyers is by joining your local Chamber of Commerce.
Buy leads
As a way to guarantee appropriate candidates, you could purchase mortgage leads, if you have the budget to do so. Mortgage lead sellers will send you a list of possible clients for you to contact after you have given him or her a small fee and the relevant information, such as who you want to target.
Create and personalize landing pages
One of the best ways to generate leads online is to create and personalize landing pages. You can view it like a sales page for your freebie. Your landing page is a chance to convey your expertise—and your value. Your personalized landing page does not need to be a copywriting masterpiece, by any means. Your landing page could simply be a headline, an opt-in form, and a call-to-action button. Later, if you want to be more persuasive, you can add copy and links, etc.
Utilize social media
Do you want to gain new leads and market yourself? Utilizing social media is a great, simple way to do both. Utilizing LinkedIn, Twitter, Facebook, and Instagram (to name a few) will help boost your online presence, getting your business—and your name—out there. For instance, LinkedIn and Facebook advertisements can help you target specific people that will benefit from your expert posts.
Engagement, after all, is critical in building a loyal following. Engaging with your customers with helpful content will help them better learn what they are looking for. To do so, posting consistently is key. That will show people you are a reliable source of information.
Learn how to categorize leads
Learn how to categorize leads into market qualified leads (MQLs) and sales qualified leads (SQLs). MQLs are leads who have used your website to sign up and are customers who want to hear more information from you. For this reason, it is important to ensure that you are supplying them with the info that will help them navigate any issues. SQLs are customers ready to buy after already having done the research and contacted your sales team.
Write a book about mortgages
Writing a book about mortgages is admittedly one of the more advanced lead generation techniques on this list, since it requires you to write a book, market it, and rank it on Amazon. An easy way to start this process is to select a topic related to your niche, reading other books with a related topic, and decide how you can improve upon them. To simplify this, you can read customer reviews and track any issues that seem to arise again and again.
To market your book, you can cold email podcasters, bloggers, and influencers in the real estate space to offer a review copy of your books and follow up to see if they can promote it to their audience, review it, and interview you.
Ask for referrals
Perhaps the simplest way to gain leads for mortgage brokers is to ask for referrals. A good way to get introduced to potential clients is to ask family, friends, and even previous coworkers for referrals. You also ask for referrals from your clients, especially those you have solid relationships with. This approach rewards and incentivizes referral customers.
Create a Google My Business page
Creating a Google My Business page will boost your SEO (search engine optimization) and make sure that you and your business show up in local Google searches. Creating a Google My Business page will also build your credibility when customers review your business. It will allow you to add additional information like business hours, address, contact information, and your products and services.
Do online web forms
By doing online web forms, and generating qualified mortgage leads, you will become known as an expert in your field. In other words, by offering educational, authoritative content, you will position yourself well with potential customers. You can also create multiple forms of educational content, such as videos, graphics, articles, and infographics, among others.
Creating leaflets and mailers
Creating leaflets and mailers to leave in local real estate offices, for instance, will help you to promote your mortgage products. It's also a great opportunity to build strong working relationships with real estate agents.