The Australian Mortgage Awards went virtual this year to continue the tradition of celebrating excellence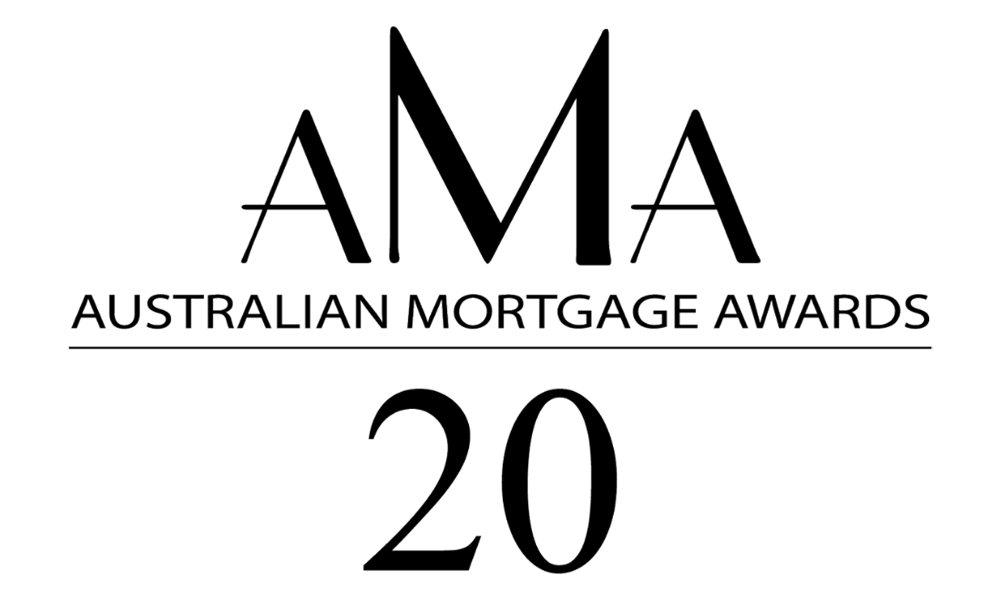 It's been a challenging year for the mortgage sector, to say the least – so there's never been a better time to celebrate the mortgage professionals and organisations that have continued to thrive during such turbulent times. That's why 16 October marked the occasion of the 19th annual Australian Mortgage Awards – revamped in 2020 as a virtual event bringing all the excitement of an awards ceremony directly to the people who make this industry great. Hosted by Lawrence Mooney, this year's AMAs looked quite different to the usual black-tie gala that has become such an iconic event on the industry calendar. In addition to the announcement of the award winners, the virtual event also had an educational component – a series of panel discussions featuring the 2020 finalists, who shared their strategies for success and best business-building tips. While the venue may have changed from ballroom to living room, this year's AMAs remained as competitive as ever, with the nation's finest jostling for pole position in 30 prestigious award categories following a rigorous nomination and selection process. The quality of talent on display was as exceptional as ever, and we'd like to extend huge congratulations to our winners and finalists as well as a massive thank-you to everyone who tuned in to the live broadcast and all our wonderful sponsors. Keep reading to find out who this year's big winners were.
Methodology
Process
Stage 1: Nominations
Individuals and businesses in the mortgage industry are open to submit nominations via online portal.
Stage 2: Research
The Australian Mortgage Awards team will conduct research and draw on industry knowledge and information gained through MPA and Australian Brokers magazine to supplement and support nominations received.
Stage 3: Finalist Selected
Finalists will be selected in each category and notified via phone or email.
Stage 4: Finalist Submission
All finalists will be required to provide an online submission that demonstrates how they fulfil the criteria and why do they deserve to win.
Stage 5: Judging
The Australian Mortgage Awards team will send completed finalist submissions to an independent panel of judges in the mortgage and finance industry.
Stage 6: Winners
Using a simple points system to aggregate the score, the finalist with the highest score in each category wins.
Here are the winners of AMA 2020:
National Awards
Westpac Australian Broker of the Year
Winner: Mhairi MacLeod, Astute Ability Group
Australian Brokerage of the Year
Winner: Smartmove Professional Mortgage Advisors
Broker Awards
La Trobe Financial Broker of the Year – Commercial
Winner: Greg Pierlot, The 500 Group
Excellence Awards:
Andrew Soo, GM Capital Solutions
George Karam, BF Money
John Encina, Experity Capital
Melissa Aschroft, AAA Mortgages
FBAA Broker of the Year – Independent
Winner: Kris Menon, Origin Finance
Excellence Awards:
Daniel Dusevic, Experity Capital
Fane Levy, Shore Financial
Josh Bartlett, Mortgage Advice Bureau
Josh Egan, Astute Melbourne City South and Gippsland
Pepper Money Broker of the Year – Specialist Lending
Winner: Mhairi MacLeod Astute Ability Group
Excellence Awards:
Mitchell Boulden, Jennings Mortgages
Ray Ethell, Non Conforming Loans
Michael Hughson, Arthurmac
Broker of the Year – Productivity
Winner: Josh Bartlett, Mortgage Advice Bureau
Excellence Awards:
Prakash Rai, Home Loan Experts
Robert Simpson, Loan Market
Stephen McClatchie, Loans Australia
Vivienne Than, Home Loan Experts
Broker of the Year – Regional
Winner: Mhairi MacLeod Astute Ability Group
Excellence Awards:
Kaia Hunter, Mortgage Choice Buderim
Paul Wright, MoneyQuest Wollongong
Robert Simpson, Loan Market
MFAA Young Gun of the Year – Franchise
Winner: Katie Dowton Mortgage Choice
Excellence Award: Brian Lowe, Aussie Home Loans Taigum
Adelaide Bank Young Gun of the Year – Independent
Winner: Thomas Morison, Smartmove Professional Mortgage Advisors
Excellence Awards:
Andrew Loucas, Loan Base
Evelyn Clark, Accession Finance
Mohit Lal Pradhan, Home Loan Experts
Brokerage Awards
Brokerage of the Year – Diversification
Winner: TM Finance Group
Excellence Awards:
Astute Melbourne City South and Gippsland
Finance Made Easy
Infinity Group Australia
Brokerage of the Year (1-5 staff)
Winner: Atelier Wealth
Excellence Awards:
Birdie Wealth
Mortgage Advice Bureau Melbourne
Zippy Financial Group
Brokerage of the Year (6-20 staff)
Winner: BF Money
Excellence Awards:
Loans Australia
Empower Wealth Mortgage Advisory
Infinity Group Australia
Time Home Loans
Commonwealth Bank of Australia Brokerage of the Year (>20 staff)
Winner: Smartmove Professional Mortgage Advisors
Excellence Awards:
Home Loan Experts
Oxygen Home Loans
The Australian Lending & Investment Centre
Brokerage of the Year – Regional
Winner: MoneyQuest Wollongong
Excellence Awards:
Go Mortgage
Mortgage Choice Nowra
NextGen.Net New Brokerage of the Year
Winner: Experity Capital
Excellence Awards:
Ding Financial​
Ortus Financial​
Premier Financial Advocates
BOQ Broker Best Customer Service from an Individual Office
Winner: Time Home Loans
Excellence Awards:
Mortgage Choice Ormeau
Shore Financial
Smartmove Professional Mortgage Advisors
Your Finance Adviser
Most Effective Digital Strategy – Brokerage
Winner: Infinity Group Australia
Excellence Awards:
Loan Base
Zippy Financial Group
Industry Awards
Best Industry Marketing Campaign
Winner: Aussie
Excellence Awards:
Loan Market Group
Zippy Financial Group
Best Industry Service
Winner: Broker Essentials
Excellence Awards:
Aggregator Awards
Aggregator of the Year (Up to 500 brokers)
Winner: National Mortgage Brokers
Excellence Award: Liberty Network Services
OnDeck Aggregator of the Year (Over 500 brokers)
Winner: Loan Market Group
Excellence Awards:
Connective
FAST
PLAN Australia
BDM Awards
Bankwest Best Aggregator BDM
Winner: Peter Bryant, Vow Financial
Excellence Awards:
Heather Gallagher, Outsource Financial
Paul Gollan, Finsure Finance & Insurance
Zoe Uyen, Aussie Home Loans
Best Major Bank BDM
Winner: Natalie McCullough, CBA
Excellence Awards:
Julianne Brown, CBA​
Linda Oates, NAB​
Sam Tang, Westpac​
Best Non-Major Bank BDM
Winner: John Loukadellis, Macquarie
Excellence Awards:
Anita Fung, Bankwest
Dylan Cole, Bank Of Melbourne
Omar Moussa, St George Bank
Tes Anderson, Bankwest
Mortgage Choice Best Non-Bank BDM
Winner: Belinda Gray, Bluestone
Excellence Awards:
Jessica Pringle, Pepper Money
John Maxwell, Cocalex Holistic Consulting
Matthew Hall, Liberty
Surinder Agnihotri, Australian Business Credit
Lender Awards
Bank of the Year
Winner: ING
Excellence Awards:
Bankwest
St.George Banking Group
Non-Bank of the Year
Winner: Resimac
Excellence Awards:
Firstmac
Liberty
Pepper Money
Loan Services Team of the Year
Winner: Bankwest
Excellence Award: Macquarie
Most Effective Digital Strategy – Lender
Winner: Bankwest
Excellence Awards:
Resimac
St.George Banking Group
Westpac
Fintech Lender of the Year
Winner: 86 400
Excellence Awards:
FEATURED WINNERS: