Campaign results in huge sale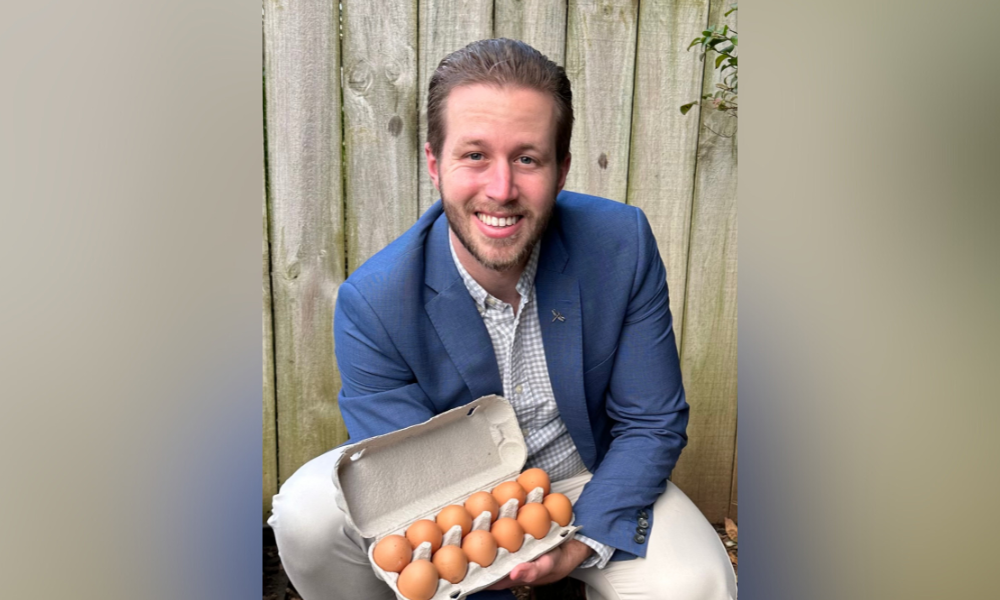 An offer of free eggs has led to the sale of a two-bedroom apartment in the Auckland suburb of Three Kings.
Ray White Remuera salesperson Ben Ryken (pictured above) offered a year's supply of eggs as part of a marketing campaign to attract buyers amid a slower property market.
The property was listed as 'enquiries over $1 million' and was originally to go to auction on February 8. After five weeks under contract, the property has sold for $1.013 million.
"It was quite a lengthy conditional period for the purchaser, but we got there in the end…the owners are ecstatic," Ryken said.
Upon listing the property, Ryken's idea to offer a year's supply of free eggs (a dozen per week from settlement date) was prompted by dwindling egg supplies, corresponding with higher egg prices.
He used the offer to attract interest, noting that Three Kings, which borders Mt Eden and Epsom, can fall out of buyers' search ranges.
Although the free eggs did not feature as part of the sale negotiations, Ryken confirmed that the offer achieved the desired result and got the buyer in the door.
The purchaser can go to their local supplier and get a dozen eggs a week at no charge - a potential annual saving of $500 to $600.
"It generated a bit of extra 'eggcitement'…the purchaser will have slightly less of a dent in their weekly grocery bill," Ryken said.
Ryken, whose previous marketing campaigns have included free gym memberships and a year's supply of free avocado on toast, said while a new campaign was not yet in the wings, property vendors now ask him for ideas.
"For some properties, there's always an angle and if we find one that's located close to a café or has something appealing about it, we will definitely look at it," he said.
A real estate agent's job is first about marketing and getting someone through the front door before discussing aspects of a sale, he said.
In line with recent anecdotal reports of an increase in first home buyer activity in the market, Ryken said that he had seen increased interest from all buyers, including entry level buyers.
Following a slump in April, which coincided with Easter and the school holidays, and a 0.50% interest rate hike, he said he'd noticed positivity return to the property market.
"I've been saying to some people it feels like it might be an 'opposite winter'…we've had a quiet start to the year, and we see a busier winter than a summer, particularly in Auckland," Ryken said.