The ongoing Delta outbreak leaves a lot of room for uncertainty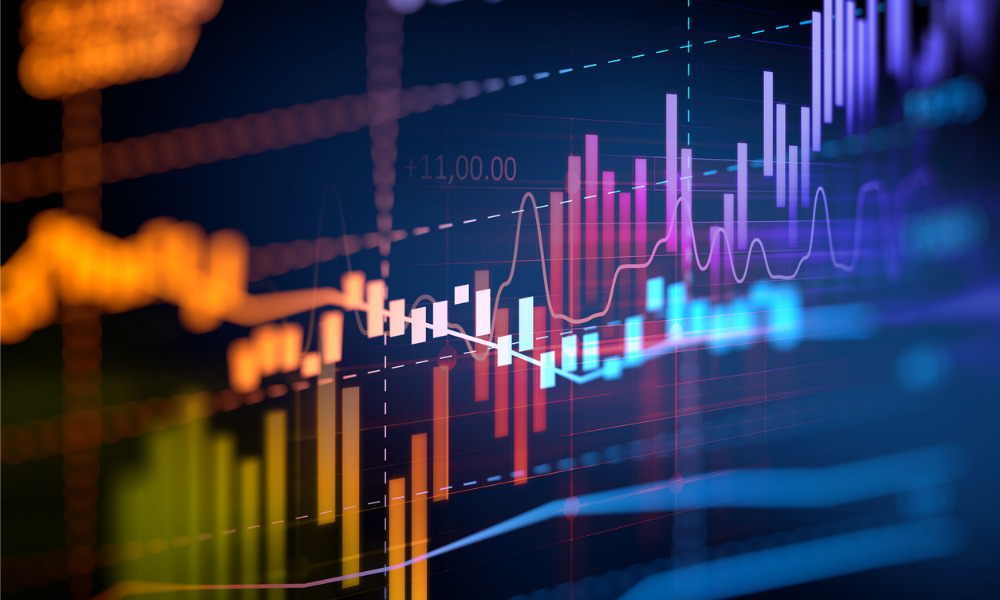 The Reserve Bank of New Zealand's next Monetary Policy Review (MPR) is due on Wednesday, and economists are committed to the view that it will start to hike the Official Cash Rate (OCR), despite the ongoing COVID-19 outbreak and Auckland lockdown.
ASB economist Nat Keall said that the Reserve Bank is "very likely" to lift the OCR by 25 basis points to 0.50% on Wednesday, and interest rates will likely continue to head upwards. He noted that an OCR hike was already expected in August, and although the country's sudden move back up to Alert Level 4 "changed the landscape", the Monetary Policy Statement nonetheless made it clear that a hike had been planned.
The Reserve Bank has since released a statement detailing its "least regrets approach to uncertainty", where it noted that its swift economic stimulus measures had achieved their objectives, and that the impact of the virus had ultimately been less severe than expected.
"There's still an awful lot of uncertainty around, but the Reserve Bank will still view lifting the OCR as the 'least regrets' approach," Keall said.
"The latest pre-lockdown data has confirmed that the economy has maintained significant momentum heading into lockdown, business survey data looks resilient, and experience tells us the lockdown is unlikely to dampen soaring cost pressures."
Read more: Reserve Bank reflects on policy approach, signals future direction
"There's a lot we still don't know – like whether the length of the current restrictions will lead to more scarring than we've previously seen," he explained.
"But the prudent approach is to tighten monetary policy slowly, rather than keep waiting. The Reserve Bank shares that view, given Assistant Governor Christian Hawkesby's comments last week about moving in 25 basis point increments. Accordingly, we expect a 25 basis points OCR hike next week, and at the November and February meetings."
Westpac acting chief economist Michael Gordon echoed this view, stating that the Reserve Bank is very likely to deliver the rate hike that it was "clearly planning" in August. However, he acknowledged that we are likely to see "slow, cautious steps" from the central bank, given the ongoing Delta community outbreak and the current national vaccination rate.
"The August statement was delivered just a day before we had the latest COVID outbreak and then the move into lockdown," Gordon said.
"The Reserve Bank has been clear that they viewed that as just a delay to their plans, and even this latest lockdown probably won't derail the underlying strength of demand, or the inflation pressures that were building up until then.
Read more: Reserve Bank proposes tighter LVRs
"Since August, we have learned that the economy was running even further ahead of what was expected. The whopping 2.8% rise in GDP for the June quarter was well ahead of the Reserve Bank's forecast, so it is clear now that ultra-low interest rates are no longer needed."
"Even so, there is a case for the Reserve Bank to move in slow, cautious steps," Gordon said.
"We still don't know how this current outbreak is going to pan out, and our vaccination rates are still too low to really provide effective levels of protection."
Commenting on the need for vaccination to achieve a less restrictive economic environment, Gordon highlighted that this should only be seen as one tool in the box. In reality, he said that we will be dealing with an increase in ongoing public health measures, and so businesses should plan to invest into maintaining those for the long term.
"We've had some discussions recently around the modelling of how many people would need to be jabbed in order to avoid high case numbers and high deaths," Gordon said.
"There's been some disagreement about those numbers, but that's missed a key point. All of the modelling that's been done recently assumes that we'll be using vaccines plus other moderate public health measures to keep case numbers in check. We've known for quite a while that vaccines alone won't be enough, that's just a function of how infectious the Delta variant is."
"So the time for debating models has long passed," he concluded.
"We need to be talking about what those other measures are going to be, and they need not be onerous in many cases. But there will be some level of investment required, and the sooner we start that, the better."