Report outlines changes in sales on North Island and South Island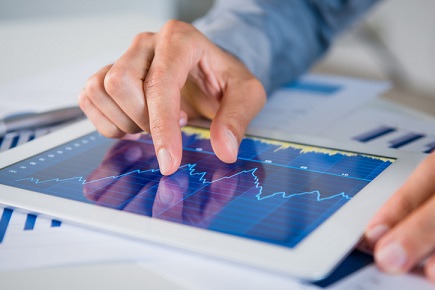 The lifestyle property market in New Zealand has cooled down, but only slightly, with the latest Real Estate Institute of New Zealand (REINZ) data showing 258 fewer lifestyle property sales (-10.3%) for the three months ended June 2021 than for the three months ended May 2021.
Overall, REINZ recorded 2,241 lifestyle property sales in the three months ended June 2021 compared to 1,223 lifestyle property sales for the three months ended June 2020 (+83.2%) and 2,499 lifestyle property sales for the three months ended May 2021.
In the year to June 2021, REINZ recorded 10,440 lifestyle properties sold, 3,872 (+59.0%) more than were sold in the year to June 2020 and totalling $10.60 billion.
"Sales data for the three-month period ending June 2021 continue to reflect a solid market with a customary easing of sales volumes during the first month of winter," said REINZ rural spokesman Brian Peacocke. "Of significance, however, is that in spite of the easing trend from previous months, total sales were 83% ahead of the same period in 2020, which is still a dramatic lift over a 12-month period.
"Of equal significance is the median price, which at $920,000 for the current period, is 28% higher than the figure of $720,000 applying to the June quarter 12 months ago," he continued. "Such results would appear to confirm that, like the housing market, demand exceeds supply."
Read more: Report delivers latest investor insight on New Zealand property market
In the Upper North Island, sales volume dropped by 32% in June 2021 compared to May 2021 but gained half that amount (16%) in Auckland. Median prices gained incrementally in both regions.
Waikato/King Country/Taupo and Bay of Plenty/Rotorua sales volumes dropped by 25% and 22%, respectively, with the popular areas of Central Waikato and the Western Bay of Plenty dominating the outlying districts. Median prices remained consistent with the previous quarter in both regions.
In Central North Island, Gisborne sales figures dropped by 33% from May, as did the price. Hawke's Bay had a gentle easing in volumes and a similar 5% easing in price, while Taranaki dropped by 35% in volume but experienced a reasonable 9% lift in the median price.
In Lower North Island, Manawatu/Wanganui/Tararua volumes slipped slightly in June 2021 compared to May 2021, whereas Wairarapa/Horowhenua/Wellington saw an 11% gain in volumes.
In Upper South Island, Nelson/Tasman/Marlborough had similar results in sales numbers and prices compared to the previous month. Canterbury dropped by a little over 15% in numbers but gained a reasonable 9.5% in medium price. Meanwhile, West Coast held well in sales numbers by matching May figures in June but was washed out by nearly 30% in prices over that period.
In Lower South Island, Otago saw a decrease in both sales numbers and price in June compared to May but still achieved solid results and consistently high prices in the Queenstown/Lakes District. Meanwhile, Southland achieved a dramatic 116% lift in sales volumes but dropped just under 10% in median price.