FSF Awards finalists revealed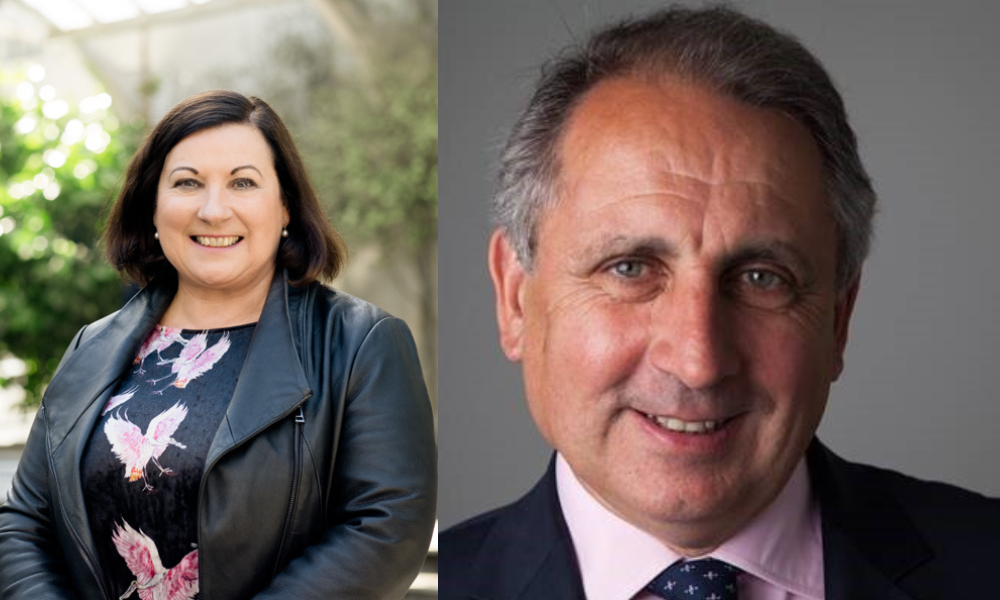 The Financial Services Federation, the association for responsible non-bank lenders and leasing providers operating in New Zealand, is holding its 2023 Conference today at Auckland's Sky City Theatre with the theme The Social Licence to Thrive, to explore and celebrate positive impact beyond the balance sheet.
The event, which is open to both members and non-members, offers attendees insights into financial services sector trends here in New Zealand and abroad, as well as lots of opportunities to network with delegates, experts, and officials.
"We hope this conference is an opportunity for attendees to take stock, take a break from working in the business, and work on the business, and think about what more they could be doing for their customers and community," Lyn McMorran (pictured above left), executive director of the Financial Services Federation, said.
"We want to reignite that enthusiasm for pioneering innovation and ideas that we know New Zealand's financial services sector is ready for."
The programme features sessions and updates on cyber security in motor vehicle finance, customer trust, sustainability, measuring the effectiveness of ESG programmes, the upcoming NZ Election, and regulatory sessions from the FMA, MBIE, and Commerce Commission. It also includes a panel discussion on ESG.
Stephen Haddrill (pictured above right), head of the UK's Finance and Leasing Association (FLA), the UK's version of the FSF, will also be speaking at the event.
"I will be talking about the opportunities for the consumer and business credit industry to fund a green revolution," Haddrill said. "How we can make use of technology to improve our understanding of consumers and so provide better and safer access to credit, and how we need to win the trust of consumers and regulators to ensure we can make the most of these opportunities."
He said the event was a great opportunity for FSF and FLA to learn from each other and hoped that as a result of taking part in the conference, the two organisations can forge a partnership for working more closely together in future.
FSF Awards finalists revealed
Winners of the FSF Crediting Excellence Awards will be announced at the gala dinner following the conference. The awards recognise people and businesses that go above and beyond for good outcomes for customers, community, and staff wellbeing.
The finalists are as follows:
Autosure Rising Star, for new industry professionals who demonstrate outstanding achievement and commitment to the responsible New Zealand financial services sector:
Brendon Clark, hummgroup
Matthew Fung, Speirs Finance Group
Michael Bushell, Avanti Finance
Centrix Workplace Champion, for backstage heroes in the workplace whose outstanding attitude and support work empowers the organisation to thrive:
Josh Aloua, Avanti Finance
Rebecca Emery, hummgroup
Jo Clews, DebtManagers
Provident Leadership, for senior financial services professionals who have displayed significant leadership to empower their team, promote good conduct, company culture, and outcomes for customers:
Kieran Stott, DebtManagers
Shannon Beech, Protecta
Monika Lacey, Centrix
Happy Prime Team Spirit, for outstanding teams within a company whose achievements have led to the betterment of the wider organisation and customers as a whole:
DebtManagers Field Agent Team
Yoogo Fleet (a division of Spiers Finance Group)
Avanti Finance People & Capability Team
Spiers Finance Innovation, for any FSF member that has displayed significant innovation, initiative, and thought-leadership to enhance their company's or that of their company clients' abilities to thrive:
Equifax Community & Sustainability, for FSF member companies involved in initiatives that have a positive impact on the lives of New Zealanders.
Speirs Finance Group/Yoogo Fleet
IDCARE
DebtManagers
Get the hottest and freshest mortgage news delivered right into your inbox. Subscribe now to our FREE daily newsletter.