Consultant suggests solution to "make life better for renters"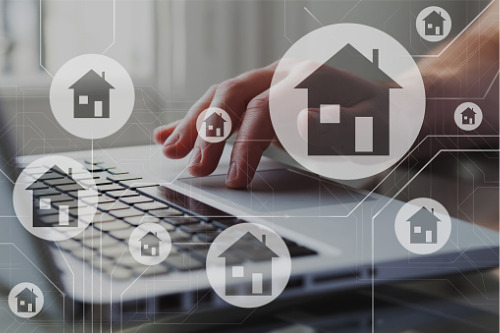 Tenants in New Zealand finally have some good news amid the housing crisis – the rental market is at a standstill as rents slow down across the country, according to Trade Me's latest Rental Price Index.
The data revealed that the national median rent remained unchanged for the third consecutive month in May at $540 per week. In Auckland, Bay of Plenty, Canterbury, Manawatū/Whanganui, Southland, and Wellington, the median weekly rent in May remained unchanged compared to April.
Trade Me Property sales director Gavin Lloyd said he had seen rents slow in many parts of the country since the government announced the new housing package.
"Predictions that rental prices would rise in light of the government's new housing initiatives are proving to be untrue at this point. This is particularly evident when we look at our main centres where either rent price growth has slowed right down or rents have come to a grinding halt," Lloyd said.
"This will no doubt be welcome news to tenants who have become accustomed to price hike after price hike."
Read more: Government seeks feedback on exemption of new builds from new tax rules
While rents have slowed since March, Trade Me clarified that tenants still had to fork out more to pay rent in May 2021 compared to May 2020.
"The national median weekly rent last month matched the all-time high that was first recorded in January this year. If we look at May last year, the national median rent has increased by 6% or $30 per week – the same percentage increase we saw in March. Prior to that, we hadn't seen an annual percentage increase that large since October 2018," Lloyd said.
David Faulkner, a property management consultant at Real-iQ, said the government should exempt landlords providing long-term tenancies from the new interest deductibility rule to "make life better for renters."
"Tenants will be subjected to a more aggressive rental increase in an attempt by landlords to recover the losses they will be subjected to, while landlords will look at cutting costs through maintenance and self-management," Faulkner said, as reported by Stuff.
Faulkner explained that many renters still cannot afford a new property even if supply increased. Therefore, renting should be reinvented.
"Our idea is to incentivise landlords to offer long-term contracts to tenants while giving tenants the flexibility to give notice when their circumstances change, and they decide it is time to leave," he continued.
"If a landlord provides a tenant with, for example, a fixed-term tenancy for 10 years, then they can be exempt from the interest deductibility rule."
Exempting landlords with long-term tenancies from the new rental tax rules would let them recognise that such rental properties were long-term investments, Faulkner said.
"It would incentivise landlords to improve their properties, thus increasing the quality of the product for the tenant. A win-win for all," he added. "Rather than vilifying landlords as the problem, the government should look at how to collectively get around a table and work with them to find a solution."