A new company is offering a stake in Auckland houses to first-home buyers with $500 or more to invest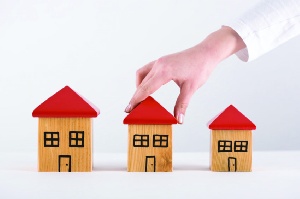 Chief executive of new company, The Ownery, Paul Jacobs said home buyers, especially those buying their first, were struggling to save for a deposit as house values rise faster than people can save, the NZ Herald reports.
"This is making it more and more difficult for younger Kiwis to keep their dream of home ownership alive, as the median price for a house in Auckland edges towards $1 million and banks require minimum deposits."
Investment companies, who will own an manage the property, will publish offers for shares in Auckland houses on The Ownery's website.
Each offer is regulated by the
Financial Markets Authority
and savers will have the opportunity to build up their stake in the housing market across many different companies which own properties in a variety of suburbs, bought over a variety of stages in the property cycle.
"It is not a magic bullet," Jacobs said. "You have to be really disciplined about your savings programme over time to build a deposit. But if home ownership is the goal, it surely makes sense to have your savings affected by the same forces that are affecting the value of the home you are saving for.
"We believe the Ownery's offering makes that possible in a planned way for the first time. It enables savers to save in houses "