Life insurer Sovereign saw a record turnout at its recently wrapped national roadshow 'Take Charge'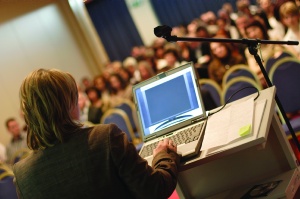 Life insurer Sovereign recently wrapped up its national roadshow 'Take Charge', and saw a record turnout with more than 500 delegates attending five events held across Auckland, Christchurch, Hamilton, Napier and Wellington.
The roadshow addressed a number of key industry topics including the future of advice, regulatory change, global medical and underwriting trends, and preparing for a changing market with the rise of digital disruption.
A number of new initiatives were also launched to its adviser partners designed to grow their businesses.
Sovereign chief distribution officer, Richard Klipin said the roadshow provided the opportunity to lead the discussion on a number of important topics which are shaping the future of the industry.
"As a market leader in the insurance industry, we remain committed to supporting our partner's visions and plans for the future and the roadshow was the ideal forum for us to connect with them to share key insights, build capability and support them through a rapidly evolving market place."