Who settled the most residential loans over 12 months?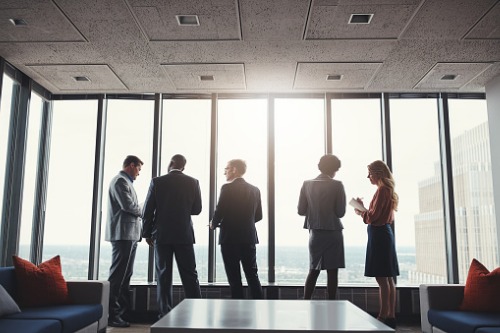 New Zealand's top 25 mortgage advisers of 2019 have been revealed in NZ Adviser's third annual Top Advisers Rankings.
With a huge amount of new entries and competition tighter than ever before, the top spot this year was taken by Christchurch-based Tony Mounce of Tony Mounce Mortgages & Insurance, who settled an incredible $246,000,000 in residential loans from 1 April 2018 to 31 March 2019.
He was closely followed by Dev Dhingra of Auckland-based brokerage The Fundmaster Limited, who settled just under $205,000,000 in residential loans over the same time period.
Our top advisers this year come from all over the country, with advisers from Auckland, Christchurch and Wellington all making the list alongside advisers from Queenstown Lakes, Arrowtown, Hamilton and Waikato. The top 25 advisers settled a combined loan value of $2,230,975,833 across 6147 individual loans. All loan figures were subject to confirmation by each adviser's aggregator(s).
The full list of 2019's Top Advisers is as follows:
1. Tony Mounce, Tony Mounce Mortgages & Insurance
2. Dev Dhingra, The Fundmaster
3. David Windler, The Mortgage Supply Co
4.a. Paulette Trotter, Loan Market
4.b. Blandon Leung, iRefi Limited
5. Brandon Lipman, iRefi Limited
6. Phil Caldwell, The LIME Group
7. Kris Pedersen, Kris Pedersen Mortgages
8. Nathan Miglani, Loan Market
9. Megin Wilton, Loan Market
10. Nick Kotze, Loan Market
11. Mark Pullar, Roost
12. Cameron Marcroft, Loan Market
13. Brenda Murney, Tony Mounce Mortgages & Insurance
14. Craig Pope, Pope & Co Mortgages
15. Jordan Cameron, Total Mortgages
16. Ryan Smuts, Kris Pedersen Mortgages
17. Kevin Tian, KT Financial Service
18. Matt Edwards, The LIME Group
19. Karen Tatterson, Loan Market
20. Toby Stanley, Roost
21. Jenny Cheevers, Mortgage Express
22. Katherine Kraakman, Priority Home Loans
23. Brett Wood, Loan Market
24. Alastair Watson, Loan Market
25. Trish Marsden, O'Hagan Home Loans and Insurance
The report asked mortgage advisers across the country to provide some key performance metrics from the past 12 months to uncover the top adviser in the industry. We thank all entrants for their contributions this year, and look forward to seeing your entries again next year!