NZ Adviser unveils its top ten Young Guns for 2019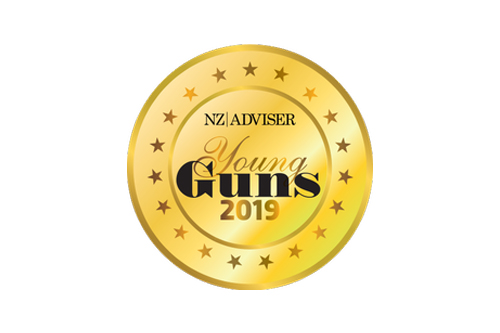 New Zealand's rising stars in the mortgage and financial advice industry have been named in NZ Adviser's annual Young Guns list, with ten up-and-comers making the grade.
The talents on this list have been recognised by colleagues both within and without their practices as bringing an innovative, dynamic, and energetic approach to their work – and are sure to be among the leaders of the future.
Among the list is 23-year-old Ashleigh Houltham of Bluestone. Despite being so young, Ashleigh Houltham has already distinguished herself as an invaluable part of the team at Bluestone in her position as Underwriter.
"There is only one thing required to be successful, and that is 'Attitude' – and by god she has got that part right. She thinks out-of-the-box all the time and gets the job done when others would just fail to do so."
Also finishing in the top ten is 27-year-old Eugene Bartsaikin, who established Twine Financial Advisers in 2017, and has in that time added two staff to his burgeoning operation. In the last year he settled over $25 million in loans; but not content with mere financial success, he aims to develop an educational arm of Twine so that he can integrate his business goals with his taste for philanthropy and community well being.
The full list of NZ Adviser's 2019 Young Guns is below:
Ash Robinson, Mortgage Adviser, Squirrel
Ashleigh Houltham, Underwriter, Bluestone
Brent Findlay, Mortgage Adviser, Loan Market (Finn's Finance)
Eugene Bartsaikin, Managing Director, Twine Financial Advisers
Kylie Connor, Mortgage and Insurance Adviser, Mainland Insurance and Mortgages
Marilize Visser, Mortgage Adviser, Squirrel
Nathan Miglani, Mortgage Adviser, Loan Market
Ryan Amoore, Mortgage Adviser, Loan Market
Ryan Smuts, Mortgage Adviser, Kris Pedersen Mortgages
Sean Zeier, Mortgage Broker, Nest Home Loans