"Rising mortgage rates continue to weigh on house prices and sale activity," economists say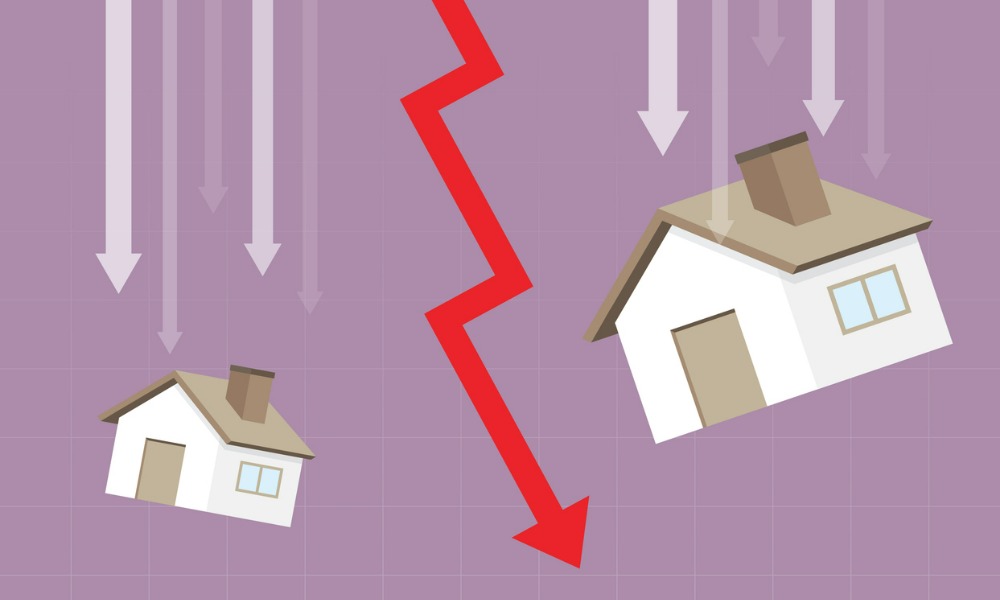 The New Zealand house price index, which measures the changing value of residential property nationwide, saw its largest fall in 30 years in October, with sales activity particularly soft, fuelling expectations that prices might plunge further than previously forecast.
Read more: Property market remains resilient – Century 21 boss
New data released by the Real Estate Institute of New Zealand (REINZ) showed that the house price index slipped for the 11th consecutive month and was now down 10.9% on October last year – the biggest fall since the early 1990s.
In a note, Kiwibank economists said, "rising mortgage rates continue to weigh on house prices and sale activity," Reuters reported.
NZ house prices spiked roughly 40% over the pandemic before peaking last November at levels the Reserve Bank of New Zealand repeatedly described as unsustainable. But as RBNZ aggressively hiked the OCR, mortgage rates have likewise increased, and prices have come off sharply.
Read next: NZ property market off to a better start this autumn – Century 21 boss
With many economists expecting the OCR forecast to further rise, house prices still have further to fall.
Westpac recently said it now predicts house prices to fall 20% from their peak, up from its previous forecast of a 15% fall.
In its quarterly economic update, the banking powerhouse said "real house" prices were set to decline by 30% from their peak in 2021, given steep inflation more broadly in New Zealand.
"That would completely erase the gains that we saw in recent years and take real house prices back to the levels we saw prior to the pandemic," the bank said.
Much of Kiwis' wealth was tied up in the housing market and dropping house prices were tipped to knock confidence and push down spending in the coming months, Reuters reported.