Nationwide property prices increased by significant growth rate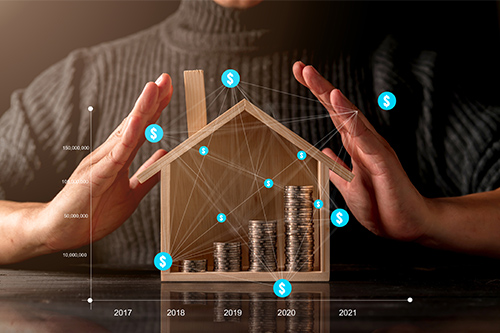 House prices are through the roof, with CoreLogic revealing that nationwide property prices increased by a near-record growth rate of 2.6% in December. But who's to blame?
Independent economist Tony Alexander points the finger at the Reserve Bank of New Zealand (RBNZ), which has been easing monetary policy since 2015 and cutting interest rates bit by bit. It has also been easing the loan-to-value ratio (LVR) restrictions since the beginning of 2018.
Now, the central bank expects to keep interest rates low for a "very real period," making negative interest rates possible.
"The Reserve Bank Governor has made a relatively strong statement suggesting the alternative to house prices rising is a great depression," Alexander said, as reported by NZ Herald. "I found that statement somewhat extraordinary, but it reinforces the Reserve Bank is not going to stand in the way of house prices rising."
Alexander claims the reinstatement of LVR restrictions won't make much difference, adding that "it will take some of the heat out of the market, but I still expect prices to be rising."
Read more: Economists warn on impact of DTI and LVR on housing crisis
Brad Olsen, a chief economist at Infometrics, said who's to blame for the soaring house prices depends on what shoes you're in.
"If you're the Property Investors' Federation, it's first-home buyers. If you're the government, you're looking anywhere but yourself. If you're the Reserve Bank, you're pointing the finger at yourself and with the other hand saying, 'It's got nothing to do with us'. There's a lot of finger-pointing going on," he said, as reported by NZ Herald.
However, finding the one at fault does not matter. What matters is addressing the crisis, said Olsen.
"From a finger-pointing point of view, and if we do want to play the blame game, I think this is a question of unintended consequences on the one hand but also of the bluntness of some of the tools we've been able to utilise," he continued.
"It's undeniable that interest rates going substantially lower, coupled with taking off LVR restrictions, has brought an incredible amount of heat into the housing market, with every man and his dog trying to buy a house and probably as many as they can justifiably get."