Bets are waning on the Reserve Bank of New Zealand announcing an interest-rate cut tomorrow morning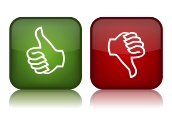 (Bloomberg) -- Bets are waning on a New Zealand interest-rate cut this week as the Reserve Bank faces renewed pressure in the housing market and the prospect of faster inflation.
Investors see a 40 percent chance that Governor
Graeme Wheeler
will lower the official cash rate to 2 percent Thursday in Wellington, according to swaps data compiled by Bloomberg. That's down from 80 percent a month ago. Economists' views are also mixed, with 10 of 17 in a Bloomberg survey predicting the rate will be held at 2.25 percent.
Rising fuel prices, government tax increases and a housing boom give Wheeler cause to delay the additional rate cut he says is probably needed to get inflation back to the 2 percent midpoint of his target band, something he's failed to achieve since taking office in late 2012. One risk is that waiting could further boost the New Zealand dollar and damp import prices, making attainment of his goal even harder.
"The Reserve Bank is very much at risk of missing its inflation target on the downside, but there's very little risk of overshooting," said Jane Turner, senior economist at
ASB
Bank in Auckland. "Given the balance of risks, we continue to lean towards a cut" in the OCR this week.
Inflation Forecasts
Wheeler announces his decision at 9 a.m. in Wellington Thursday and will hold a press conference at 11 a.m. All 17 economists in the Bloomberg survey expect the RBNZ to cut rates by August and six see the OCR, already at a record low, dropping to 1.75 percent this year.
Inflation hasn't been above 2 percent since the third quarter of 2011, and the RBNZ in March predicted it wouldn't return to that level until early 2018. It will update those projections in its quarterly Monetary Policy Statement tomorrow, and several economists expect it to revise up forecasts.
Wheeler in April said inflation was expected to strengthen as oil prices rise and capacity pressures build in an economy growing at an annual pace of around 2.5 percent. Gasoline prices increased 4.7 percent in the three weeks through May 27, according to Automobile Association data.
Tobacco Tax
Finance Minister Bill English in his May 26 budget announced tax increases on tobacco which take effect January, and brought forward infrastructure spending that could add to wage and cost pressures in the construction industry.
The detail of the budget "has made it even less likely that the RBNZ will reduce the OCR at all, let alone at this week's meeting," said Darren Gibbs, chief New Zealand economist at Deutsche Bank AG in Auckland. "Further policy stimulus is neither required nor wise at this stage."
Record-low borrowing costs are helping the nation's housing boom to spread beyond largest city Auckland, where surging immigration and a supply shortage have seen a 75 percent increase in prices since 2007. In the North Island city of Hamilton, house prices soared 26 percent in the year through May.
Nationally, house-price inflation accelerated to 12.4 percent in May, and mortgage borrowing is rising at the fastest pace in seven years.
'Going Nuts'
"The housing market is going nuts, the last thing it needs now is more stimulus," said Stephen Toplis, head of research at Bank of New Zealand in Wellington. "This is nightmare country for the RBNZ -- a soaring currency accompanied by soaring house prices and soaring household debt. The bank is damned if it does, damned if it doesn't."
Consumer prices rose 0.4 percent in the first quarter from a year earlier -- the sixth straight quarter inflation was less than 1 percent. Further damping prices, New Zealand's trade-weighted currency index this week rose to a five-month high as investors reduced bets that the U.S. Federal Reserve will raise rates before September.
Wheeler lowered the cash rate in March and signaled that one further reduction would likely be needed to ensure future average inflation settled near 2 percent, a view he repeated in April. In May, he said the central bank was "seriously looking" at additional lending restrictions to help curb the housing boom.
"For the RBNZ to be noting financial stability concerns from housing at the same time as cutting would be contradictory to say the least," said
Cameron Bagrie
, chief economist at
ANZ
Bank New Zealand in Wellington, who expects no change tomorrow. "We don't believe the economy needs additional stimulus right here."