FMA points to areas where more work to help members is needed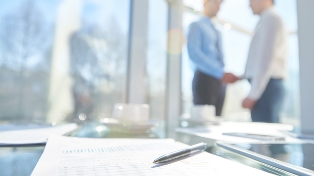 Funds with a lot of shares and property, like growth funds, will be more volatile than investments in bonds or cash, but will tend to deliver better returns over the long-term.
Even a low-risk fund is not a no-risk fund, with the value of any investment being impacted by market movements.
These two things have been highlighted in the Financial Markets Authority's (FMA) report on the KiwiSaver Risk Quiz, which was made available as part of the Sorted Money Week.
According to FMA, 17% of people who took the quiz got the question "Funds with lots of shares and property have more ups and downs than funds investing mostly in cash and bonds" wrong. The answer is true.
Additionally, 25% of quiz takers got the question "Choosing a low risk fund means you can stop worrying about market ups and downs" incorrect– the highest number of incorrect answers. The answer is false.
Despite this, FMA acting director of external communications and investor capability Simone Robbers is still positive about the outcome of the FMA's KiwiSaver Risk Quiz.
"It was great to see so many people who took the quiz understood the need to continue investing through any downturn and the risk of switching to a low-risk fund when markets are choppy," he said.
More than 11,000 people have taken the quiz. It will remain on the FMA's website as part of its investor resources.