Experts say dropping interest rates are responsible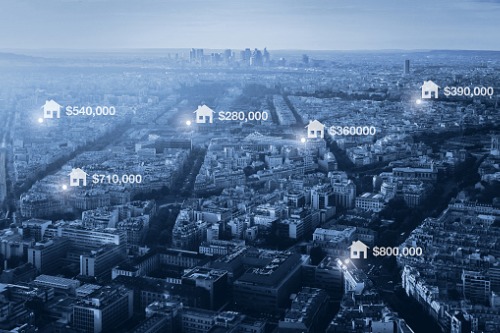 Other banks are expected to follow Westpac's new 2.29% mortgage rate, and ASB economist Chris Tennent-Brown says he's expecting already high prices nationwide to "press a bit higher" over the next six to 12 months.
Tennent-Brown says that with ANZ, BNZ and ASB all offering a one-year rate not too far behind that of Westpac - 2.49% - and Heartland Bank sitting at 1.99%, the low interest rate environment will almost certainly maintain 'buoyancy' in the housing market.
"This is part of the environment that is supporting those incredibly high house prices at the moment and the overall buoyancy that we are seeing," Tennent-Brown said.
Read more: NZ house prices are through the roof: Who's to blame?
"We have already seen some pretty big movements in house prices and this low interest rate environment is providing a backdrop for these prices to at least be maintained, if not press a bit higher. It is all part of this pretty buoyant market."
When it comes to managing price growth, The Mortgage Supply Company director David Windler says the ideal scenario would be a 'levelling out' in the market, rather than prices heading too far in the opposite direction. However, he says the Reserve Bank is unlikely to bring in 'overly imposing' tools to get the market under control.
"There's been some communication that the government is not overly keen on handing the Reserve Bank debt to income (DTI) tools, which did surprise me a bit," he commented.
"I think that's possibly the one thing that would level out the market, but again, it might do so in an overly imposing way, and I don't think anyone wants that to happen. We do need to put a lid on things, but it can't come back down the other way - the market needs to be flattened out. We can all agree that it's all gotten a bit too hot."
Read more: Westpac promises significant savings with new mortgage rate
Commenting on the 'relentless' rise in house prices, CoreLogic's Nick Goodall said that 2021 is in danger of bringing 'outright unaffordability' for first home buyers. He says both sellers and buyers will need to 'adjust their expectations' once this happens, but, currently, that point looks a long way off.
"Later in 2021, the potential flow-on impact of such strong growth will eventually be outright unaffordability reducing the pool of buyers able to borrow enough to participate in the market," Goodall said.
"There will need to be an adjustment of expectations from both vendors and buyers then, but with a full pipeline of buyers right now, and a lack of attractive wealth generating alternatives out there, this point looks some way off."