Banks updated rates following latest Monetary Review and OCR decision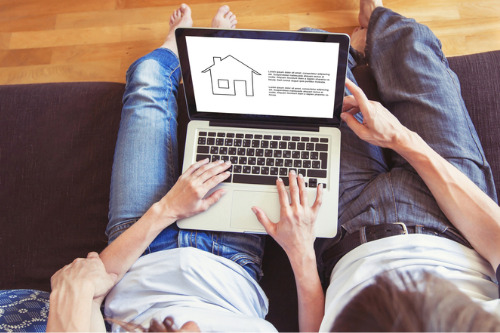 Banks in New Zealand updated their mortgage rates following the Reserve Bank of New Zealand's (RBNZ) latest Monetary Review and official cash rate (OCR) decision.
Earlier this month, the RBNZ announced that the global economic outlook had "continued to improve," so it decided to reduce the stimulatory level of monetary settings to meet its objectives over the medium term. In response to the central bank's decision, ASB, ANZ, BNZ, Westpac, and Kiwibank adjusted their mortgage rates.
In the latest CoreLogic Property Market and Economic Update (Q2 2021), CoreLogic economists expect banks' mortgage rate decisions to impact new borrowers.
For example, a 0.36% increase resulting in a 2.95% initial interest rate equals additional repayments of $1,824 per year ($152 per month) across a recent home buyer's $800,000 mortgage on a 30-year home loan term, according to the report.
If interest rates keep rising and reach the long-term average of 6%, that same new buyer would pay an extra $19,164 in mortgage repayments per year ($1,597 per month), or around $4,800 per month in total repayments across the balance of the home loan term.
A new borrower with a lesser mortgage (e.g., $500,000) will also need to find another $246 to $388 per month ($2,952 to $4,656 a year) in repayments if rates move up to 3.5% or 4%, the report said.
"Those who have entered the housing market since 2014, the last time the OCR increased, have only experienced low-interest rates, so the effects of a pattern of increases will likely come as a shock to many of those with a hefty mortgage, which includes many who have bought recently in Auckland and Wellington, the most expensive markets. For those still trying to buy their first home, interest rate increases will raise the bar to entry," said CoreLogic NZ chief property economist Kelvin Davidson.
Read more: Major NZ banks update mortgage rates
CoreLogic economists said an OCR increase is the next step in removing the emergency support for the economy as it directly affects the housing market – with borrowers already seeing mortgage rates increase.
From a low base for rates and larger debts, an increase in mortgage rates could have a significant dampening effect on the market – with mortgaged investors' share of property purchases already dropped in the past two to three months, according to CoreLogic economists.
"On the whole, these events reinforce our view that sales activity and price growth are close to or at a peak, and, over the coming months, sales activity and the pace of value growth are likely to ease," Davidson said.
"That is simply reinforced by the fact that the government's tax changes at the end of March, while not having a major impact yet, will start to have a greater effect as the months pass, and the ability to claim interest deductions is slowly phased out for current landlords.
"However, with unemployment low, and in the absence of a GFC-style credit crunch, a full-on property downturn seems unlikely."