Brokers share their views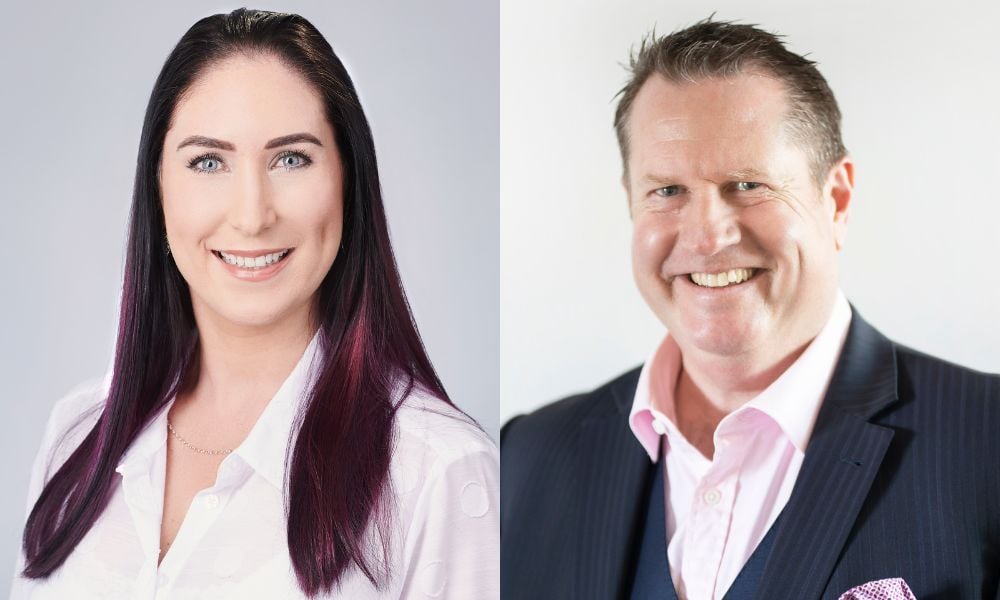 The mortgage adviser market share is slowly increasing in New Zealand as lending criteria tightens and interest rates continue to climb.
In Australia, mortgage brokers facilitated 68% of all new residential loans during June 2022, a figure which is increasing at a rapid rate. However, in New Zealand, the percentage was much lower. Financial Advice New Zealand CEO Katrina Shanks estimated that mortgage adviser share in NZ sat at approximately 50%.
Financial Services Council CEO Richard Kilpin said while that data was not tracked in NZ, what the FSC and its members had seen over the past several years was that the mortgage adviser market share was certainly trending upwards.
Read next: How important are client relationships?
"This is most likely due to the significant levels of economic volatility we've experienced recently, along with rising interest rates and regulatory changes, which tend to make the market more confusing for people," Kilpin said.
"That's where people start looking to brokers to support them in navigating these tricky situations. Financial advice, particularly when it comes to big life decisions like purchasing a home or investment property, can really make a huge difference."
One of NZ Adviser's Elite Women for 2022, Platinum Mortgages director Angela Downie (pictured above left) said building confidence in consumer demand was most important.
"The industry has changed in recent years and as a result the formula for success has also evolved," Downie said. "Previously it was a relatively unregulated industry that enabled 'cowboys' to prosper. Now that regulation is much more robust, it's the professional and ethical advisers that will be most successful."
Downie said she has a strong focus on customer retention.
"The relationship doesn't end at settlement – we aim to be our clients' financial adviser for life," she said. "Our focus on building both client trust and knowledge base has meant we've grown through referrals with very little churn. With all the recent changes with CCCFA, the current lending landscape is complex and opaque and it's harder than ever for clients to navigate the process and get finance. There is a lot of opportunity to be an integral and indispensable part of a client's success, so if client care and experience is prioritised, advisers will create a loyal client base that grows exponentially through referrals."
Downie said the role of a mortgage adviser was becoming more prevalent as the value an adviser could provide after settlement intensified.
"This means checking in regularly and ensuring clients understand what a rising interest rate market may mean for them in years to come," she said.
Read next: Wellington brokerage wins Loan Market international award
"With the banks saying 'no' more and more, mortgage advisers are the key in providing other solutions, while ensuring the lending is ethical. There's no point in settling a home loan if a client is going to struggle in a year's time with a rate they possibly cannot afford, so it's our job to ensure a client is not pushed into a financial hardship position later down the track."
Downie said she was seeing an increase in client numbers as interest rates were rising and the softened CCCFA regulations were supporting home buyer confidence.
"We are seeing clients also investing in their existing properties more than ever," she said.
"Instead of travelling overseas as they usually would, they are now spending funds on renovations and turning their homes into a private oasis."
Wellington Loan Market mortgage adviser Craig Pope (pictured above right) said advisers should spend more time on their personal branding and marketing to increase market share.
"Typically, advisers in New Zealand have been small one-man band operators working from home," Pope said. "There aren't a lot of 'shop front' advisers here like there is in Australia. Having more shop front advisers in New Zealand would help raise the profile."
Pope said the banks had probably not embraced the broker channel as much as they did in Australia.
"For example, not all banks here pay trail," he said.
"This means advisers are probably more cautious on overheads. The market is bigger in Australia too, so there are more franchise operations with bigger profiles and shop fronts."