Governor warns that the rapid economic bounce-back depends heavily on stimulus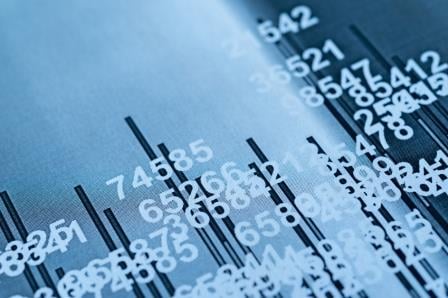 The New Zealand economy emerged strongly from last year's COVID-19 downturn, but Reserve Bank deputy governor Geoff Bascand has warned that a lot still depends on monetary and fiscal stimulus, and said he is 'sceptical' of whether the growth can continue without it.
Bascand acknowledged that New Zealand's swift containment of COVID-19 helped increase economic activity significantly towards the latter half of the year, with GDP dropping by 14% in the June quarter, only to rebound completely in September. He said that staying in Alert Level 1 throughout the majority of the year was a significant boost, and not what the Reserve Bank had anticipated back in March.
"When we were doing scenarios last year, we were expecting to be in a Level 2 lockdown for at least a whole year with long periods of Level 3," Bascand said.
Read more: RBNZ governor said remit targets 'remain unchanged'
"We came through that much more quickly, and that certainly helped us get back to a freer level of activity in the September and December quarters."
"We went into this year knowing that the economy had been doing better, and the centrepiece of our discussion has been how strong and sustainable that recovery is, and how far it can be maintained," he explained.
"It's very easy to forget how dark it was throughout much of last year in terms of the economic clouds, and we had a lot of discussions around whether it was going to be a 'V' shaped recovery, or more of a 'U' or an 'L' - but in the end, we did get a 'V'."
"But having had it doesn't mean it keeps going up like a rocket - it accelerated quickly through the September quarter last year, but when we look at this, we still think there's a lot of headwind and a lot of uncertainty in the world economy," he added.
"The recovery remains very dependent on the fiscal and monetary stimulus that is underpinning it, and to think that we can carry on without it is a very strong assumption, and not one that we support."
Read next: Economist expects deliberate increase in interest rates
The drop in GDP in the June quarter of last year bounced back strongly in September and carried on growing, and Bascand said the Reserve Bank had not been expecting it to reach pre-COVID levels for some time. However, he said the road ahead is still full of uncertainty, particularly as the global economy continues to suffer.
"What surprised us is that we got back to pre-COVID levels of GDP by the end of the year, when we'd previously thought that it would take us up until 2022 to do that," he said.
"New Zealand's health response and management of the pandemic was much more successful than it was internationally.
"The recovery has been quicker and better than we thought, but we see a slow and uncertain path ahead, and one that still needs lots of monetary support."