New data details the most expensive and cheapest markets in the country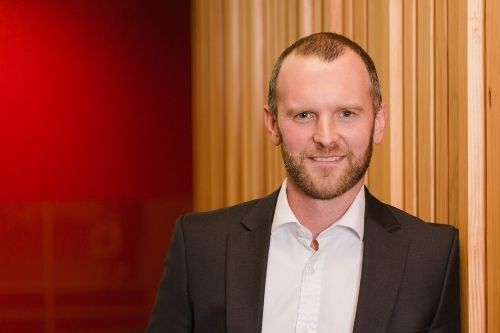 The property market in New Zealand has become increasingly competitive, not only in main centres but also in other areas of the country, according to CoreLogic's Mid-Year Best of the Best review for 2021.
The review, created after activity and heightened interest in and around the national housing market, took a detailed look at suburb-level property data. It revealed that the market upswing has been broad-based across the country.
Herne Bay remained the most expensive suburb in New Zealand, with a median value of $3.16 million. However, in terms of growth, cheaper areas have been far superior.
Manunui in Ruapehu District saw median values rise by 51.8% in the past year (to $295,000), reflecting better relative affordability and easier access for a wider range of buyers.
A "provincial" suburb has also become one of the fastest-selling areas in the country, with Hargest in Invercargill boasting a median time on the market over the past year of just six days. Provisionally, the top sale so far in 2021 was in Takapuna (16 Audrey Road) for $13.75 million, according to CoreLogic.
CoreLogic chief property economist Kelvin Davidson stated that the top growth suburbs in New Zealand were Tauranga, Christchurch, and Dunedin – all in the range of 20% to 25%.
"Of course, many suburbs within the main centres have also experienced very strong growth – median values in Otara (Auckland) are up by 31.4% over the past year, Enderley (Hamilton) also cracked 30%, and Wainuiomata (wider Wellington) hit 35.3% growth," Davidson added.
"Would-be home buyers shouldn't despair, however. Our data also shows a number of suburbs in Christchurch with median property values less than $400,000, consistent with other indicators of our second city's relative affordability and potential appeal for those thinking of relocating."
By contrast, Runanga in the Grey District is now the cheapest suburb in the country, with property values reaching $167,000. Meanwhile, some suburbs or small towns across the lower South Island have seen increases of less than 5% in the past 12 months – including Wallacetown (Southland), Frankton (Queenstown), Twizel, and Te Anau.
Outside of the main centres, CoreLogic's review stated that the "Rest of South Island" (RoSI) top 10 was dominated by Queenstown in terms of the strongest growth, with Kelvin Heights on top ($2.03 million). The "Rest of North Island" (RoNI) top 10 included suburbs in Thames Coromandel (e.g., Hahei at $1.34 million), Western Bay of Plenty, and Napier.
By contrast, RoSI's areas with the lowest median values included West Coast and Southland. For RoNI, South Taranaki, Ruapehu, and Far North had the lowest median values.
Meanwhile, several suburbs in Ruapehu and Gisborne saw median values increase by 40% or more in the past 12 months. Although the overall gains were slower across RoSI markets, Cobden (Grey) dominated the market (25.1%), followed by suburbs across Invercargill and Marlborough. Suburbs that have lagged a little included Tinopai (Kaipara), at a 2.4% rise, and Wallacetown (Southland) at 0.6%.
The RoSI's top 10 sales were again dominated by Queenstown, although Tasman also made it into the spotlight. Meanwhile, the RoNI included Hastings (Havelock North), along with Kapiti Coast, Thames-Coromandel, Waikato, and Waipa.
Davidson said the first half of 2020 was hectic for the property market, but "nothing lasts forever."
"We have always been expecting a slowdown in both sales volumes and property value growth in the second half of 2021 and into 2022, and that remains on track – especially now that fixed mortgage rates, or those on longer terms, are rising," Davidson said.
"In other words, it looks likely to us that the market is now very close to (or at) the peak of this upswing. That said, with population growth having generally outpaced property supply increases over a period of several years, we're anticipating a slowdown, not an outright downturn."