"We know people are doing it tough after days of severe rain"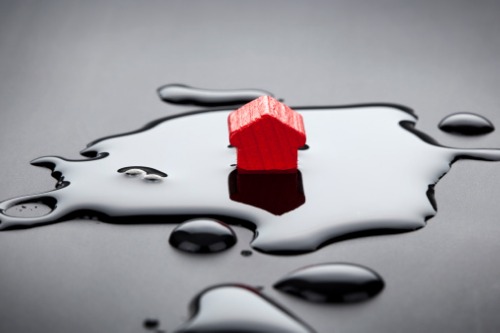 New Zealand's main banks are offering financial support to customers affected by the Marlborough and West Coast flooding, with most offering suspension of principal mortgage repayments, overdraft facilities and deferred credit card payments.
Westpac NZ general manager of customer banking and wealth Gina Dellabarca said the weekend was spent contacting customers and staff, and is urging everyone in affected regions to follow instructions given by the Civil Defence and emergency services.
"Like the rest of the country we've been watching with alarm the images of flooding and destruction, and our thoughts are with all those affected," Dellabarca said.
"We'll work with our customers to provide them support options, so they can focus on looking after each other and their property. Our Westport branch is closed, and will remain so until it's safe for our people and customers to return."
Read more: Coastal property investors ignore climate change threat
ASB is offering a suspension of home loan payments, and emergency overdrafts of up to $100,000 at a reduced variable rate of 2.95% for its rural and business customers.
Executive general manager retail banking Craig Sims said ASB would be working hard to fast track requests for emergency assistance, and urged affected customers to speak to their relationship manager.
"We know people are doing it tough after days of severe rain, power outages and families and businesses being forced to evacuate," he said. "These challenges will continue long after the flooding subsides, and ASB is here to help."
"While the immediate focus needs to be on safety, we encourage our customers to get in touch with us when they're ready to talk through their options," he said. "We hope our relief measures will ease some of the pressure communities are facing as customers start to face the clean-up and rebuild."
Read more: COVID-19 boosts coastal property demand
ICNZ chief executive Tim Grafton said that the flooding is being considered a "major event," and homeowners are expecting to see some significant damage once they are allowed to return to their homes.
"There has been a lot of damage to the West Coast region, particularly in terms of residential properties in Westport," Grafton said.
"Several hundred homes have been evacuated, and no doubt quite a few of them would have sustained damage.
"There has obviously been agricultural damage too, as the floods have inundated land. Obviously, businesses will be affected as well, so it's very much impacted the whole community."