Advisers discuss what has changed, and what lessons need to be learnt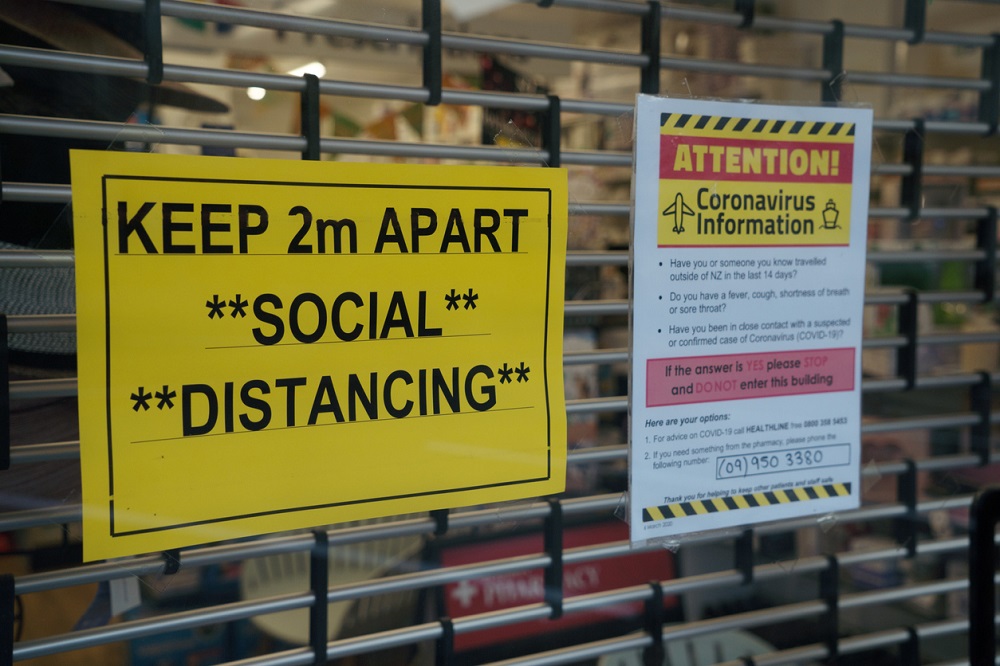 New Zealand is officially at Alert Level 1, meaning that social distancing is no longer mandatory, workers can return to offices and mass gatherings can once again go ahead. With the exception of strict border controls, life is looking very 'normal' again – and according to advisers, the country's 'hibernation period' has produced some valuable lessons for the financial advice sector.
Commenting on the 'COVID timeline,' Financial Advice New Zealand member Dean Logan of Logan Smythe and Associates says that things have progressed relatively fast, and businesses are now analysing their key takeaways on how to deal with an unforeseeable crisis. He says the biggest learning has undoubtedly been around emergency funds, and the importance of having enough capital to survive several months of reduced trading.
"Thinking back, time has definitely gone by quickly," Logan said.
"It was January 6 when Newshub first covered the 'mystery virus'. On March 21, we had the announcement of the alert levels, and on March 26th, lockdown began. That's when we started thinking about how we're going to manage our business, what are some of the levers to pull for sustainability, and how we're going to communicate with our clients, colleagues and team."
Read more: Alert Level 1: Advisers are "cautiously optimistic"
"At the time, we analysed our strengths, weaknesses, opportunities and threats as a business," he continued.
"The threat was obvious – it was COVID-19, and we spoke about a strict, successful quarantine, and subsequent recovery. Now that the Prime Minister has announced the decision to move to Level 1, the key learning has been the importance of having an emergency fund, a plan, or a sinking fund."
Logan says all businesses need to ask themselves whether they have enough funds to sustain themselves through a 3-6 month period of disruption. He says that in many cases, a disease and pandemic risk can't be transferred over to insurance, which means businesses need to put a plan together and ensure they're well prepared for any potential period of 'hibernation.'
"We'd normally have historical data to go by, but in this event, there is none," he added.
"We have to respond to what is happening in real time, so the other key takeaway is about adaptability and ability to change. It's never too late to plan or pivot, and we had to change our process, the way we conduct business, our market and our workplace."
Financial advice business expert Tony Vidler of Strictly Business Ltd says that for most advisers, it's actually been an extremely busy two months. He says one upside of the situation has been the increased focus on communication – something adviser clients have been hugely thankful for, and has been reflected in a relatively small amount of policy cancellations and pipeline losses.
"It's often forgotten that in this business, you're as busy as you want to be," Vidler said.
Read more: Doing the 'hard yards' early has produced results - broker
"The first step was 'communications cubed' – not doubled or even squared, but cubed. We tried to lift the communications level across all of our client base, and there were a lot of very personal one-to-one conversations. It wasn't uncommon for advisers to be physically talking to 80-90 clients a week in those "how are you doing?" calls over the first 2-4 weeks of lockdown."
"We also brought forward annual reviews for those who might have been scheduled to have them in November, and we deliberately did that to bring those clients into the Zoom environment, and to refine the process of annual review meetings," he explained.
"The engagement level was pushed through the roof, but we also made a deliberate decision to look proactively at areas where we could offer additional value."
Vidler says the advisers he assisted frequently brought other aspects of financial advice and planning into their business, and made a push towards broadening their offer. He says the resulting response has been "incredibly positive," with clients holding back on ditching their deals and insurance policies.
"There was a lot of consumer feedback that they were grateful that advisers were reaching out, caring and showing an interest," Vidler said.
"It's strengthened a lot of professional relationships, and moved them into a more emotive space. I think that has been a real positive, and the returns for that have been that there have been minimal suspensions or cancellations of policies, and minimal pipeline loss.