Responses ranged from "fantastic" to "appalling all around"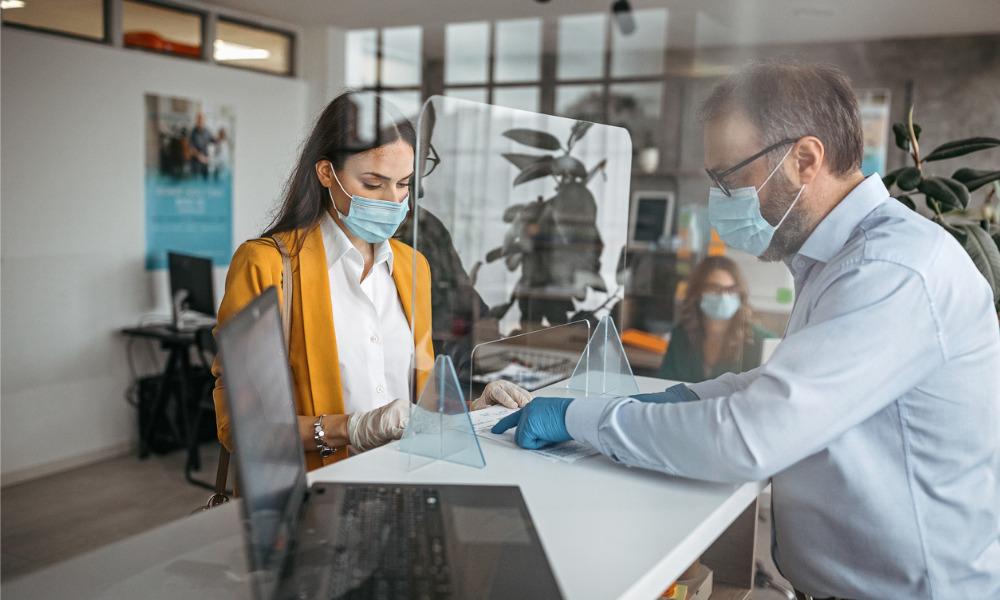 Banks have played a crucial role in supporting New Zealanders through the COVID-19 crisis, setting up mortgage holidays, business loans and support initiatives – however, the unprecedented nature of the crisis has meant the journey has often been far from smooth.
NZ Adviser asked readers about their experiences with banks in its recent Advisers on Banks survey, and received many comments on its prize question: have banks been supportive throughout the COVID-19 pandemic?
While many advisers praised the banks' quick responses and clear direction, others were less impressed with the way they dealt with their adviser channels, and with self-employed customers seeking support. Difficulty obtaining new lending also seemed to be a significant pain point, with advisers commenting that lending criteria had toughened significantly.
Despite some difficulties, the majority of responses were positive, and praised the banks' quick action and compassionate treatment of customers.
Some adviser responses to the prize question are as follows:
"ANZ was fantastic. Clear guidelines on how to help our clients, and they paid us $150. ASB were the worst - not letting us help our stressed clients, who we brought to them in the first instance."
"Banks have been very supportive, promptly assisting conversion to interest-only or full mortgage repayment deferrals without unnecessary questioning, reducing client anxiety."
"I believe banks have been supportive with clients, but not with brokers. I think it is because they don't really appreciate the time we take to get to know our clients, and by accepting things online, our clients remain unclear about what the implications are."
"I think ASB were amazing during lockdown, and felt that they led by example. It took a while for other banks to open up."
"Appalling all round – turnaround times have never been worse across all lenders, and very few of them have communicated a coherent strategy around how this will be turned around other than putting the responsibility back onto brokers."
"Yes the banks have been supportive during the COVID-19 pandemic. They had staff dedicated to looking into the overflow of requests coming from customers in relation to the hardship and deferral options they wished to take."
Read more: Advisers on Banks survey results revealed
"Westpac, ANZ, BNZ, Kiwibank and Sovereign have been great. ASB were terrible, once again forgetting that the advisers have relationships with clients and continuing to pull away from adviser support."
"The banks have been amazing during COVID and acted so, so fast. Westpac had a good idea of priority according to when the clients' next repayment would be, so they put the applicant in a priority line according to that."
"On the whole, banks have tried to put the customers immediate needs ahead of profit for those in hardship, but have made it substantially harder to borrow money, especially for the self-employed."
"ANZ by far was the most supportive bank during COVID-19, and made it easy for clients to rely on their broker to get interest-only payments and mortgage holidays. The process was simple and consistent. There were either more hoops to jump through or inconsistencies in the process with every other major bank."
"Not at all, as they all wanted to put people into the hardship category. I spent all of lockdown working weekends trying to get people help from the banks, and am still trying even today. I have not had a weekend free since COVID lockdown started earlier this year, and cannot do my Level 5 due to this."
"Initially they were helpful with loan payment deferrals and interest-only, however they have since been extremely conservative and difficult to obtain new business and home loan approvals. Not providing approvals will cause more economic damage rather than helping, effectively meaning the lenders contribute significantly to an economic slowdown."
"The banks have been good at supporting existing customers. They haven't been good at providing new funds to help businesses' cash-flow or for new purchases."
What has your experience with the banks been like over 2020? Leave your thoughts in the comments.