Fresh branding sets stage for success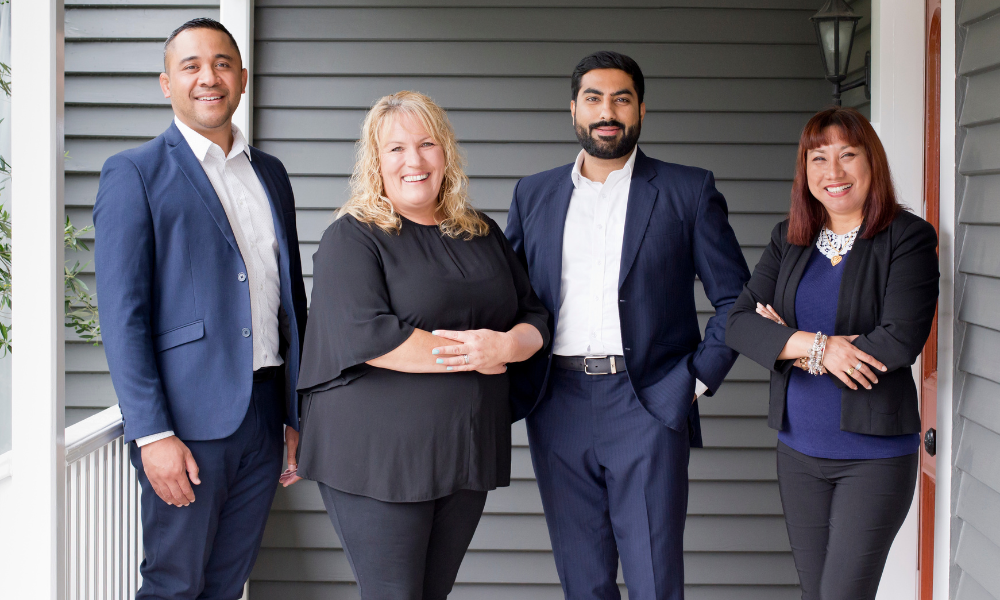 A South Island adviser group has broken away from the franchise model, establishing a standalone business in Canterbury.
Former Loan Market Paramount franchisee Nathan Miglani (pictured third from left) is now the managing director and head of lending at new business NZ Mortgages. His team of 20 staff include William Leota (pictured left), Angela Wanoa (pictured second left) and Elena Pridmore (pictured right).
Having joined Loan Market in 2017, Miglani was named the No.1 mortgage adviser in Australasia in the group's awards last year and was also a NZ Adviser Top Adviser for 2022.
Given the rapid pace of change within the industry, including the financial advice regime, Miglani said that he wanted to maximise digital opportunities and create his own processes covering compliance and client management.
NZ Mortgages has offices in Burnside and Rolleston and Miglani's goal is that it becomes a household name.
"The biggest reason for choosing it is we want to go nationwide and the name itself tells people what we do," Miglani said.
The role of a mortgage broker is "extremely hands on" and broking can be considered both the best and worst industry to work in, making strong leadership very important, he said.
"You can have a lot of drive but that can make you tired, but if you are working with a bit of inspiration and creativity, I think the journey can be quite easy," Miglani said.
A proficient leader supports creativity by helping them feel safe to share, he said. They talk to their people, understand what drives them (e.g. money, flexibility, recognition) and ensure they work together for the best interests of the business and its clients.
"I strongly believe in the importance of a great team … you will never get a good result if you're not on the same page," Miglani said.
Supporting mental health and diversity
While financial health is a key focus for mortgage brokers, Miglani said that goes hand in hand with mental health. Working in a team environment, supporting each other and checking on each other each week is important, he said.
"Rather than just profitability, it's important that human element is there," Miglani said.
At NZ Mortgages, 70% of staff are female and the business operates with a sense of neutrality and diversity, he said. Five different languages are spoken in the office, including Chinese, Filipino and Indian.
"We've built up this business on the referral and recommendation of our existing clients … we base that off client satisfaction of the work we've done," Miglani said. "We're very proud to now be Canterbury-owned and operated."