Home values drop for 10 straight months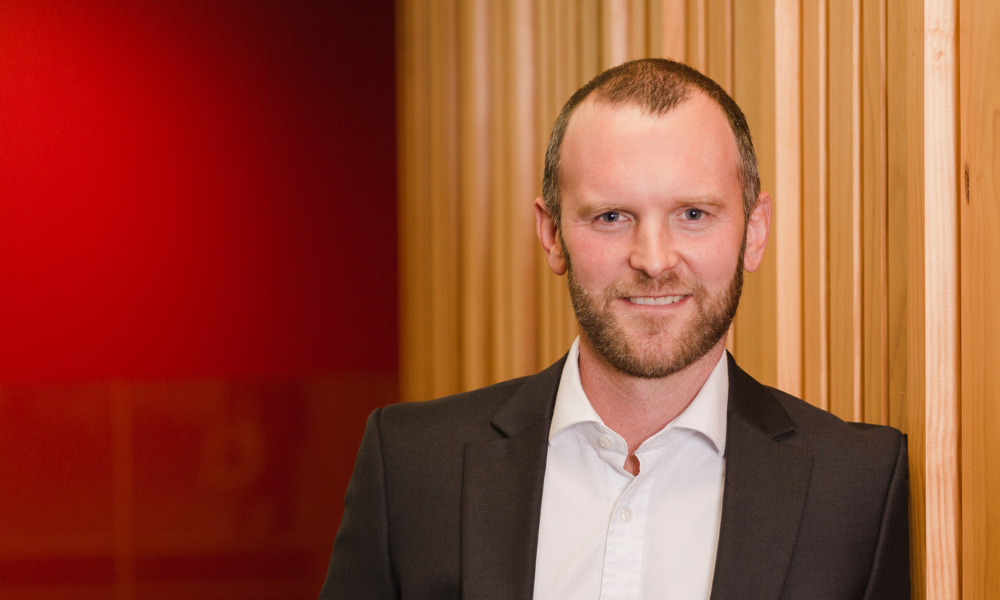 New Zealand's housing market downturn continues as property values recorded a 0.3% fall in January.
This is the 10th consecutive month of declining home prices across the country, CoreLogic's House Price Index revealed. Residential property values are 7.2% lower than a year ago, the biggest 12-month decline since May 2009 (-7.9%), although still smaller than the worst of the GFC when prices fell 9.7% in the year to March 2009.
CoreLogic NZ chief property economist Kelvin Davidson (pictured above) said it was not a surprise to see property values fall further in January.
"Some green shoots of optimism had started to emerge in September and October last year on the back of a view that mortgage rates may have been at or close to a peak leading to some slightly stronger offers being made around that time," Davidson said.
"But then in November, the Reserve Bank released its gloomy outlook for both the economy and inflation for 2023, which was always likely to impact property values in the following few months. Admittedly, we're not seeing any real evidence yet that homeowners are looking to ramp-up their selling activity – they can generally sit on the market for as long as it takes, or just delist."
Davidson said it was still too early to discern whether last month's political changes had any material impact on the property market.
"No doubt some existing and would-be property investors will be hoping for a National victory and a follow-through on their promise to reverse Labour's Brightline and interest deductibility changes - but as the old cliché goes, there's nothing guaranteed in politics," he said.
City by city
CoreLogic found Tauranga was one of the only cities to see values lift, inching up 0.3% in the past three months. Meanwhile, Christchurch's average property value fell by 1.1% in January.
"The Garden City is still relatively affordable and the decline over the past year has been less dramatic with values only 1% below the same time last year," he said.
Dunedin and Wellington also recorded falls larger than the national average in January, however Dunedin is starting to show a bit more resilience with values only having edged down by 0.3% since October. Wellington continued to drop in the first month of 2023 with values falling 1%.
Auckland's 0.1% fall over the month reflected a "mixed bag", with the city area rising by 0.8%. Despite a rise of 0.4% since October, Auckland City's average values are still 7.2% lower than a year ago, with most other parts of the super-city down by between 8% and 10%.
Price decline is slowing
CoreLogic NZ's Q4 Property Market & Economic Update shows the quarterly drop in home values was the smallest decline since May 2022 (0.9%), on the back of the monthly national fall easing to - 0.2% in December.
"With a recession looming, ongoing inflationary concerns, more cash rate increases to come and shorter-term mortgage rates potentially yet to peak, there's no suggestion of an end or bottoming to this current downswing," Davidson said.
"In the final few months of 2022, buyers and sellers made it clear they were not in a rush to complete property transactions. Sales volumes remained very low in the final quarter of last year as some buyers will have found it more challenging to secure finance, while others will be taking their time to strike a better deal."
What are investors doing?
A number of property investors are choosing to suffer the short-term pain of fixing their mortgage rate for a year in anticipation of interest rates easing, according to a new Crockers-Tony Alexander survey. The Investor Insight found that of the 274 residential property investors polled, 62% preferred to lock in a one-year fixed term over longer options.
"I think there's a growing realisation that with the economy potentially going into recession, inflationary pressures definitely will eventually fall away and that means the Reserve Bank will be cutting interest rates, probably strongly, through 2024-2025," said independent economist Tony Alexander.
"So, an increasing proportion of borrowers will be looking to take advantage of the falls in rates, when they eventually come along and, of course, the only way to do that is either float or fix for one, maybe towards the two-year area."
Do you see an end in sight for falling property prices? Share your thoughts in the comment section below.