Possible recession, rate rises to affect outcome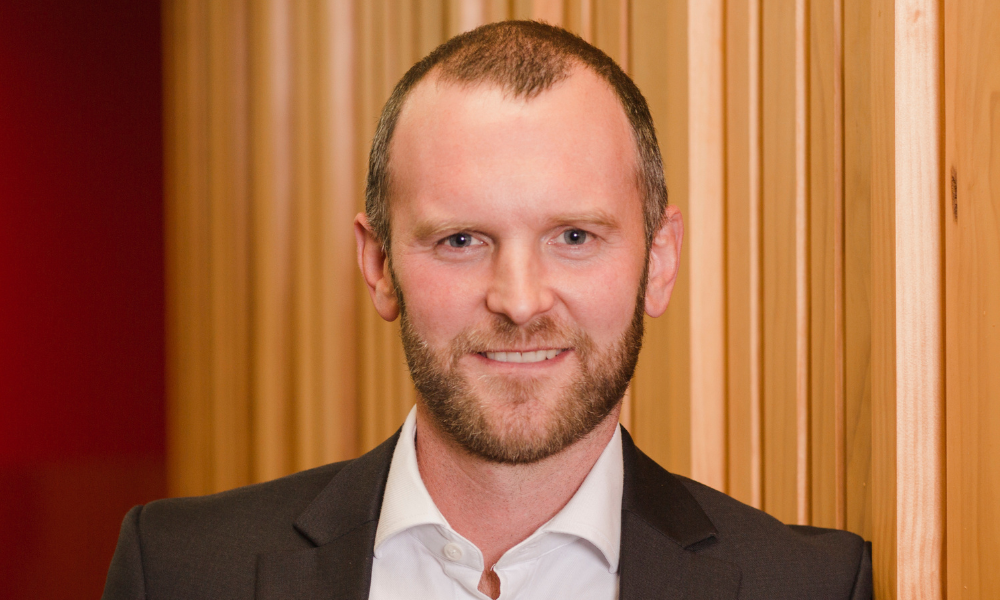 New Zealand's property market downturn has shown subtle signs of easing in 2023 with a final quarterly drop of -2.1%, however a potential recession and more cash rate rises looming signal further falls may be on the way.
CoreLogic NZ's Q4 Property Market & Economic Update shows the quarterly drop in home values was the smallest decline since May 2022 (-0.9%), on the back of the monthly national fall easing to - 0.2% in December.
CoreLogic NZ chief property economist Kelvin Davidson (pictured above) said it was too soon to conclude the easing of the housing downturn would last.
"With a recession looming, ongoing inflationary concerns, more cash rate increases to come and shorter-term mortgage rates potentially yet to peak, there's no suggestion of an end or bottoming to this current downswing," Davidson said.
"In the final few months of 2022, buyers and sellers made it clear they were not in a rush to complete property transactions. Sales volumes remained very low in the final quarter of last year as some buyers will have found it more challenging to secure finance, while others will be taking their time to strike a better deal."
Buyers continue to retreat from property market
Davidson said there were no signs of widespread forced sales as unemployment levels remained low and households adjusted to the new and higher interest rate environment.
"Purchaser demand remains relatively stable as relocating owner-occupiers continue to trade compared to mortgaged multiple property owners (including investors) struggling in the current climate," he said.
"There's little surprise in the buyer demographics given investors face a 40% deposit hurdle, removal of interest deductibility, higher costs, low gross yields and flattening rents. Higher term deposit rates may also be luring some people towards the bank rather than the property market."
Davidson said the first home buyer market share had held up well in recent months as they remained committed (in small numbers) to getting into the market as mortgage rates rise and property values could potentially fall further.
Credit bureau Equifax NZ revealed mortgage demand fell 27.4% in the 12 months to December 2022.
Equifax NZ managing director Angus Luffman said mortgage applications were a lead indicator of housing turnover and therefore price movement.
"Home buyers continue to remain cautious about taking on new lending with potential further reductions in home valuations, along with future OCR increases, tightened regulation and broader cost of living impacts," Luffman said. "The decline in demand was consistent right across New Zealand in the cities and regional areas."
Looking ahead
Davidson said the general outlook for the housing market remained weak, especially in light of the Reserve Bank's predictions that the economy would enter a recession and inflation won't start to ease until the second half of the year.
"With the official cash rate forecast to rise to 5.5% in the first half of the year, resulting in typical mortgage rates of as much as 7% or more and unemployment levels expected to increase, it would create a tricky combination for the property market," Davidson said.
He rising unemployment this year could be more about a larger labour force as for those already in a job and with a mortgage, there should be some protection from widespread repayment problems and distressed sales.
"The politics will also be worth watching and the now-confirmed general election in October could drive some uncertainty and a temporary pull-back for sales activity around that time."
The inflation battle is still not over
Following Wednesday's CPI inflationary figures, Davidson said it was not totally cut and dried about what the latest figures might mean for the near-term interest rate outlook.
"On one hand, the figure is lower than the Reserve Bank's previous indication from the last meeting in November 2022 that inflation could have been as high as 7.5% for Q4, but it's still a worryingly high number and broadly speaking above what bank economists had been anticipating," he said.
"Indeed, on balance, these figures will probably curtail any talk of 'only' a 0.5% official cash rate increase on 22 February and shore up the chances of a 0.75% rise – unless next week's official labour market figures turn out to be very weak."
Davidson said although this wouldn't tend to change the mortgage rates path too much given a 0.75% OCR rise had already been signalled and 'priced in' by the financial markets, it certainly would help to bring any respite to stretched household finances.
"In other words, even if mortgage rates are close to, or at a peak, this doesn't change the fact that it's still expensive to be a new borrower and that many existing borrowers are yet to face up to the full extent of the rate increases already seen," he said.
"At face value, the latest CPI figures indirectly reinforce the expectation that property values have further to fall yet."
What are your thoughts on the NZ housing market? Provide your comments in the section below.