Mortgage adviser says some homeowners will be "wary"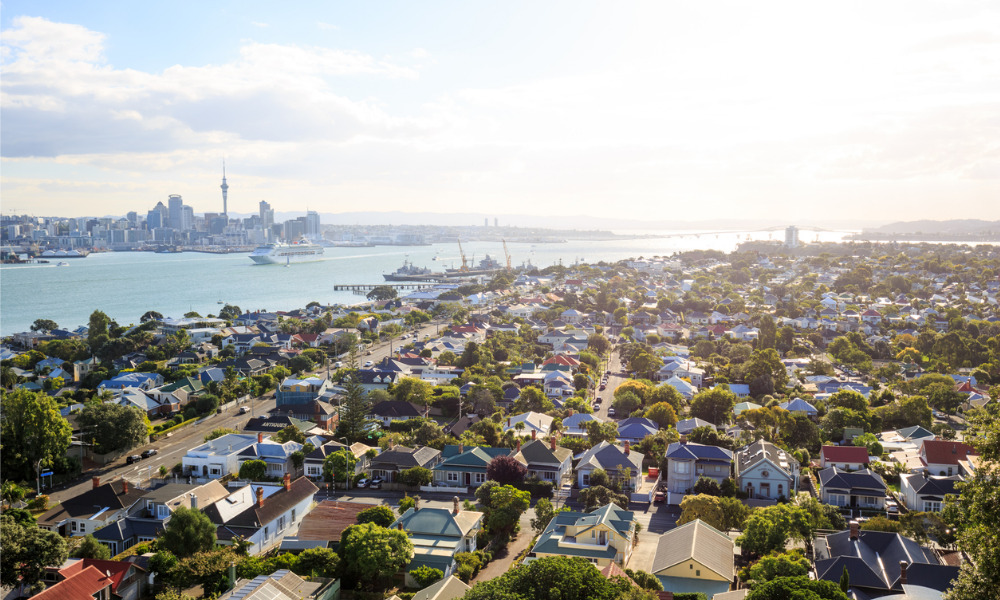 Labour and National have joined forces to launch the Housing Supply Bill, which will allow as many as 105,500 new homes to be built in the next five to eight years - however, the radical new policy may also be bad news for existing homeowners, who could see multi-storey new-builds springing up in their back yards.
The new Bill will allow up to three homes of up to three stories to be built on most sites, and developers will not need to go through the resource consenting process that has proved costly and frustrating in the past.
A PwC analysis revealed that this housing densification policy means New Zealanders can expect an additional 72,000 buildings by 2043 - though this estimate is now considered "conservative". Commenting on the Bill, The Mortgage Supply Co director David Windler said that some homeowners will be "wary" about this easier consenting process, and there is also the potential for supply to eventually outstrip demand.
"Just like the Unitary Plan, this new Bill is a polarising conversation," Windler told NZ Adviser.
"Some people will be wary around the removal of red tape because it removes their ability to object, and it increases the ability for developers to put up buildings up to three stories high next door to someone's house without them even knowing about it."
Read more: Government announces reforms to boost housing supply
"It will be interesting to see how it rolls out in the major centres, because what we're seeing in Auckland is that the value of properties that can be developed is skyrocketing," he explained.
"I've never seen a period of time where so much potential development is being undertaken, and I do wonder if supply will outstrip demand at some stage."
On the developer side, Windler said that they may not end up getting the returns they expect on their investment either. With inflation pressures, rising interest rates and a slowing growth in house prices, he said that they may come to find an absence of the demand they expect, and may end up having to sell at a price point that doesn't offer a substantial return.
"You've got skyrocketing prices of developmental properties, and then you also have rapidly increasing costs and difficulty in accessing materials," Windler said.
"We also have inflation risks and potentially rapidly rising rates to think about, so there are certainly elements of risk to developers if the demand that they think will be there isn't actually there. The only thing that might shift that over the next few years is around when we might open our borders to returning New Zealanders, and to professional migrants. They might potentially lap up that supply."
Read more: When will Auckland housing supply catch up to demand?
"There may be a point in time where there are too many of these kinds of properties on the market, and where developers have paid a premium for the land and for their materials," he added.
"But at the end, there's an expectation that the price of the resulting product is cheap, and that won't add up for them.
"On the other side of the fence, I will say that we can applaud any initiative that does increase supply and assists the first home buyers. With everything going on, this is definitely going to be one of the more interesting things to watch."
The new housing policy was announced on Tuesday, and National housing spokesperson Nicola Willis said it would strengthen a property owner's "right to build" and would make it easier for existing landowners to build additional units on existing sections.
An overhaul of the Resource Management Act (RMA) has also been pushed for by National for a long time, and Willis said the Bill would remove "arcane planning rules" that were "strangling new housing development."
"This legislation takes power away from town planners and gives it back to the people they serve," Willis said. "It will allow our cities to develop and grow, with a range of housing types to suit people at different stages of life."
"National and Labour are coming together to say an emphatic 'yes' to housing in our backyards," she said. "For too long the RMA has been weaponised against efforts to deliver more housing. I hope that New Zealanders see the announcement as evidence of the constructive approach National is taking to the housing emergency."