"It's certainly been a 'seller's market' in the past nine to 12 months"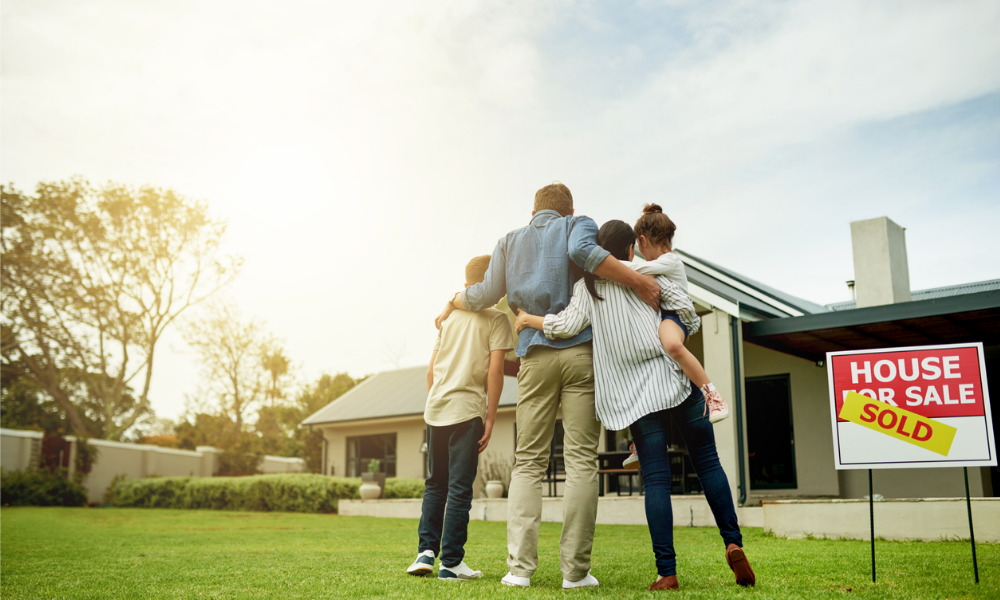 New Zealand property owners are thriving despite the recent COVID-19 lockdowns in the country, with the latest CoreLogic NZ quarterly Pain & Gain report revealing that owners achieved significant gross profits from the resale of their homes or investment properties in the three months to September 2021 (Q3 2021).
With low supply levels on the market, high demand, and attractive mortgage rates, the proportion of properties resold in Q3 2021 for more than the original purchase was 99.1%, surpassing the previous peak of 99.0% in the previous quarter, according to the report.
CoreLogic NZ chief property economist Kelvin Davidson claimed that in the 25-year history of the Pain & Gain data series, never before had more resellers (in proportional terms) made gross profits.
"It's certainly been a 'seller's market' in the past nine to 12 months, with the supply/demand balance tight and mortgage rates low," Davidson said.
"Anybody holding property for the typical seven to 10 years before selling will have had considerable capital gains prior to 2020-21 as well – making it almost inevitable that a resale will be at a higher price than previously paid."
The report found that median resale gain was $363,000 in Q3 2021, up by $8,000 from $355,000 in Q2 2021. In Q2 2020, the figure was $223,000, showing the scale of property value growth in the past 12 months. By comparison, the median resale loss in Q3 2021 was $35,000, slightly higher than the previous quarter's 'pain' figure of $30,000.
Read more: Economist reveals impact of challenging market on mortgage and property activity
Across New Zealand, properties resold for a gross profit in Q3 2021 had been owned for a median of 7.1 years, down a touch from 7.4 years in the previous quarter, but consistent with the figures recorded since early 2018, which have ranged between 7.0 and 7.5 years.
Regarding loss-making resales in the quarter, the median hold period was 3.9 years – unchanged from the Q2 figure, but higher than the trough of 2.6 years in Q4 2018. Considering the types of property, the report found that houses rarely made a gross loss at resale compared to flats or apartments.
Of the houses resold in Q3 2021, 99.4% achieved a price above the previous purchase price. This compared to mid-2001, with only 70% to 75% of house resales having made a gross profit, and early 2011 when the figure was 80% to 85%.
Meanwhile, the share of apartments being resold for a gross profit in Q3 2021 was 94%, slightly down from 94.5% in the previous quarter.
Across the main centres, hold periods for resale gains were generally longer than losses, proving that resale losses could result from unexpected or non-market circumstances or forced sales through break-ups or inheritance.
Noting the recent figures, CoreLogic economists said the New Zealand property market landscape was changing with possible further credit tightening next year. They also noticed early signs that the previously tight supply and demand balance in the market might have started to shift, with listings rising more noticeably.
Lodge Real Estate also noted changes to the market following the latest COVID-19 restrictions, with properties with prices exceeding $1 million in Hamilton having seen the most activity in October.
"$1.5 million in the north-east of Hamilton doesn't buy the same calibre of property it would have a year ago, and properties in the seven-figure range are seeing up to 10 bidders registered ahead of going to auction," said Lodge Real Estate managing director Jeremy O'Rourke.
"While that end of the market has continued its hot streak, properties under $850,000 have cooled off with first-home buyers becoming less active at auction and investors looking for new builds."
Meanwhile, economist Tony Alexander's latest survey pointed to a solid market following the recent lockdowns, but slowing at the top. He also noted more buyers than sellers, little or no price resistance, slightly increased supply, and high prices.