Expert says there is still a lot of room for fintech growth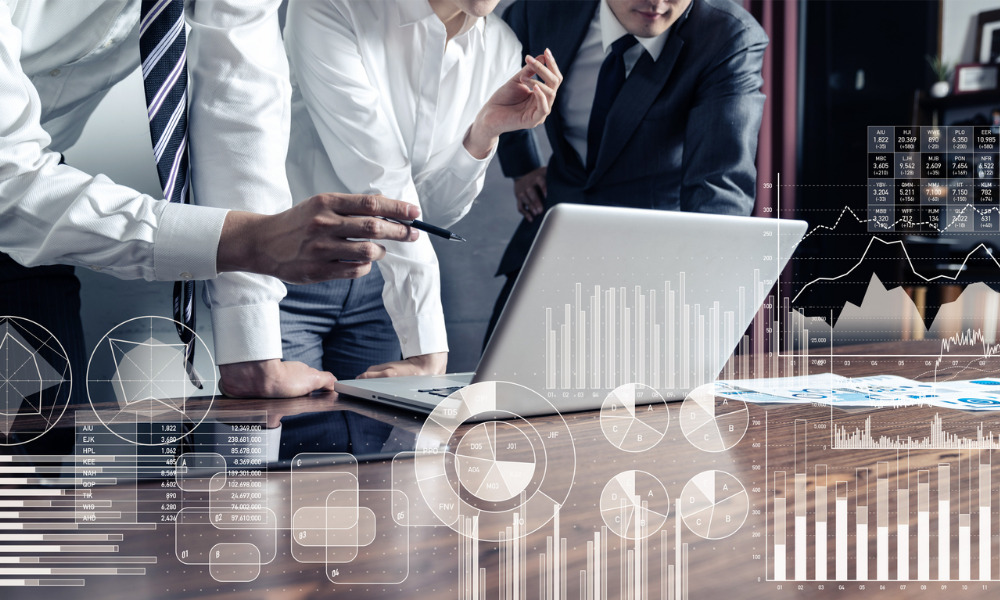 Technology geared towards advisers is a small market which has gained some significant traction over the past few years, and has positioned itself as the answer to many FSLAA-related problems - however, according to international experts, New Zealand's fintech sector still has a long way to go.
The adviser market has seen a steady influx of new platforms, client portals, automated email systems and banking software, and adviser groups have encouraged the use of technology to make the requirements of the new regime easier to handle.
However, Consilium's head of adviser services Ben Brinkerhoff said that New Zealand still hasn't invested into its independent adviser tools as heavily as it needs to, and this is partly because the need for it simply wasn't there before the legislation came into force just this year.
Brinkerhoff, who originally worked in the United States before coming over to New Zealand, noted one major difference between the adviser sector across the two countries - and that is the the rules for advisers in the United States were laid down much earlier, and have not changed very much since. He said this has allowed for a large independent adviser sector to thrive off the back off fintech, and this is a trend which has not yet fully emerged in New Zealand.
"In North America, the Acts which were regulating financial advice were passed in 1933, 1934 and 1940," Brinkerhoff said.
"The 'suitability rule' that you had to provide suitable advice came to the forefront in the GFC, when the CEO of Goldman Sachs stood up and said 'it was okay that we passed these seedy deals to our clients, because it was suitable.'"
Read more: Why have banks been reluctant to adopt new technology?
"What has really happened over the last 20 years is that the space was for a long time dominated by groups we call 'wire houses' - that's UBS, Morgan Stanley, etc. - and the methodology that they would use is that if you wanted to invest, you would go to them and get that full brokerage service," he explained.
"The independent space was quite small and not very well thought of. But with the proliferation of data that small firms could access and with the increase of fintech - that allowed smaller firms to access scale from a much smaller starting space.
"We've seen over the last 20 years that the independent advisers now have more market share than the large wire houses, and that's a very significant development."
Brinkerhoff noted that the widespread adoption of fintech solutions has made them very easily accessible and affordable in the US, and this has led to a thriving independent advice sector that has now outgrown the major players.
He said that one key issue for New Zealand is that the affordability of fintech is not yet there. This has driven large numbers of independent advisers towards larger groups, and has limited the entrepreneurial interest of new industry entrants, simply because the tools to support a sole business are so scarce.
Read more: The rise of the e-adviser
"Looking at the increase in the independent adviser space in the US, I think that may be the reality of having a very clear and documented regulatory environment that hasn't changed a lot, the way it has been in New Zealand," Brinkerhoff said.
"I think it's also the result of technology being used by smaller firms to be more innovative and entrepreneurial. The United States has really seen almost the opposite trends to New Zealand where it's actually gotten more independent, and perhaps smaller than what we've seen here."
"New Zealand has a long way to go to catch up with the fintech world," he said.
"From Consilium's perspective, we've tried to partner ourselves with people who have outreach with the international markets, so that we can access that fintech at marginal costs that we could never get by developing it ourselves internally."
"But that technology is coming, because firms like us will make it come, because we need it," he said.
"The best advisers in the world have it, and we should have it too. When that is accessible and inexpensive, that will encourage young, talented and entrepreneurial people to say 'I am going to leave the institution, because I want to provide the kind of advice that I feel proud of, and now I have the tools available to me at a cost that I can afford.'"