Plus: How they're planning to navigate those challenges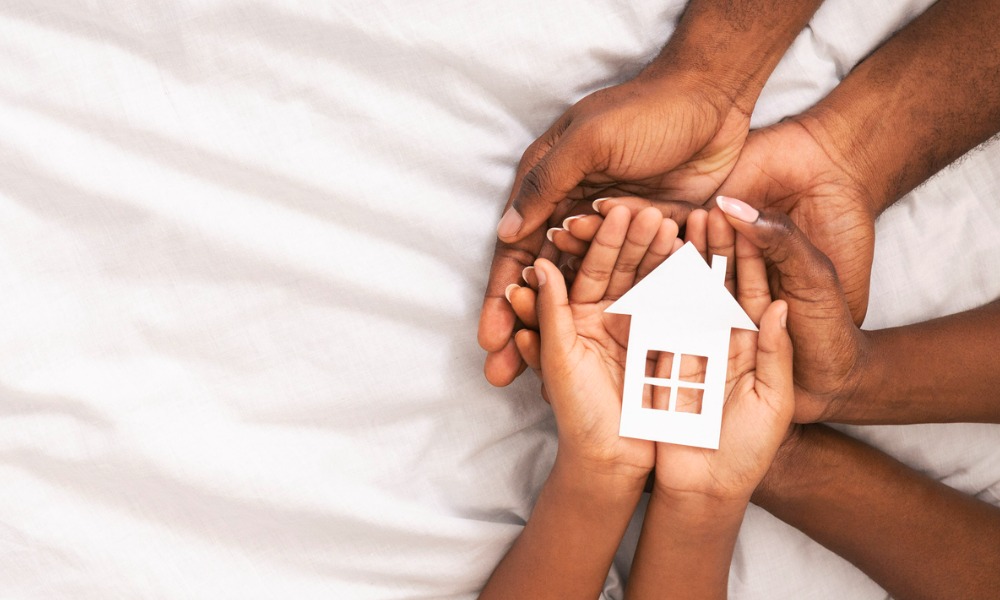 While a cooling housing market may help some Kiwis climb onto the property ladder, it remains unattainable for most first-time home buyers. Tightening lending rules, difficulty finding properties below price caps, and rising interest rates have added to the collective headache. Here is a look at the biggest problems facing first-time buyers—and the silver linings.
What are the biggest problems faced by first-time homebuyers?
Stricter lending rules. One of the bigger problems facing first-time homebuyers in New Zealand is the tightening of lending rules, which are keeping Kiwis off the property ladder despite the market downturn. Those tighter rules coupled with rising interest rates have forced a decrease in first-time buyers of 22.5% in the first quarter of 2022 (compared to 26% in the second half of the previous year).
This has come as little surprise since housing affordability remains out of reach for many, with some areas of the country requiring up to 12 years to save for a deposit.
"Mortgage interest rates have risen sharply, and the tightening of lending criteria has bitten hard for those with low deposits and/or less disposable income," CoreLogic chief property economist Kelvin Davidson said in a statement. "Some (first-time buyers) will no doubt be able to secure some bargains in a market where the supply/demand balance has tipped in favour of buyers. But this won't be enough for plenty of others, who will continue to struggle with the loan-to-value rules and the higher mortgage rates."
Difficulty of finding properties below price caps. First-time home buyers are having difficulty finding properties below price caps, prompting many to urge changes to the First Home Loan and Grant income and price caps to better reflect reality for most Kiwis. Take Auckland, for instance, where the price cap for an existing home was $650,000 earlier this year and $700,000 for a new home. The median price, however, is $1.2 million. For this reason, it has been suggested that any price cap should be set at the median home value in each city.
Loan-to-value ratios also require a 20% deposit. In the past, $50,000 would likely be enough to make a deposit, but with so much difficulty finding properties below price caps, that is no longer the case. With the median home price in New Zealand being what it is, first-time home buyers would need as much as $200,000 for a deposit alone.
Rising interest rates. Rising interest rates are putting more and more pressure on the New Zealand housing market, according to Quotable Value (QV), New Zealand's largest valuation and property services company. The national average value for a home in New Zealand is nearly $1.05 million (down 2.2% over the last quarter). In the Auckland area, the average value is $1.49 million (down 3.1% over the last quarter). Despite the downturn in the housing market, first-time home buyers have dropped off sharply in part due to low consumer confidence and stricter lending rules.
"As interest rates have increased, and credit is harder to attain, the housing market is firmly in retreat following an exceptional period of growth," Nick Goodall, head of research with CoreLogic New Zealand, said earlier this month. "Despite the rate of decline easing in September, it's probably too early to suggest the housing market has moved through the worst of the downturn."
How will the current market correction benefit first-time buyers?
While remaining out of reach for many first-time home buyers, the housing market in New Zealand is showing signs of cooling, with housing data showing the first annual price decline in more than 10 years. According to a recent QV House Price Index, home prices dropped by an average of 2.1% across the country in the 12 months to the end of September, representing the first reduction since June 2011 and the ninth straight month of declining home values nationally.
This could be positive for some first-time home buyers, said David Nagel, QV general manager.
"This market correction, as painful as it is for some, will hopefully afford others an opportunity to get into the market in the future," Nagel said. "Though it's still very tough out there for prospective first-home buyers, they're now gaining the upper hand when it comes to negotiations."
Read more: Help First time buyers buy their first home! Steps to buying a home
How do first-time home buyers plan to navigate these challenges?
According to a survey conducted by CoreData on the "Kiwi Dream", first-time home buyers are coming up with strategies to help navigate these challenges. Sixty-two per cent of those surveyed said they are cutting back on living expenses, while 56% said they are waiting for property prices to fall further. Forty-six per cent said they are shopping for homes in more affordable areas, 45% said they are avoiding holiday costs and travel to save money, and 40% said they are looking to buy jointly with their family, partner, or friends.