These are the keys to finding high-yield rental properties in New Zealand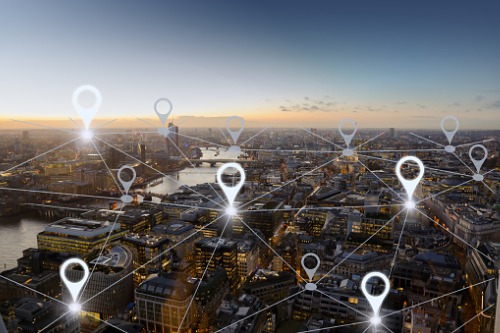 Despite soaring house prices and newly imposed restraints aimed at tilting the market in favour of first home buyers, many investors still consider real estate as an attractive investment option as it offers a great opportunity to create a steady flow of passive income. And with the current economic climate, rental properties are also seen as a secure investment that are less likely to be affected by market volatility and more likely to generate fixed returns.
However, to succeed in this kind of financial endeavour, experts say ample planning and preparation and unyielding commitment are required. Here are some of the most important things that investors need to consider before buying an investment property:
1. Reason for investing
It is crucial for investors to clearly define their reason for purchasing a property, according to real estate agency Professionals New Zealand.
"Are you interested in holding it for the short term, do you want to wait for capital gains, do you plan to hold on to it for future generations to live in, or want to create positive cashflow to secure your retirement?" the group wrote in a blog post.
The agency added that knowing what they want to achieve would help investors decide which investment strategy to adopt, what type of property to buy, and where the best location is.
2. Where to invest
A property's location has a major impact on the rental demand, tenant quality, and rate of return. If the property is in a high-growth market, rental price, tenant quality, and the property's value will likewise rise.
"If you are looking at a good investment property, buy in a region or an area where it looks like there is growth starting to happen or is underway," financial advice company Money Empire New Zealand wrote in a blog post.
"Think schools, shopping centres, and good transport, or places where the local council is involved for future growth. It's helpful to look at any further development plans across the next 10 to 15 years to help your property only increase in value over time."
Other good indicators of a high-growth location include a large and rising population, vibrant job market, low crime rate, favourable taxes, and affordable insurance rates.
3. Rental yield
Another key factor that investors need to consider before plunging into real estate investment is the property's potential return, also known as yield. Rental yield is often calculated as an annual percentage based on the property's cost or market value.
Experts say that properties with high rental yield are best for investors looking to boost their cash flow. Ideally, investors should aim for a gross rental yield of above 5% as this shows stability in the rental income.
4. Potential for capital growth
However, experts also caution that rental yield should not be the sole consideration when investing in property, adding that a balance between rental yield and capital growth plays a crucial role in helping investors achieve a sustainable portfolio.
Investors should also be able to generate profit from the property. The most common metric used to determine profit is cash on return because it factors in how the investment property is being financed. A good investment property can make cash on return of about 8% or more, according to experts.
Where are the best places to buy an investment property in 2021?
The key to finding high-yield rental properties is to look for locations that have both affordable property prices and relatively high rental returns. However, the latest rental yield indicator from Interest.co.nz has found fewer areas in New Zealand with rental yields exceeding the ideal 5%.
The tracker monitored data from the Real Estate Institute of New Zealand's (REINZ) lower quartile selling price and the median rent for three-bedroom homes in 56 locations across the country with high rental activities in the second half of 2020.
Based on the information gathered, here are the areas with the highest indicative yields, making them attractive locations to buy rental properties. The complete table can be accessed through this link.
Location

Gross rental yield

(Six months ending in December 2020)

Owhata, Rotorua

7.0%

Ngongotaha, Rotorua

6.9%

Whanganui

6.6%

Invercargill

6.6%

Ashburton

6.3%

St. Kilda, Dunedin

6.3%

Flaxmere, Hastings

6.1%

Blenheim

5.8%

Woolston, Christchurch

5.7%

Newtown, Wellington

5.6%

Kamo, Whangarei

5.6%

Hornby, Christchurch

5.6%

Mornington, Dunedin

5.6%

Kamo, Whangarei

5.6%

Kelvin Grove, Palmerston North

5.5%
Source: REINZ / Ministry of Business Innovation and Employment (MBIE)