"We can add a huge amount of value to people's lives", our number one mortgage adviser David Windler says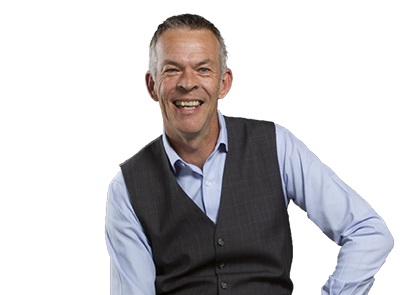 David Windler
of the Mortgage Supply Co was named our top adviser in our inaugural
NZ Adviser Rankings
last month.
The
Professional Advisers Association
(PAA) named him as their Mortgage Adviser of the Year for 2017. Clearly, it's been a good year for Windler and the Mortgage Supply Co.
It's obvious when you speak to Windler of his unrelenting passion for the industry and his unwavering commitment to his clients – many of whom he has worked with for over a decade.
Mortgage broking is what he loves doing, and despite the success of the Mortgage Supply Co, Windler has chosen to remain customer facing rather than managing the business.
"Jenny (Campbell) does that and does an outstanding job. I have always preferred to stay face-to-face, it's what I love doing. It's what I will continue to do more of. I've grown an administration team that supports me, we've got three people that support the business; two loan writers and one customer care manager. I couldn't do the volumes I do without an outstanding team."
So, what keeps him coming back year after year with the boundless amounts of energy he has? How does he keep it fresh?
"We can add a huge amount of value to people's lives. There are so many circumstances that we can be in, whether first-home buyers, the thrill and privilege of getting people into their first homes to investor clients.
"I specialise in investors, it's what I do most of, dealing with property investors. Now, with some longevity, I can look back on some journeys and see clients who started off with one property and now have many properties, and I've helped them create real wealth for themselves and their families," Windler said.
Part of being a good broker is managing pressure, managing deadlines, and working well under pressure while trying to remove as much stress and angst as possible for clients, he said.
"I think that's what we do, we take pressure and heat off them and we carry it ourselves and that can be quite stressful but I think if you're doing your job properly that's what you should be looking to do. Carrying that burden for them, because we are often in quite stressful situations, trying to beat the clock at a mortgagee sale, saving someone's property, digging them out of a situation," Windler said.
"When you've done this role for a while, it's the deals that gets the grey matter working, those are the ones that interest you the most, the complex set of circumstances that require a solution, for me I have always tried to be a problem solver and I think that's what we do.
"We provide solutions to people's problems, solutions to peoples wishes, when you get those two things together, that hit the market, it's extremely satisfying," Windler added.
What will 2018 bring for Windler and the Mortgage Supply Co?
"Once you start writing these volumes, and have a team of people working together it's about making sure you can do so effectively and thoroughly for the benefit of your client. So, we are looking at our processes and how we work together and collaborate.
"You need to have someone who is responsible for taking care of existing clients, that's the hardest thing, to keep writing large volumes over a long time, and still look after the clients you already have, it's such an important thing to do.
"The focus for us is quality, we have had a year where we have had quantity but you can never sacrifice quality. So, we're really looking at processes and ways of doing things, and looking at ourselves to see if we can do things better but also asking our clients what we can do better too," Windler added.
Branding and Content:
A big part business improvement and growth is ensuring that everything that touches the customer is consistent, that your brand story is en pointe, and Windler understands marketing, and he understands his customers and what they want.
"If your online presence has quality to it, they're more likely to pick up the phone."
One of the first things people will do before anything else is check out your website, he explained.
"When people want to use an adviser, they're making a definitive decision to use your expertise. Your online presence allows you to demonstrate that expertise to that potential client. The major thrust of what we do is try and find pathways where we can say something relevant about what we do through video or blogs, that says 'yip, I know what I am talking about'.
"So, content is absolutely everything because it's your medium through which you demonstrate expertise, it's what your potential clients are looking for.
"They don't want you to be average at what you do. You need to know more that your clients do," Windler said.
2 – Read
Bruce Patten's profile
4 – Read
Nick Kotze's profile
5 – Read
Phil Caldwell's profile
9 – Read
Glen McLeod's profile
10 – Read
Trish Marsden's profile
Related stories:
This is my community, you have to get it right, broker
'Yep, it's approved, best feeling," broker