Bruce Patten of Loan Market came in second of 10 in our inaugural Top Adviser Rankings, which were announced last month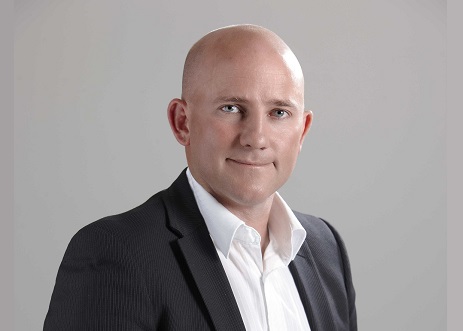 The most important thing about being a mortgage broker is the advice piece we bring to the table, and this is why people are seeking us out, Loan Market broker Bruce Patten says.
Patten was recently awarded second place in NZ Adviser's inaugural Top Adviser Rankings, which were announced last month.
Patten, who has been a mortgage broker for over 15 years, said brokers give customer choice, and in today's market, where a lot of people are confused about the Loan-to-Value (LVR) restrictions or don't fit traditional lender requirements, a broker adds immense value.
"Even if they (a client) doesn't want to leave their current bank, (dealing with a broker) gives them the opportunity to understand what options are out there. That's really what we spend a lot of our time doing. We're not in the practice of moving clients from one bank to another but we give them all the options, maybe look at products that they might not have thought could be of benefit to them – such as an offset product, which is very misunderstood product in the market here because it's relatively new.
"It's about understanding what options are there, and giving clients choice. What's more important is the advice piece, which is why people are seeking us out.
"The LVR changes have played right into our hands – clients have never been so uncertain as they are now about what they can and can't do. LVR changes are really pushing them towards advisers because they're looking for alternatives, either their own banks have said no, or they're looking for options because they're confused by the whole process," Patten said.
Patten mainly works with clients around East Auckland because he meets all his clients in person, and likes to have at least two face-to-face meetings. "I like to stay local, so that I can see my clients in person."
Patten said being name second in the Top Adviser Rankings was a great acknowledgment of 15 years of hard work.
"Numbers aren't everything, you still need to be able to provide the client with service and advice but we back that up with a team of support staff. We have three full time PAs, and their support allows me to get out (and see clients).
"Face-to-face contact with clients, that's what really spins my wheels. Sitting down with people and giving them advice, and them putting their trust in me. I love the appointments, I hate the paperwork.
"I absolutely love the interaction with people. That's really what I do it for," Patten added.
View the Top Advisers
here
.
Related stories:
New Zealand's best mortgage advisers named
Top Advisers 2017