Loan Market broker Nick Kotze came fourth in our inaugural Top Adviser Rankings – he tells us why first-time buyers are his "pick of the bunch"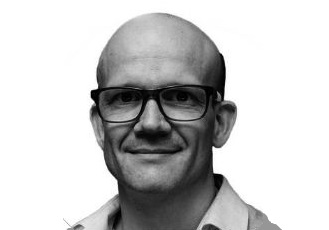 Auckland mortgage broker Nick Kotze from Loan Market said he and his team "love helping first-home buyers get on the property ladder."
"First-home buyer are my pick of the bunch really. Helping them into their first home really energises me and the people in my team. I also love helping people into their first, second investment properties."
When NZ Adviser asked if Loan Market is the place to come if you're a first-time buyer, Kotze answered "for sure."
Kotze was named fourth out of 10 brokers in NZ Adviser's inaugural Top Adviser Rankings, which were announced last month. His colleague Bruce Patten from Loan Market was announced second. For a list of all the winners, go
here
.
Kotze, originally from South Africa, has been in New Zealand with his Kiwi wife for eight years. Before that, he lived in London for eight years and run a property management company.
"I have a love and affinity for property.
"But I enjoyed the numbers more than the property management side of things. While in the UK, I worked with a lot of mortgage brokers for my own property transactions, and property finance deals. I enjoyed that and decided to move from property management to mortgage finance when I moved to New Zealand," he said.
Since moving to Auckland, Kotze has been a mortgage broker. He works with buyers in and around Central Auckland; "south of the bridge, and the central city."
On his ranking, Kotze said that the recognition was a by-product of our philosophy of putting the client first.
"The recognition is not what we work for, we always work to put the client first and do whatever's in the client's best interest. And that's been my motto and the business's motto from day one. Do what's right for the client, and put the client first, and the rest will follow. Putting the client first is the number one priority for our business," he noted.
Kotze added that Loan Market had focused on employing experienced former banking employees who had a deep knowledge of the market and industry, but were also able to put a personal touch and face to the experience – this is a key factor for our business, he added.
2 – Read
Bruce Patten's profile
5 – Read
Phil Caldwell's profile
Related stories:
Brokers will customers choice
Being a broker offers a great lifestyle