Leading Ottawa-based MIC has the pedigree to stand above the rest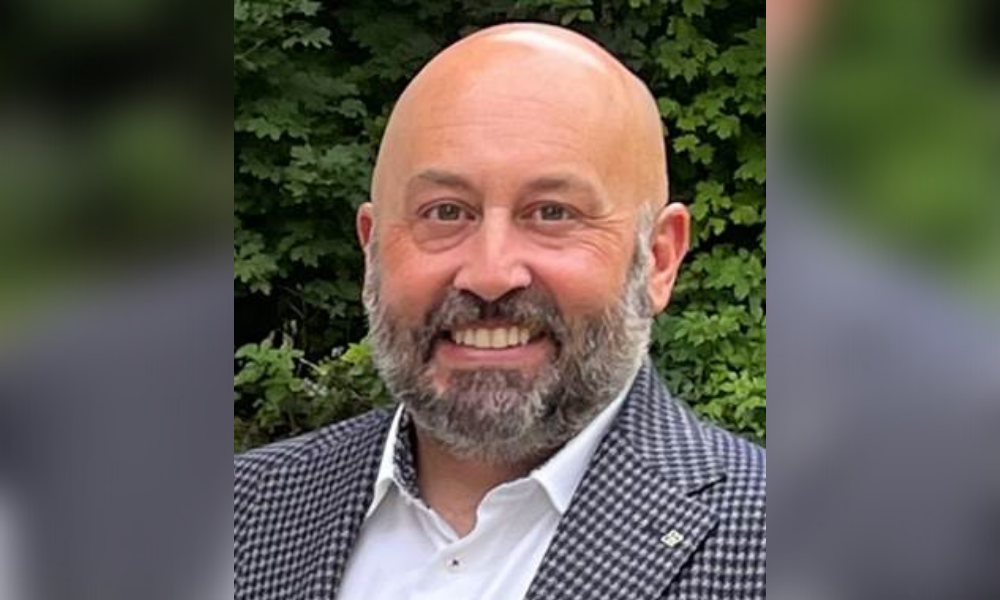 This article was produced in partnership with Westboro Mortgage Investment Corporation
Karen Surca, of Canadian Mortgage Professional, sat down with Derek Serra, president of Westboro Mortgage Investment Corporation, to discuss the expansion of the company and the emerging role that private lending is playing in the Canadian mortgage landscape.
In Canadian mortgage circles, there is little doubt that private lending has cemented its place as a great financing route to take.
Mortgage professionals have been more than cognizant for years that the private lending space is gaining in acceptance and popularity.
It was only a matter of time before borrowers on both the residential and commercial side also recognized the short-term borrowing benefits of private financing.
Read more: Why private lending's growth could continue after the pandemic
For Westboro, a residential-based Mortgage Investment Corporation (MIC), the concept that the major banks are the first stop for borrowers is an outdated notion.
"The complexity within the average Canadian's household balance sheet has increased. More people are coming to Canada, more people are becoming self-employed, and more people are looking to real estate as investments," Derek Serra, president of Westboro Mortgage Investment Corporation (MIC), stated.
The mortgage sector has had to pivot to accommodate these changes with Westboro exceptionally well positioned within the private lending pack. Holding the longest record of any private lender in the capital region mortgage scene, it has earned a reputation as an expert in private lending.
Seen as a trailblazer in the private lending space by many Ottawa mortgage professionals, Westboro was established 17 years ago when private lending was a largely foreign concept in the mortgage business and misunderstood by everyday borrowers.
Partnering with private interests
Converging demographic and real estate factors have permanently changed the Ottawa-region mortgage landscape. Westboro Mortgage is profiting from such changes by offering an array of tailored private mortgage financing.
By teaming up with commercial private lender First Source, within the Velos Capital Corporation group of companies, Westboro can now offer its client base an unparalleled range of private commercial financing options in addition to various first and second residential private financing solutions.
"Some borrowers do not tick the boxes of the traditional lenders. Private lending offers a vital service. New condos and rows of townhouses are being built for the first time in many locations. Clients are opting to move cottage country or to rural parts of Ontario," Serra noted.
"We offer the mortgage solutions for these clients and support our brokers in terms of structuring private financing files."
Westboro has seized on commercial financing opportunities by working closely with First Source.
"The marriage of the two [private lenders] under the same umbrella has created incredible synergies for us. The team at First Source, led by president and co-founder David Mandel, are a group of experts and share our vision of winning in the private mortgage space. Our goal is to provide a one-stop-shop for brokers who are considering private financing from $50,000 to $50 million," Serra highlighted.
"This has created great broker experience because now you can call into either one of the companies and we can take a look and come up with the best solution, depending on the deal."
Expanding in 2022
With a new year upon us, Westboro MIC has taken active measures to expand its' lending territory. Over the last several months, it has added staff in Ontario Southwest and has also established a presence in the GTA.
"Our mandate is clear; to expand our lending capabilities across the province while leaning into our strong presence and relationships in the capital region," Serra stated.
"We are taking an expert brand, a well-run machine, and now adding additional access points across the province to it. We are introducing Westboro to brokers in the GTA and Southwestern Ontario and it has been incredibly well-received."
Throughout the expansion process, Westboro has leveraged its deep relationship with its existing brokers, and strong ties in the Ottawa region, who are now spreading the word about its lending potential within these new target markets.
Westboro is also leveraging technology in its transition to newly expanded markets.
"Our social media platforms will continue to tell the story of Westboro and familiarize brokers across the province with what we are doing, the solutions we offer, and everything to do with Westboro," Serra said.
Westboro has also strategically hired staff in its new key markets. Having familiarity with the local area has helped market the brand effectively.
Private mortgage market forces
Serra answered without hesitation when asked what trends he predicts will dominate in the new fiscal year.
"The current housing situation in Canada, especially in Ontario, is going to continue to evolve to allow for new entrants to our province," he said. "We need to address the housing shortage that currently exists."
Read next: What's in store for private lending in 2022?
"We are going to continue to see people looking to build different housing styles, including houses, condos, multi-residential and selecting locations they otherwise wouldn't have. We are seeing people moving outside the city. So, construction financing is going to be an especially vital component to the overall mortgage financing world."
Private financing is a critical part of the overall need for construction financing throughout the province. With an enhanced construction product, broker education tools and an experienced staff, Westboro has positioned itself to meet this rising need.
"We have hit some milestones as an organization that we are proud of. We have also been able to attract some key talent and top brokers who have been great supporters of ours," Serra reflected.
"Now, we are looking forward to continuing our journey in 2022 by providing excellent support and solutions to the Westboro Broker Nation."
Derek has 25+ years of retail banking experience including senior leadership and executive positions. Derek is currently the president of Westboro Mortgage Investment Corporation.