Construction costs, housing starts and inventory have all been affected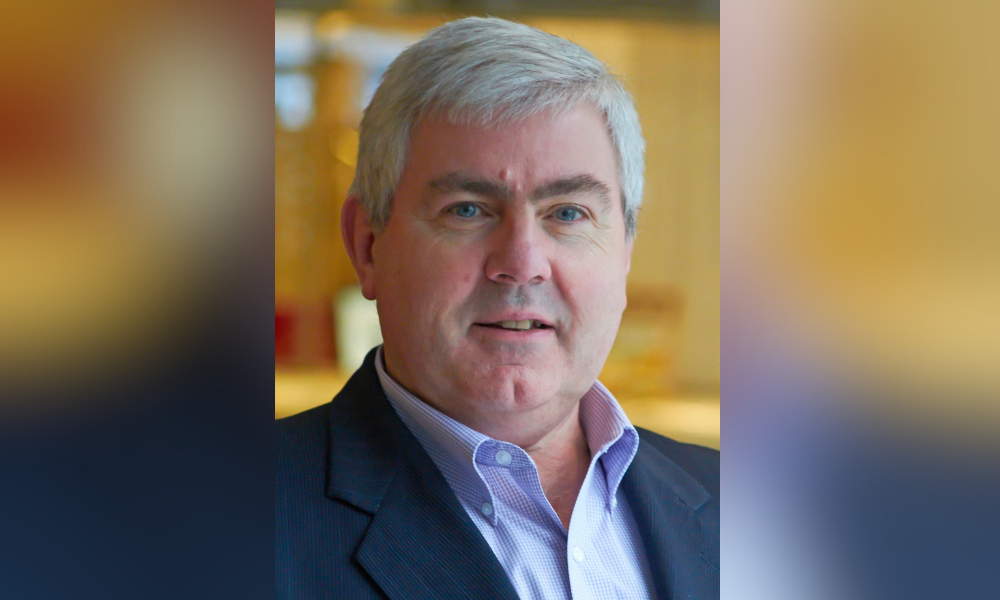 Hundreds of wildfires have ravaged swathes of Canada since the spring, with 11 provinces and territories impacted by rapidly spreading blazes and millions of acres torched.
That chaos had a severe impact on home construction across the country as sawmills shuttered in some of Canada's top lumber-producing provinces including British Columbia, where wood production is most heavily concentrated.
Supply concerns as a result of those closures helped bring about an unexpected boost for lumber prices, which had slumped from the beginning of the year but began to tick back upwards as production timescales were pushed further back.
Russ Taylor (pictured top), a wood market expert based in BC, told Canadian Mortgage Professional that the blazes had spurred demand because of uncertainty over how availability would be affected by the shutdowns.
That was by no means a sudden development, with the fires raging for several weeks before the market began to fully grasp their possible implications.
"We had forest fires in early May, early June and they didn't move the needle," he said. "And I think that's when the smoke finally got into the eastern seaboard and New York City, and all of a sudden, everyone's well aware of all this smoke and the forest fires in Canada. I think that's kind of helped rally the market more than anything else."
A slower market received an unexpected shot in the arm because purchasers decided to buy now rather than "chance it that it could get scarce and then more expensive," Taylor said.
"It just took longer for it to really impact," he added. "Now, that's probably one of the main catalysts that's been delayed. At the same time, there's a lot of curtailment taking wood off the market, too, so that's allowed mills to finally build an order file again and be able to raise prices."
Pace of housing starts likely to continue slowing as a result of fires
News of those delays will come as a further setback for home construction in Canada, which is already setting a sluggish pace well below expectations.
In May, national housing starts fell by 23% over the previous month, driven by a big slowdown in Toronto, Vancouver and Montreal.
An "alarming" forecast in April saw the national housing agency, Canada Mortgage and Housing Corporation (CMHC), revise its expectations downwards for home construction in 2023 and 2024.
In March, investment in residential building construction in Canada hit its lowest level for nearly three years, a further indication that the pace of homebuilding remains underwhelming.
In Nova Scotia, meanwhile, the loss of hundreds of homes due to wildfires has put a big dent in the province's housing market, driving down supply and pushing up the number of offers on each home, according to a recent Global News report.
Canada's #householddebt is now the highest in the G7 – and amidst economic headwinds and rapidly rising #interestrates, some observers have sounded concern about the fragility of the national housing and mortgage markets in recent weeks.https://t.co/IlEvlnMkVm#mortgagenews

— Canadian Mortgage Professional Magazine (@CMPmagazine) June 26, 2023
How is climate change factoring into Canadians' homebuying plans?
A new Leger survey for RATESDOTCA and BNN Bloomberg showed that many Canadians are increasingly factoring the risk of severe weather and climate change into their decision-making process when purchasing a property.
Thirty-five percent (35%) of homeowners considered the possible risks of weather patterns caused by climate change when buying a home, the poll revealed, with Canadians who purchased in the past two years much more likely to have those concerns compared with those who bought more than two years ago.
Unsurprisingly, the trend is most pronounced among younger Canadians, with 64% of those who factored in the risks of extreme weather patterns coming from the 18-34-year-old homebuyer cohort.
Construction costs have already rocketed over the past year after a series of interest rate hikes by the Bank of Canada to tackle rampant inflation in Canada, while the COVID-19 pandemic saw supply chain snarls and production delays that caused a bumpy ride for building prices.
While the number of newly listed properties across the country jumped by 6.8% on a monthly basis in May, it remains rooted around historic lows, according to the Canadian Real Estate Association (CREA), with little immediate prospect of a flood of new homes hitting the market.
Make sure to get all the latest news to your inbox on Canada's mortgage and housing markets by signing up for our free daily newsletter here.